At a wedding reception some months ago I was seated beside a lady who had contracted polio in childhood and was lame in both feet. She used two walking canes and hobbled to her seat. Yet she was as radiant as the bride, for she had recently come to faith in Christ. My thoughts turned to Mephibosheth.
In Old Testament times, when a king died and a new family came to power, it was common for the new ruler to seek out and destroy any remaining members of the previous royal family. In this way his throne and dynasty would be secure.
We read about Mephibosheth in 2 Samuel 9:1-13. After Saul died, David became king and began to look for any surviving members of Saul's family. He was informed that Saul had a grandson who was lame in both feet, the result of the tragic fall.
Thus Mephibosheth was summoned to David's palace. Imagine how fearful he must have felt.
Kindness
But David did not intend to kill him; instead he was going to show him kindness. 'So Mephibosheth ate at David's table like one of the king's sons' (v. 11).
David showed kindness to him and, in the same way, our God has shown unlimited and unfailing kindness to us in Christ: 'with everlasting kindness I will have mercy on you, says the LORD your Redeemer' (Isaiah 54:8).
How privileged was Mephibosheth to have the provision, protection and presence of the king. He did not spurn the invitation but accepted it gratefully.
He was given a place of honour at the banqueting table, something akin to being seated at the 'top table' at a wedding reception. 'As for Mephibosheth', said the king, 'he shall eat at my table like one of the king's sons' (v. 11).
David's kindness to Mephibosheth serves to illustrate the kindness and love of God to fallen man. Mephibosheth is a striking picture of salvation by grace through Christ. Grace is unmerited favour to the undeserving, kindness to the helpless.
We were brought low, crippled and impoverished by the fall of Adam. As rebels against a holy God we stood in danger of everlasting rejection. But in his mercy, God has redeemed and exalted those that believe on Christ.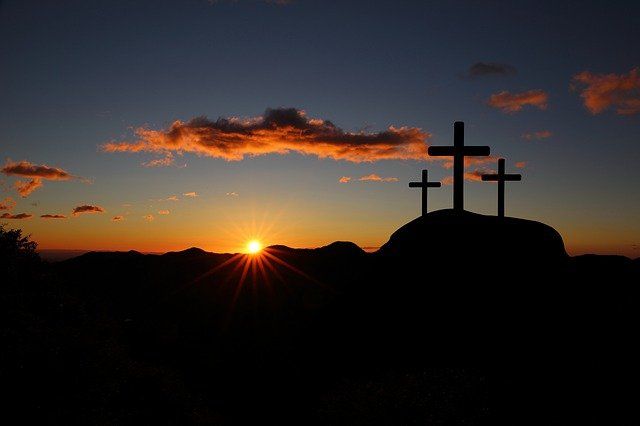 Salvation
Paul sums it up in Ephesians 2:1-7: 'And you he made alive, who were dead in trespasses and sins, but God, who is rich in mercy, because of his great love with which he loved us, even when we were dead in trespasses, made us alive together with Christ (by grace you have been saved), and raised us up together, and made us sit together in the heavenly places in Christ Jesus, that in the ages to come he might show the exceeding riches of his grace in his kindness toward us in Christ Jesus'.
David sought out Mephibosheth and found him in a distant place called Lo Debar, far from the family estate and David's court. With us also, God took the initiative. Even when 'we were dead in trespasses and sins' he sought us out and found us far from his kingdom.
Adoption
Mephibosheth sat at David's table 'like one of the king's sons' (v. 11). Similarly, every Christian has the right to be called a child of God: 'For you are all sons of God through faith in Christ Jesus' (Galatians 3:26).
How does this come about? Paul explains: 'when the fullness of the time had come, God sent forth his Son, born of a woman, born under the law, to redeem those who were under the law, that we might receive the adoption as sons.
'And because you are sons, God has sent forth the Spirit of his Son into your hearts, crying out, "Abba, Father!" Therefore you are no longer a slave but a son, and if a son, then an heir of God through Christ' (Galatians 4:4-7).
The Son of God sought out a degenerate people, who did not seek him. To those who humble and commit themselves before him, as Mephibosheth did before David, he restores the forfeited inheritance.
He adopts them as his children. He takes them into communion with himself and sets them at his banqueting table. What God the Father has done for us is far greater than what David did for Mephibosheth, because we have been adopted with full inheritance rights!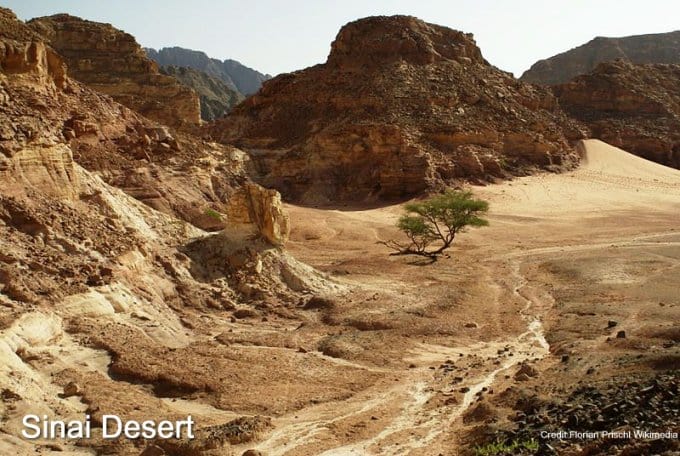 Confidence
Under the old covenant the idea of God's holiness was pre-eminent. The keynote is found in Isaiah 6:3: 'Holy, holy, holy, is the Lord almighty'.
Holiness underscores God's distinctive character and the distance between our piety and his purity. But under the new covenant there is a shift in emphasis. God is still the holy being that he always was, but instead of relating to us as a king to his subjects, he relates to us as a father to his children.
Under the old covenant, God could be approached cautiously through the mediation of the Levitical priesthood. There were specific regulations that had to be observed. Whereas Moses at Sinai feared and trembled (Hebrews 12:21) we are invited to 'approach God with freedom and confidence' (Ephesians 3:12).
We have been justified – but we are not just wards of the heavenly court. We have been adopted into the family of God.
Our standing with God is based first on the satisfaction of his legal requirements by Christ, our substitute and surety. But it is also based on a loving relationship.
We are neither slaves nor servants, though we offer service. Nor are we merely subjects of a king. We are children!
Let us, therefore accept the invitation of the writer to the Hebrews: 'Since we have this confidence to enter the most holy place … let us draw near to God with a sincere heart, in full assurance of faith' (Hebrews 10:19).
Responsibility
Adoption brings great privileges and great responsibilities. In the human realm, children often bear a likeness to their parents (in their voices, mannerisms, gestures, posture and so on).
In the spiritual realm also there ought to be something about us that is distinctively Christlike, especially in our attitudes and actions.
Healthy and happy families care for and help one another. So, too, in the spiritual realm, we must support and love our fellow believers.
Families guard their reputations jealously, for any member can bring dishonour on all. Let us make every effort to avoid bringing God's family into disrepute.
Provision
David sent an invitation and made gracious provision for Mephibosheth. God has done no less for us. He is the great benefactor, bestowing love, forgiveness and acceptance. And we are the beneficiaries.
Heirs in the world may be disinherited. An earthly inheritance is subject to devaluation. but our inheritance in Christ cannot decay or diminish, and we will never be disinherited. As children of God we are provided for by one who is 'Lord of lords and King of kings'!
David showed kindness 'for Jonathan's sake' (2 Samuel 9:1). He was keeping a covenant promise he had made with Jonathan.
God has made a covenant promise to Christ and all who are in him. And if a sinner like David could fulfil his promise, will God not keep his? He promises eternal and abundant life, a constant companionship that is personal and perpetual (Hebrews 3:5).
All the land and possessions of Saul were restored to Mephibosheth. Likewise, in Christ there is restoration and blessing. Surely we can derive courage and contentment from this.
Sustaining grace
David told Mephibosheth: 'you shall eat bread at my table continually' (v. 7). Grace not only saves – it sustains eternally. Jesus said: 'I give them eternal life, and they shall never perish; neither shall anyone snatch them out of my hand … My Father, who has given them to me, is greater than all; and no one is able to snatch them out of my Father's hand' (John 10:28-29).
Mephibosheth always ate at the king's table; it was not a temporary arrangement. Neither is the sustenance that grace affords. The Lord's Table is the symbol of that banquet of perpetual grace.
David says to Mephibosheth: 'do not fear'. Jesus says: 'Let not your hearts be troubled … in my Father's house are many mansions … I go to prepare a place for you' (John 14:1-2). God dispels our fears with reassuring words and promise of an eternal home.
'Blessed be the God and Father of our Lord Jesus Christ, who has blessed us with every spiritual blessing in the heavenly places in Christ just as he chose us in him before the foundation of the world, that we should be holy and without blame before him in love, having predestined us to adoption as sons by Jesus Christ to himself, according to the good pleasure of his will, to the praise of the glory of his grace, by which he has made us accepted in the Beloved' (Ephesians 1:3-6).