'For who maketh thee to differ one from another? and what hast thou that thou didst not receive? now if thou didst receive it, why dost thou glory as if thou hadst not received it?' (1 Corinthians 4:7).
The apostle Paul wrote these words because of divisions in the Corinthian church. It was a mix of cultures and languages. Jews and Greeks alike sat under the preaching of the gospel and each had his favourite preacher. Some seemed to prefer the eloquence of Apollos to that of the other preachers. Others were partial to Peter or Paul. There were some who would only listen to teaching if it could be shown to be Christ's own. Even among believers the ugly head of pride can raise its head.
We still live in a world full of differences. There is a multitude of different cultures, languages, and traditions. Why are we different one from another? Why are some rich and others poor, black or white, slave or free? Such questions are both simple and profound. A child may ask his mother these questions. Philosophers through the centuries have sought to answer them.
It is wrong to look on others and judge them by their colour, language or culture. The Scriptures teach that it is God who created the different nations, languages and peoples of the world. However, when God looks upon his creatures, he sees the heart and not the outward appearance. The Lord Jesus said, 'Judge not according to the appearance, but judge righteous judgment' (John 7:24).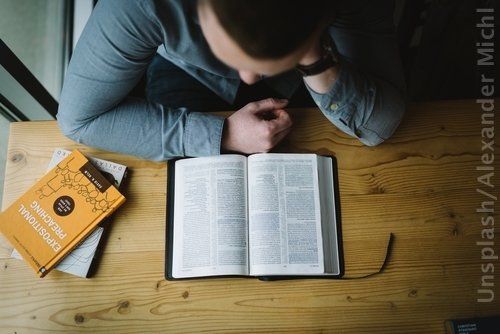 Regardless of the variety of people that we find in the world, God looks on all men in just one of two categories. The Bible classifies people as either saved or unsaved, lost or found, believers in Christ or unbelievers.
Romans 9: 22-23 speaks of 'vessels of wrath' as opposed to 'vessels of mercy'. The 'vessels of wrath' are those persons whom God sovereignly gives over to judgement. He condemns them because he is holy and they are sinners. The 'vessels of mercy' are sinners to whom God has shown mercy and purposed to save.
John 3 :36, a well-known verse, speaks of 'he that believes on the Son' and 'he that does not believe on the Son'. There is no middle ground. Either you believe on the Lord Jesus Christ or you do not.
Looking more closely at other verses of the Bible, we can find specific answers to some vital questions that we ought to ask ourselves, even as Paul asked the Corinthian church. Everything that exists was made by God. The physical world around us, the animals and people who inhabit it, day and night, wet and dry, hot and cold. Everything created was made by God and exists as it does because God ordained it to be so. There is nothing that exists in this world that is not according to his will (Lamentations 3:37-38). Yet to merely say that God has created everything that exists does not give the whole picture.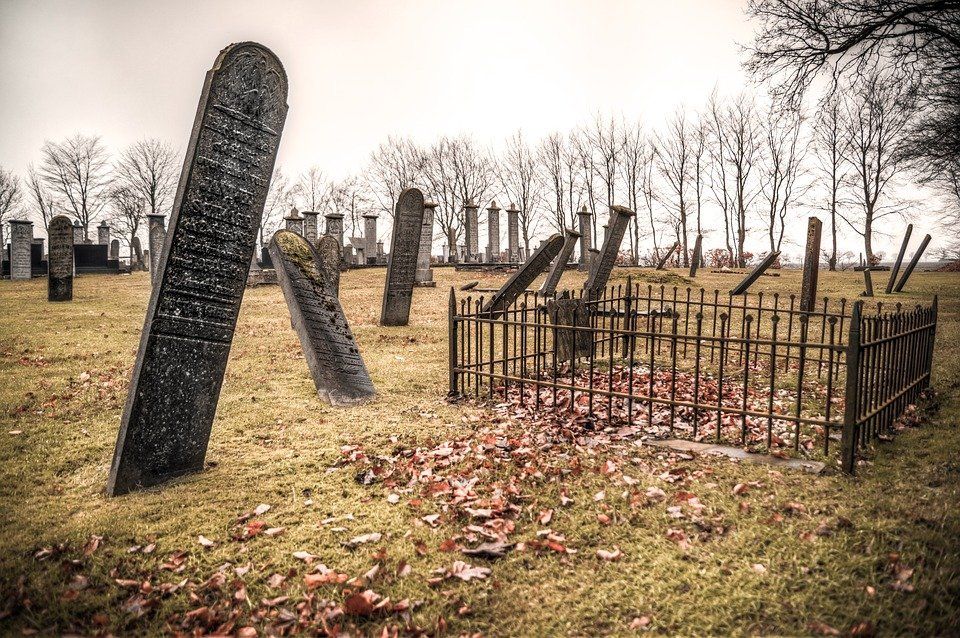 God distinguishes between individuals in the government of his world. He orders all things according to his good pleasure. Hannah addressed her prayer to God saying, 'The Lord killeth, and maketh alive: he bringeth down to the grave, and bringeth up. The Lord maketh poor, and maketh rich: he bringeth low, and lifteth up' (1 Samuel 2:6-7). Paul in preaching to the Athenians said, 'He hath made of one blood all nations of men for to dwell on all the face of the earth, and hath determined the times before appointed, and the bounds of their habitation' (Acts 17:26).
However it is not just in the everyday running of peoples' lives that God rules and overrules, he also determines their eternal destiny. Ever since Adam disobeyed in the garden at the beginning of time, men have forfeited all right to eternal life and glory. But God is merciful, and in grace he has sovereignly purposed to save some, leaving others to their just eternal condemnation. In Romans 9:11-12 we read the story of Jacob and Esau. God loved Jacob but hated Esau. Why the difference in God's blessing Jacob and not Esau? It says in verse 11: 'For the children being not yet born, neither having done any good or evil, that the purpose of God according to election might stand, not of works, but of him that calleth.' If God saves anyone it is only because he chose them in his grace and purposed to save them by the obedience and death of his Son.
What do we have that we have not received?
Many people wrongly assume that salvation is the result of a co-operative effort between God and man. They believe that they have their part to do before God does his. Saying that men have a part in their salvation is to try to make God share his glory with them. Nothing could be further from the truth.
1. Salvation is a gift of God. All true Christians have received all that they are end have from God. The apostle Peter wrote, 'According as his divine power hath given unto us all things that pertain unto life and godliness, through the knowledge of him that hath called us to glory and Virtue' (2 Peter 1:3).
2. The atonement of Christ is a gift to sinners that God chose in his grace. 'For if, when we were enemies, we were reconciled to God by the death of his Son, much more, being reconciled, we shall be saved by his life. And not only so, but we also joy in God through our Lord Jesus Christ, by whom we have now received the atonement' (Romans 5:10-11).
In order for God to save us, his eternal Son had to take a body and come and satisfy his holy law. This he did without any contribution from sinners. Because Jesus Christ satisfied the righteous demands of his Father, God accepts all those sinners that he gave to him. To receive the atonement is to be reconciled to God's holy character. We cannot reconcile ourselves because anything less than absolute holiness is sin. The Lord Jesus Christ stood in the believer's stead and obeyed the law, giving his life a ransom for sin. This is the only means by which God reconciles sinners to himself. Some call it 'atonement'. This is an absolute gift that God gives to his elect. There is no other way for God to look on sinners.
3. The gospel is a gift of God. Paul wrote, 'But God be thanked, that ye were the servants of sin, but ye have obeyed from the heart that form of doctrine which was delivered you' (Romans 6:17). When a sinner receives the gospel, all the thanks and praise go to God. His conversion takes place when God's Spirit effectually applies the gospel of grace to his heart. God delivers it to his elect by the preaching of the gospel, not before (1 Corinthians 1:18, 21).
4. The Holy Spirit is a gift of God. 'What? know ye not that your body is the temple of the Holy-Ghost which is in you, which ye have of God, and ye are not your own?' (1 Corinthians 6:19). If God did not give his Spirit, no sinner would ever receive him. It is because God gives his Spirit to his elect that they believe the gospel, trust in Christ alone, and are forever his. John 1:12-13 clearly teaches that this is not by man's own decision, but of God.
Why do we boast about what we have received?
There is no room for boasting in any part of our physical or spiritual lives. Paul's question here to the Corinthian church was to bring them to see how absolutely ridiculous it is for any to think that one sinner is better than another. One worm cannot boast of being better than another. One leper does not pride himself in being less leprous than another. No flesh can glory in God's presence. 'But of him are ye in Christ Jesus, who of God is made unto us wisdom, and righteousness, and sanctification, and redemption' (1 Corinthians 1:30).
When people talk about making progress in their lives and feel as if they are improving and getting closer to God through means of their own, they are only deceiving themselves. It is a sign that they are blind and know nothing.