The 'Charge to the congregation' given at the ordination and installation of Anthony Selvaggio as pastor of the College Hill Reformed Presbyterian Church, Pennsylvania, on 26 June 2002
The presbytery has almost finished its work here tonight. They have ordained and installed a pastor for you. They have given him some parting words of advice and encouragement. It now remains for me to address you, the congregation, with similar words.
That is what a 'charge' is. The presbytery is about to go home and leave you and your new pastor on your own. So what they want to say to you is just this: Be good.
That is what I used to say to my children when I was about to leave them in the care of their grandparents. 'Be good. Leave Grandfather's tools alone. And don't tease the cat'.
Preaching and power
So yes, we want you to be a good congregation. But we want more than that. In particular we want you to be good to your new pastor — and with your new pastor. Since you have been yoked together, let it be a good and fruitful relationship in the Lord.
Now part of your pastor's work here — indeed a central part — will be the preaching of the gospel. And the gospel necessarily involves the cross. 'God forbid that I should boast, except in the cross of our Lord Jesus Christ', says Paul in Galatians 6:14.
And he says this even though the cross was (and continues to be) an offence to our ordinary, 'decent' human feelings. The cross must be there, whether implicit or explicit, in everything your pastor preaches. That is the nature of Christian preaching.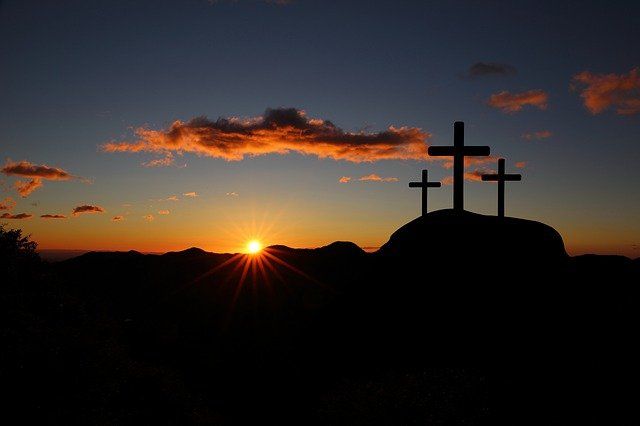 But preaching is only one perspective on the cross. Behind and in the preaching is the power of God — and especially the power of God to stir up the thoughts and consciences of those who hear.
This power of the cross was referred to when Jesus was still an infant. Simeon, an old man filled with the Spirit of prophecy, declared that Christ would bring about 'the fall and rise of many in Israel, and a sign that would be spoken against' (Luke 2:34-35).
Surely this 'sign' was nothing other than the cross, the cursed and shameful death that Christ would die!
Even Mary would suffer sorrow because of it, like the pain of a sword piercing her own heart. But God had a purpose in this sign. And this purpose, declared Simeon, was 'that the thoughts of many hearts might be revealed'.
This was God's purpose then, and it is his purpose now, to probe your hearts and bring hidden things to light. Perhaps there are thoughts you did not know you had. Perhaps they are joyful; perhaps they are conscience-stricken or full of unresolved questionings.
This too is the ministry of the cross. This is Christ himself working through your pastor.
Right thinking
And this is the charge I have for you. It does not cover everything in God's will. But it does address your situation when the cross of Christ challenges you, and the Word of the living God exposes 'the thoughts and intents of the heart' (Hebrews 4:12), so that you see what they really are.
First of all, when this occurs, we are 'good' if we aim for understanding. 'The fool does not cherish understanding but only desires to expose his heart' (Proverbs 18:2).
Do not be fools. Christ wants you to understand and humble yourselves in the light of his cross.
Secondly, we are 'good' if we think carefully about what Christ brings to light before we speak of it or dismiss it. 'The heart of a righteous man meditates on how to answer, but the mouth of the wicked just pours out bad things' (Proverbs 15:28).
If you do these things; if you aim for real understanding of what God is saying to you and doing in you; and if you give careful thought to it; then you will increase the impact of your pastor's ministry among you.
Furthermore, your pastor will find new opportunities in one-on-one ministry, as he helps you bring your thoughts to a true resolution, 'bringing every thought into captivity to the obedience of Christ' (2 Corinthians 10:5).
This can be a time of fulfilment for all of you. So 'be good' — and be blessed!