Come September each year, there are many adverts in Evangelical newspapers placed by churches keen to attract new college students to join them each Sunday. These churches are eager to provide a spiritual home during a student's time of study. This provision is particularly important for young people leaving home for the first time and often being thrown into a very different environment.
Why is it then that many students who come from good gospel churches do not seek out similar churches when they are away at college? Also, why is it that college Christian Unions seem to encourage their members to pursue a nomadic existence when it comes to church attendance?
Pitfalls
Of course, there are exceptions (and praise God for that!) but such pitfalls need to be highlighted in order to help those contemplating study away from home.
When a sixth former is looking for a college, what are the best criteria for his or her choice? The right academic course is important, but what about the right church? Is there a good Evangelical church nearby which will take students under its care, provide hospitality, friendship and nurture through those years of study and even homesickness?
Let's face it, some of these youngsters will not know how to get their washing done, or even how to wipe up a cup! So life for a student can be hard! To have a Sunday away from the campus amongst the Lord's people can be a wonderful experience, and being in a normal family situation a refreshing taste of 'home'.
Role of parents
If the student has been a church member back home, how important it is that there is continuity when at the university. Associate church membership away from home could be the answer.
This leaves it open to pastors to help and advise. They can liaise together over any special needs or problems. The onus is surely on the home pastor to ensure that their member is attending church regularly and being cared for while away.
Similarly, Christian parents should take an active role in settling their son or daughter into a church before the university year starts. A visit to the prospective church could be made one or two Sundays before term begins. Links can be forged, transport organised, and the church prepared for the arrival of the student.
If all is left to the individual student, university life can be difficult. The Christian Union may be of poor spiritual quality. Fellowship with other Evangelical Christians may become distant and 'the rot' can begin to set in. It is easy to be 'carried away' by worldly friends when you are low and lonely.
Letting slip
It is also clear that some students are glad to shake off the influence of their home church and keen to try different varieties of 'fellowships'. This is potentially a great danger because careless wandering can take a young believer into unhealthy doctrinal and unhelpful moral environments, leading to a decline in spirituality.
One student who went to a different church each week has now found settling into regular fellowship very difficult. If a student becomes irregular in attendance and the 'away church' thinks they are visiting the 'home church' at weekends, and vice versa, there is a problem.
The pastors of both churches have no firm idea where these young people are, either literally or spiritually. The onus is on the student to behave responsibly and not to keep both ends guessing!
Students do not have a different Bible from the rest of believers. The Scriptures tell us clearly we are not to 'forsake the assembling of ourselves together', and that 'we are members one of another'.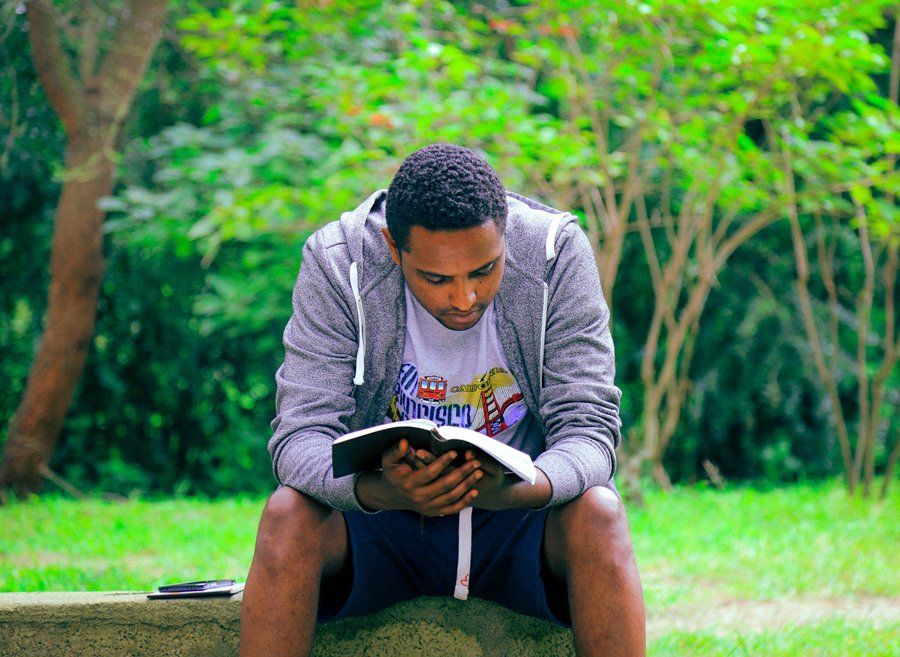 Sunday is the Lord's provision to recharge our spiritual batteries and be better able to face the week – not a day for catching up with sleep or homework! It is easy to become 'oncers' in church attendance, and then try to justify it by an appealing to the constraints of the college course or life.
Encouragement
Thankfully, not all students fall into these traps. For those who consistently follow God's Word, and worship and seek fellowship in a gospel church, there is a blessing. Students can bring their vigour and enthusiasm and be a great encouragement to a small congregation.
So it is important that they choose their 'away church' wisely and do not just go to the large 'student' church because everyone else does.
Often students will get better looked after in smaller fellowships anyway. How good and encouraging it is for older Christians to hear these young people pray at the prayer meetings and see them actively involved in church life.
Students can play a very important role in their 'adopted' church for the three years or so of their university or college course. How much better for them that they make the most use of that time for the Lord's glory.