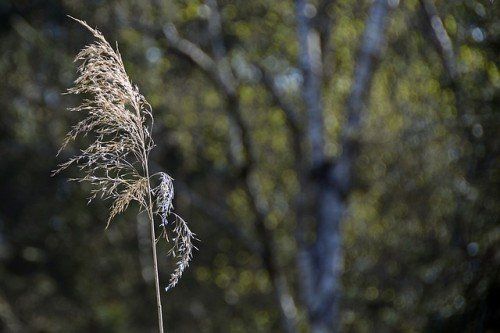 'Of him you are in Christ Jesus, who became for us wisdom from God – and righteousness, and sanctification and redemption' (1 Corinthians 1:30)
Is there anything more noble than wisdom? Solomon did not think so. 'Get wisdom! Get understanding!' he cries. 'Wisdom is the principal thing; therefore get wisdom' (Proverbs 4:5,7). Such advice is not popular today. Get riches, by all means. Get ahead of the game. Get possessions and popularity. Get friendship, for love is the principal thing. But wisdom? What use is that?
There are some, of course, who do value wisdom. But even then they seek the wisdom of man rather than that which comes from God. The wisdom of this world can achieve much in terms of learning, science, culture and civilization. We should not despise it, since it is part of God's providential dealing with mankind. But when it comes to understanding the true nature of things, and the meaning of existence, life and death, man's wisdom is a broken reed. As the apostle Paul declares: 'Where is the wise? Where is the scribe? Where is the disputer of this age? Has not God made foolish the wisdom of the world?' (1 Corinthians 1:20). Man's wisdom really gets us nowhere. The poet Edward Fitzgerald, somewhat cynically, put it thus:
Myself when young did eagerly frequent
Doctor and Saint and heard great argument
About it and about: but evermore
Came out by the same door as in I went.
Ultimate questions
It is when we enquire into the ultimate meaning of life that man's wisdom fails us dismally. What is man? Why are we here? How should we live? Does it even matter? Mankind has never been short of philosophers eager to answer these questions, but the answers they give do not satisfy. Why is this? Paul explains the reason. 'In the wisdom of God, the world through wisdom did not know God' (1 Corinthians 1:21). Very simply, God who is the source of all being has decreed that human wisdom must remain blind to ultimate reality. He has done this so that 'no flesh should glory [boast] in his presence' (1:29).
It is no accident of nature that 'The natural man does not receive the things of the Spirit of God, for they are foolishness to him; nor can he know them, because they are spiritually discerned' (2:14). It is by God's sovereign will that man, in his sin and rebellion against his Maker, is barred from knowing God. No wonder, then, that he is trapped in a philosophical revolving door! Scientists speak of discovering 'a theory of everything'. The search for such a theory may be intellectually satisfying. But in reality such a theory, even if found, will explain nothing of ultimate importance, for it will tell us nothing about God.
The teacher in Ecclesiastes underlines the futility of life without God. 'I denied myself nothing my eyes desired,' he relates. 'I refused my heart no pleasure. My heart took delight in all my work, and this was the reward for all my labour. Yet when I surveyed all that my hands had done and what I had toiled to achieve, everything was meaningless, a chasing after the wind; nothing was gained under the sun' (Ecclesiastes 2:10-11 NIV).
Christ the wisdom of God
In contrast to the foolishness of men, God has total wisdom, for he is the only wise God (Romans 16:27). This does not mean that he is the only God who is wise. It means that he alone is God who alone is wise. This must mean that all wisdom, ultimately, comes from him. Whatever wisdom man may seem to possess either derives from God or else it is not wisdom at all. But if true wisdom comes to us from God, exactly how does it come?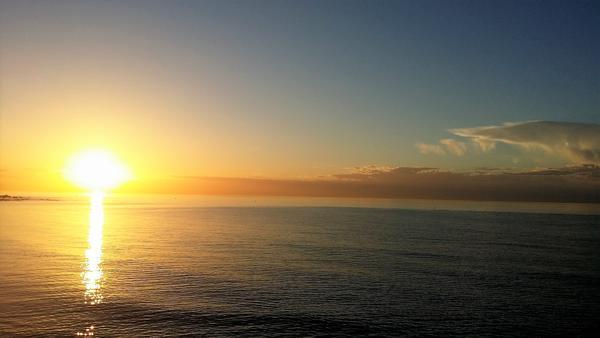 Once again, Paul provides the answer. 'Christ [is] the power of God and the wisdom of God,' he declares (1 Corinthians 1:24). The Lord Jesus has perfect knowledge and understanding, for the Father had revealed all things to him and to him alone. 'All things have been delivered to me by my Father, and no one knows the Son except the Father. Nor does anyone know the Father except the Son, and he to whom the Son wills to reveal him' (Matthew 11:27). Christ is not only possessed of divine wisdom, but is also made wisdom to those who are 'in him'.
It is in Christ, then, that a man may find true wisdom. But how? There is a single answer, but it has two aspects. Firstly, it is through the Scriptures that we are made wise 'unto salvation'. Paul writes to Timothy, 'From childhood you have known the holy Scriptures, which are able to make you wise for salvation through faith which is in Christ Jesus' (2 Timothy 3:15). Again, James declares, 'The implanted word is able to save your souls' (James 1:21). The Scriptures, from Genesis to Revelation, encompass and set forth the gospel of Christ. They 'testify' of Christ, revealing both his glorious person and his saving work (John 5:39). It is because the Scriptures reveal Christ that they are able to make us wise; firstly to salvation, and secondly in the general sense of understanding the nature and the ways of God. 'I have more understanding than all my teachers,' declares the psalmist, 'for your testimonies are my meditation' (Psalm 119:99).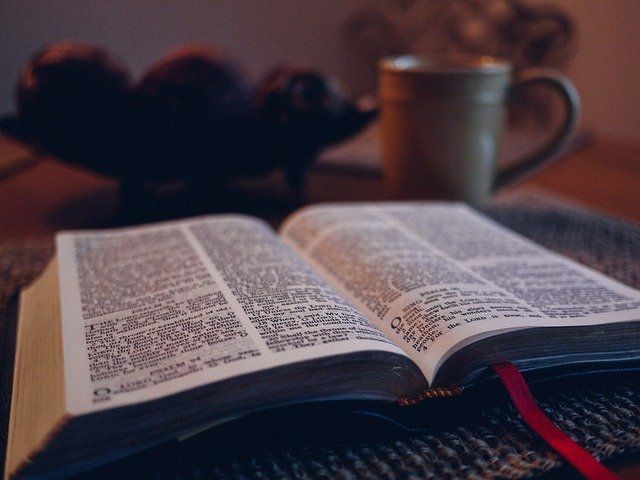 Secondly, we are made wise by a gracious and immediate work of self-revelation on the part of God. Notice that James, in the verse cited above, says it is the 'implanted' word that saves; that is, the written word, the gospel, has to be applied to our hearts by the Spirit of God before its saving power can be experienced.
Paul explains it in this way: 'God, who said, "Let light shine out of darkness", made his light shine in our hearts to give us the light of the knowledge of the glory of God in the face of Jesus Christ' (2 Corinthians 4:6). God's Spirit works in regenerating power, a power so great that Paul likens it to creation itself. As a result those who once were ignorant of God are brought to know his glorious person through Christ, who is 'the image of the invisible God' (Colossians 1:15). By this work of the Holy Spirit, believers are joined to Christ in a union which is summarized in Scripture by the term 'in Christ'. 'Of him you arein Christ Jesus, who became for us wisdom from God' (1 Corinthians 1:30). Christ becomes our wisdom only when we are united with him by the regenerating work and indwelling of his Spirit.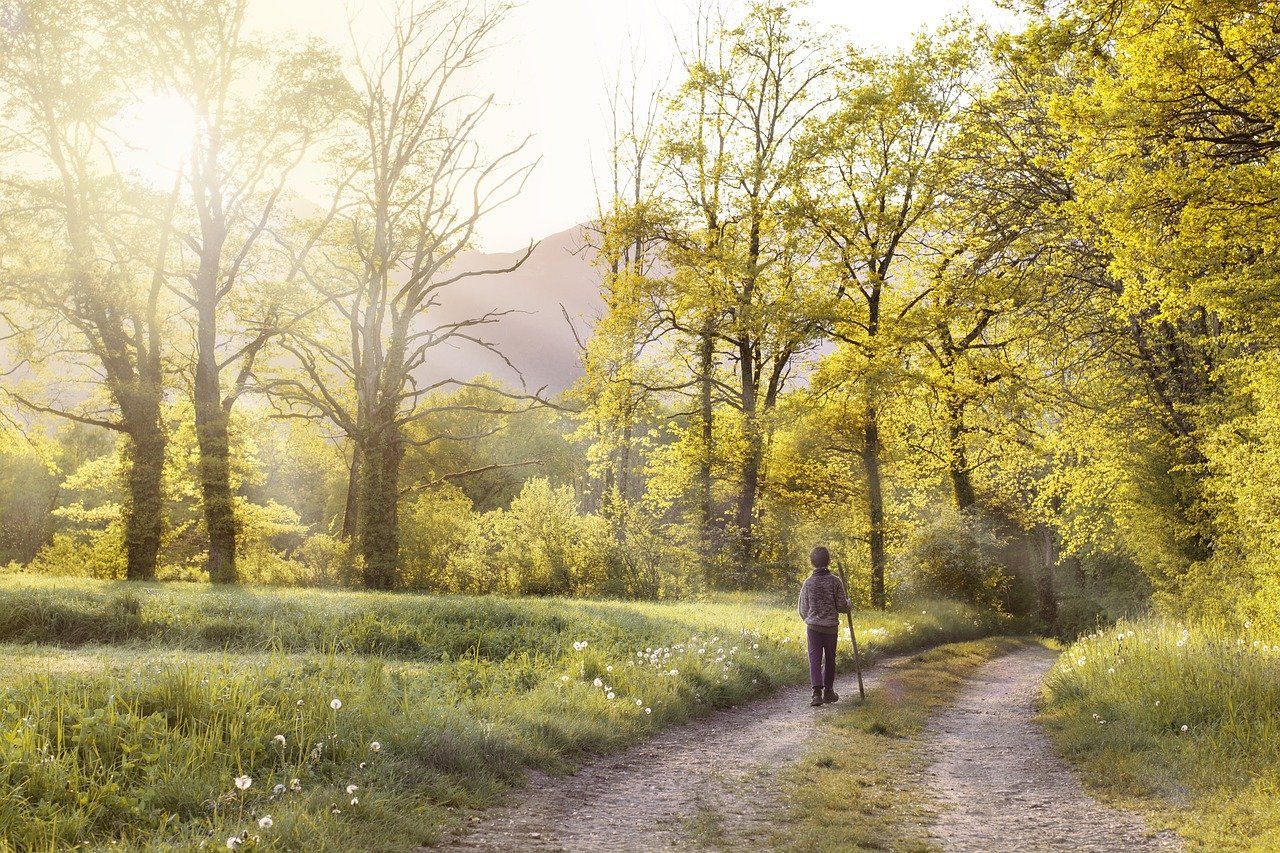 The experience of wisdom
Beyond the immediate and experiential knowledge of God, Christ gives us an understanding of God and his purposes. 'All the treasures of wisdom and knowledge are hidden in him,' we are told (Colossians 2:3). This does not mean that these riches are concealed from believers. Quite the reverse. It means that they are there to be found! It is the life-work of the believer to search out these treasures as, day by day, he walks in union with Christ. Jesus said, 'Take my yoke upon you and learn from me, for I am gentle and humble in heart, and you will find rest for your souls. For my yoke is easy and my burden is light' (Matthew 11:29-30). Learning, for the Christian, is the joyful work of exploring 'the unsearchable riches of Christ' (Ephesians 3:8).
Such learning should not be thought of only as a spiritual experience, for it has a very practical dimension. Christ is our wisdom also because he empowers us to live wisely. Unless our knowledge of God and his ways issues in practical righteousness, it is not true wisdom. 'It is God who works in you to will and to act according to his good purpose' (Philippians 2:13). He does this through his Holy Spirit who indwells all true believers and brings forth in their lives 'the fruit of the Spirit' (Galatians 5:22). If we are to be wise in the sense of living out God's wisdom in our daily lives, we must rely upon Christ. 'See then that you walk circumspectly,' exhorts the apostle, 'not as fools but as wise, redeeming the time because the days are evil. Therefore do not be unwise, but understanding what the will of the Lord is' (Ephesians 5:15-17). Such obedience to the Lord Jesus can be realized only as we are led by the indwelling Spirit of Christ (Romans 8:13-14).
As we begin to understand how profoundly Christ is our wisdom, and reflect upon God's great and gracious plan, we will be constrained to cry out with Paul, 'Oh, the depth of the riches of the wisdom and knowledge of God! How unsearchable his judgments, and his paths beyond tracing out!' (Romans 11: 33).