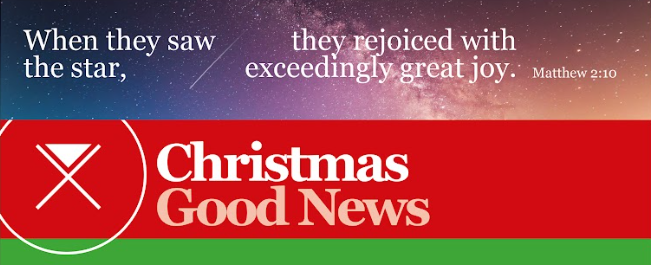 Christmas Good News
The ever-popular ET Christmas evangelistic supplement re-branded for 2023!
ET's 16-page evangelistic supplement
Perfect to help with your outreach this Christmas - packed with inspiring testimonies and gospel articles.
Buy your copies now!
Post free for UK addresses | Special prices for bulk quantities
10 copies £8 (80p each) buy now
25 copies £17.50 (70p each) buy now
50 copies £30 (60p each) buy now
100 copies £40 (40p each) buy now
250 copies £87.50 (35p each) buy now
500 copies £150 (30p each) buy now
1000 copies £250 (25p each) buy now
3000 copies £660 (22p each) buy now
For 3,000+ copies please contact the ET sales team
⛄ These special prices apply to pre-publication orders received by Friday 3rd November 2023.
This year's format will follow that of previous years. A previous edition of the evangelistic Christmas supplement can be downloaded using the link below.