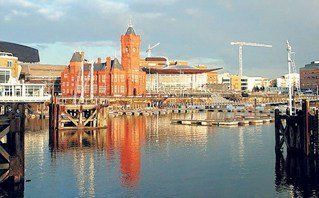 Only a few weeks ago there was uproar in Cardiff University, one of the top ten universities in the United Kingdom. It was all about an article in a recent issue of the university student newspaper.
The article seemed fair and accurate in what it said. For example, it talked about the origins of Hallowe'en and the actions of practising witches today in casting spells, conjuring spirits, and engaging in sexual orgies and satanic ritual crimes.
In spite of this, the students' leader remarked: 'The article has upset a lot of people and an apology has been printed'.
An academic based in Cardiff expressed her contempt for the article. Dr Ann Williams, an active member of the pagan community, claimed that witchcraft is just one path in the pagan traditions, a peaceful, nature-based religion which reveres life.
Evil world
But is witchcraft really 'peaceful'? Certainly not, and the evidence is impressive, despite Dr Williams' assertion. Detailed, persuasive evidence is to be found, for example, in the testimony of Doreen Irvine, as well as many other people.
Last month I began a two-part review of Classics from Doreen Irvine (Kingsway, Eastbourne), an omnibus edition which includes From Witchcraft to Christ, Set Free to Serve and Spiritual Warfare.
My review of her first book highlighted two important facts. The first of these is the evil, immoral world of Satanism and witchcraft. This contradicts the view of the Cardiff academic but Irvine knows what she is talking about. After all, she had been a high priestess in Satanism as well as a 'queen of the black witches'.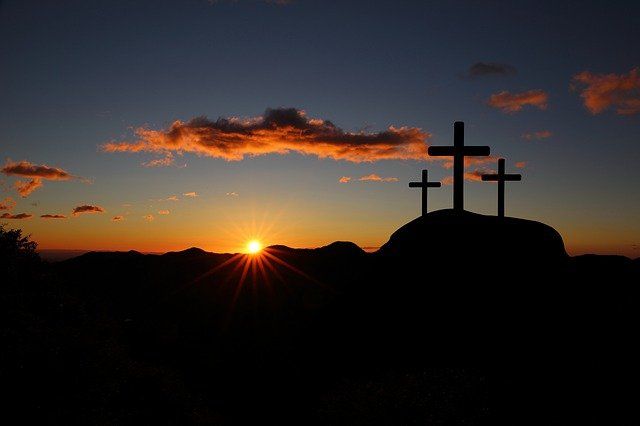 The second important fact highlighted in Irvine's first book is the amazing grace and power of God in receiving, saving and changing sinners, including those enslaved in such evil practices as witchcraft and Satanism.
Yes, 'Jesus died for the who-so-ever'. On the cross, he took the punishment of sinners upon himself and died in their place. All that sinners must do to appropriate this God-accomplished salvation is believe on the Lord Jesus Christ.
That is what Irvine did and she was saved — powerfully and gloriously.
The power of God
Irvine's second book, Set Free to Serve, picks up her personal story from just after her conversion. It is 'the story of one no longer a slave of Satan, but a servant of God' (p.8); one with a desire to share the gospel of Christ with anyone and everyone.
There is a huge challenge to all Christians at this point, namely, Irvine's love and zeal in reaching people, including those in 'degradation and hopelessness' (p.14).
'It was worth it all', she adds. 'All the rebuffs, all the tears, all the trials, just to see one life changed by the mighty power of God' (p.24). Prostitutes, alcoholics, drug addicts and prisoners were among the first she befriended and helped.
She travelled widely, testifying to the Lord's grace and helping people. Her motivation? Like the apostle Paul, she felt she had a debt to pay: 'I am a debtor … I am not ashamed of the gospel of Christ; for it is the power of God to salvation' (Romans 1:14-16).
Dangers of dabbling
One obvious weakness in the early part of this book is her use and commendation of the altar-call (p.29). On the other hand, there are several positive features about the book. For example, she is not so extreme as to see demons everywhere and in everyone.
Another positive note is her emphasis on trusting the Lord for wisdom and help in all situations, and on the importance of praise and a clear God-centred emphasis in every area of life and witness.
In my view this second book is the least valuable of the three in this omnibus edition. Nevertheless, chapter seven (pp.78-89) is the book's best section; it is entitled 'The dangers of dabbling'.
The message here is a powerful and necessary one: 'Do not dabble — do not play with fire; the danger to mind and body and soul is immense' (p.78).
The occult world
Why do people turn to the occult? Irvine suggests some reasons. An impersonal, insensitive, violent society, and a world with insoluble problems, have made many people dissatisfied with materialism.
The 'element of mystery' and power is another 'powerful magnet' attracting people into the occult. There is also confusion, ignorance of the Bible, and the subtle penetration of the occult into all areas of society.
Does the occult world really pose a danger for participants? Irvine has no doubts at all concerning the answer. It 'frequently leads to suicide' (p.80); members 'live in perpetual fear'; witches 'worship their own demons and gods and are a law to themselves', offering 'more licence than the permissive society ever can … they are evil and corrupt…' (p.81).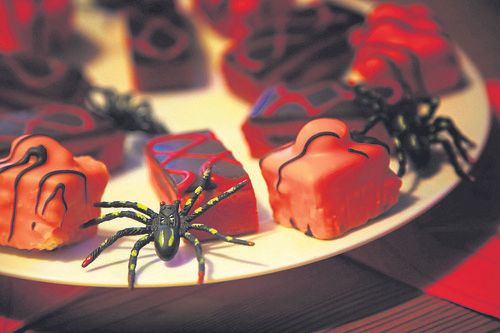 Irvine then refers to Isaiah 5:20-21: 'They call evil good, and good evil; that put darkness for light, and light for darkness…' From her own personal experience, she emphasises: 'I can endorse those words wholeheartedly. The occult is nothing but a deep and dark bondage of satanic nature, origin and inspiration' (p.82).
I agree with Irvine that celebrating Hallowe'en can lead to danger and bondage (p.86). This is true also of the ouija board; 'this do-it-yourself spiritualism kit is terribly dangerous and should never be resorted to' (p.87).
Is there a devil?
The third book in this omnibus edition is Spiritual Warfare, first published in its revised edition in 1992. After describing her Christian experience in terms of 'growing', 'glowing' ('Christ has put a blaze of love within my heart') and 'going' — 'wherever he wants…' (pp.10-14), Irvine asks a key question: 'Is there a devil?'
Acknowledging that the majority of people give a negative answer, she argues that 'this unbelief is one of his very best camouflages' (p.16). Irvine's answer to her question is positive and is spread over the first three chapters.
The fact of such terrible evils in the world (p.18) and an unhealthy fascination with occult practices, 'such as has never been seen before' (p.19) point to a real devil.
This fascination is expressed in popular books and films about the devil such as The Exorcist or The Omen and many others.
Glorious truth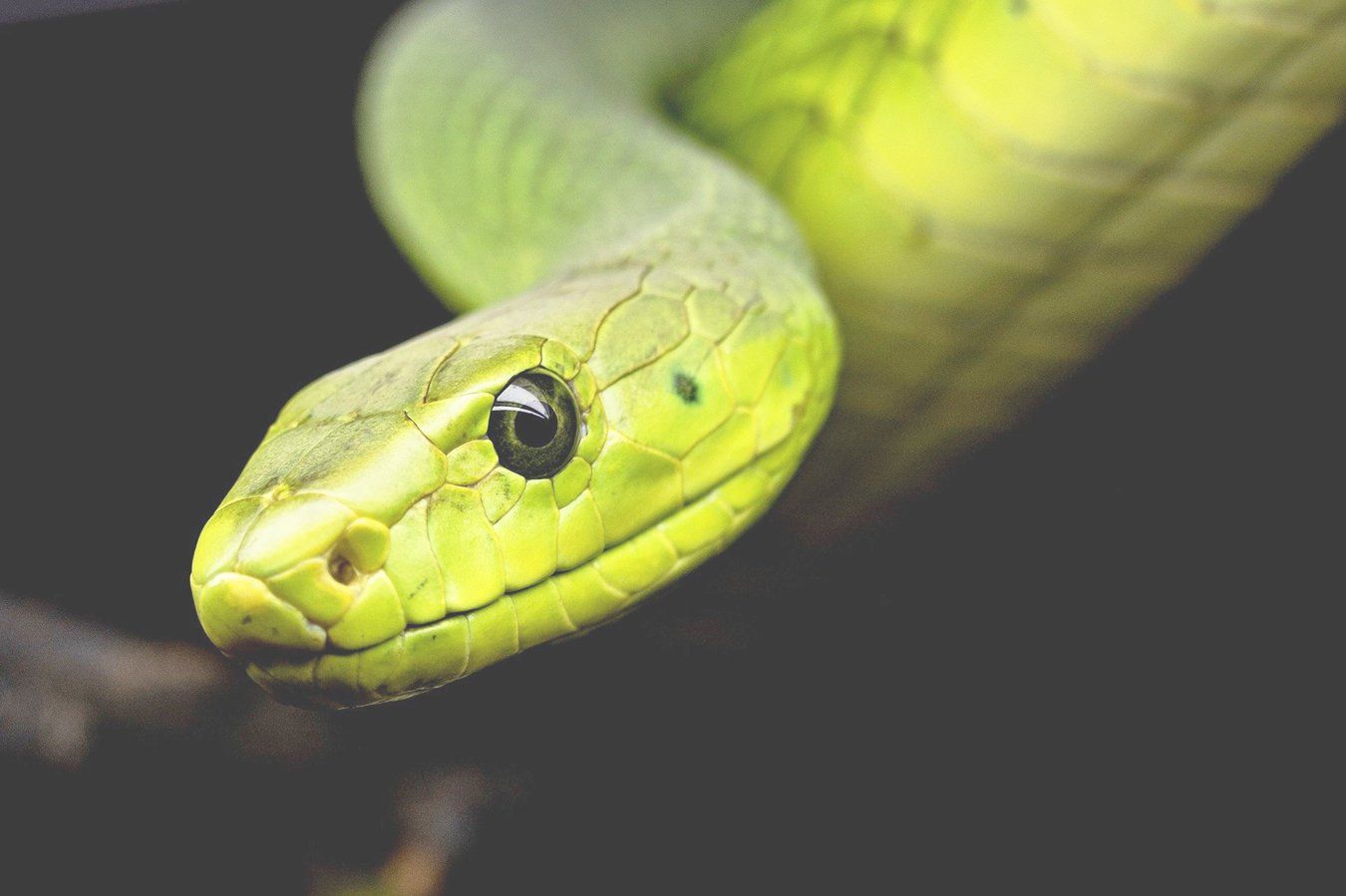 In the third chapter, she turns to the biblical evidence concerning the devil's existence, origin and activity. Many Bible references are given, including those describing him as 'Satan', 'adversary' (1 Peter 5:8; Job 1:6-12), 'serpent' (Revelation 12:9; 20:2; cf. 3:1-14), 'prince of this world' (John 12:31; 14:30; 16:11), 'ruler of the kingdom of the air' (Ephesians 2:2), 'accuser of the brethren' (Revelation 12:10), and 'angel of light' (2 Corinthians 11:13-15).
A created angel who sinned and lost his place in heaven, Satan continues to attack God's people, encouraging sin as well as apostasy. But, adds Irvine, 'only God our creator is omnipresent' (p.40) and omnipotent.
I am delighted with Irvine's emphasis on these two crucial points, and also on Christ's victory over Satan in his life, death and resurrection.
This glorious truth is highlighted by the author repeatedly: 'Satan was defeated at the cross where Jesus shed his blood' (p.70); 'When Christ rose from the dead he triumphed over the grave, he triumphed over death, showing plainly that he was victorious over the devil' (p.71). It is a heartening and necessary emphasis.
Devilish diversions
However, Irvine has a warning for us. The devil seeks to divert people from Calvary and the Lord's resurrection and victory (pp. 72-72). What are these 'devilish diversions'?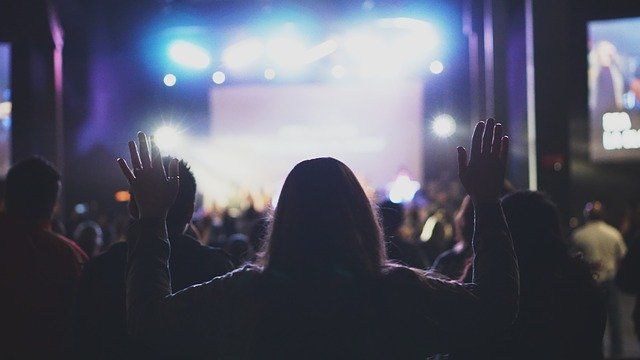 The diversions identified by Irvine include: church divisions; the tendency of Christians to 'major' on minor matters; entertainment in worship; counterfeit claims and false leaders; and cults (pp.74-88).
'An added dimension of deceit' today is the revival of occult practices, which she describes as Satan's 'masterpiece of deception' (p.99).
So what should our response be? 'We are needed more than ever before to fight the good fight of faith, to spread the good news of salvation to the lost, to warn, rebuke and shun evil' (p.100).
Authority
In this context, Irvine urges Christians to use 'the four keys of authority', namely, the authority of Christ's name, prayer, the Word, and the Holy Spirit. She sees all four keys 'in operation in Acts 4:29-31' (p.134).
The Christian's complete armour (Ephesians 6:10-17) is described, in the closing chapter, albeit too briefly. Nevertheless, the book is challenging and informative.
With the reservations already indicated in this and last month's article, I commend this omnibus edition of Irvine's works.
But more than that, I commend to you her Saviour, the Lord Jesus Christ. May we all love, know, obey and serve him well