One of Britain's most influential witches, Doreen Valiente, died in 1999. Along with Aleister Crowley and Gerald Gardner, she was responsible for the resurgence and development of witchcraft in the twentieth century.
During the 1970s, Valiente also helped to establish the 'Pagan Federation'.
Her dislike of the sexual demands of some coven leaders, and the mention of other evil practices, counters the claim by some that witchcraft is a harmless activity.
From witchcraft to Christ
I intend to review three books by another Doreen, Doreen Irvine, which have now been published in one volume, Classics from Doreen Irvine (Kingsway, Eastbourne). The three books in this first omnibus edition are – From Witchcraft to Christ, Set free to serve Christ and Spiritual warfare.
Doreen Irvine was deeply involved in this dark, evil world of Satanism. In fact, she was made a high priestess, which is a great honour in Satanist circles. And it was this woman whom God pursued, delivered and saved in his grace. Her story is a testimony to the power and grace of Christ's gospel.
This month, I concentrate on From Witchcraft to Christ, first published in 1973. This book has a compelling message, expressed in terms of Irvine's experience, and I commend it to you with this qualification – that her account of the Lord's dealings with her needs to be evaluated in the light of Scripture. Clearly she has moved in Charismatic circles since her conversion.
Brought up in London's East End, Doreen Irvine was the oldest of five children. Her parents lived in poverty, made worse by her alcoholic father who was drunk nearly every day.
The children were deprived of necessities and Doreen often stole from shops in order to feed her four sisters.
Sunday school
However, the children were sent each week to Sunday school at a nearby mission hall in Waterloo Road. Doreen and her Cockney friends were always disruptive; it was 'another place in which to have a bit of fun' (p. 21).
But the Sunday school teachers were kind and patient. Doreen 'never forgot those days at Sunday School', and occasionally she listened to the gospel message.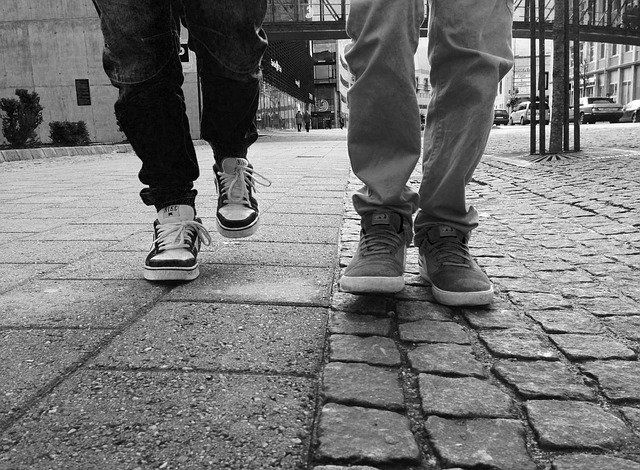 Increasingly, Doreen felt isolated and lonely both at school and at home. Things came to a head when her mother left home, no longer able to endure the drunkenness and violence of her husband.
Quite soon afterwards, aged fourteen, Doreen also left home.
Her first job was as a live-in housemaid to a kind family but she continued to feel depressed and isolated from her parents and sisters.
Within weeks, her older colleague – the cook – who was caring and protective towards Doreen, died suddenly.
Depressed and guilty
Doreen's world collapsed and she became even more depressed and desperate. 'Had a perceptive Christian befriended me, or even written an occasional letter', she reflects, 'I might have been won for the Saviour at this time' (p. 60).
Leaving her comfortable job, she was trapped into prostitution as a fourteen year old, first in the Paddington area of London and then in Soho. Although earning well, she remained depressed and guilty.
'Is this what I was born for?' That was the question often uppermost in her mind, even in the middle of her shameful activities. The real happiness she longed for had evaded her and she hated her life in Soho, lucrative as it was.
God continued to pursue her and there were moments when she was aware of the Christian message. At an open-air evangelistic meeting in Paddington, conducted by the Salvation Army, Irvine was arrested by the words being sung by a young officer:
My father is rich with houses and lands…
He has riches untold…
With Jesus my Saviour, I'm a child of a King.
The words as well as the joyful face of the singer gripped her attention and stayed with her for a long time.
Prison
Not many days later, in a friend's flat, she discovered an unusual record. As she played it, the words intrigued her: 'I have lived a life of sin … I have done forbidden things … I asked … where I could find real happiness and love that's true'.
The refrain simply answered: 'Across the bridge there's no more sorrow … no more pain … and you'll never be unhappy again' (p. 73).
But sin is cruel and deceptive; and it enslaves. And that increasingly became Irvine's experience as she drank heavily and became hooked on heroin. She was soon in trouble with the police and was given a three-month prison sentence.
Here again, in the midst of all her sin, God pursued her. 'I believe that God stepped in and allowed me to go to prison', she writes: 'I hesitate to think what might have happened had I continued unchecked on my old path … God preserved me from a dreadful death' (p. 80).
Despite returning to work in a Soho club and taking drugs again, she still read her old hymnbook and was often witnessed to by Salvation Army officers. Irvine found their words challenging and haunting.
Into Satanism
It was at this point that she was lured into Satanism by her friends. And it was all highly secretive. Blindfolded, she was taken to a Satanists' temple where about five hundred people were meeting.
The scene she describes is a dreadful one (p. 89). Robed and hooded figures all in black stood on a darkened platform. On a 'throne-like seat' in the middle sat the chief Satanist who had to be obeyed by followers.
The ritual, rhythm and sense of mystery both frightened and fascinated her. Within a short time, she had joined this evil group.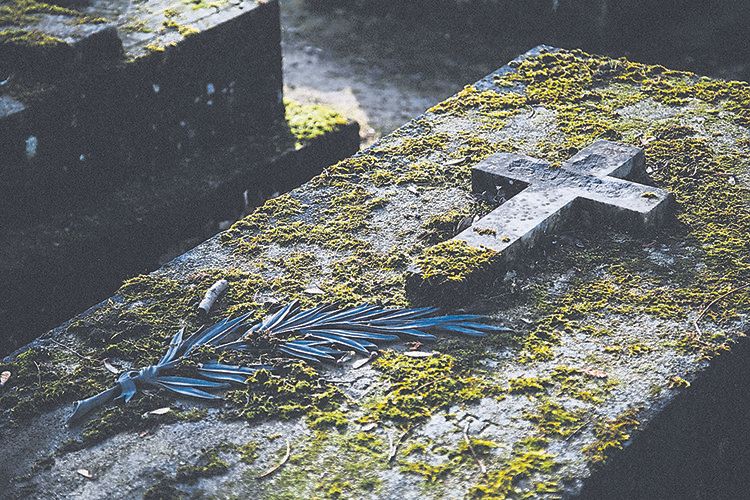 Over the following months, Irvine claims she 'witnessed all manner of evil scenes' (p. 91). Irvine also refers to some rules of Satanism: secrecy; unquestioning obedience to the chief Satanist; never enter a Christian church or read the Bible for help; destroy Christian literature; 'lying, cheating, swearing, free lust – even murder – are condoned' (pp. 92-93).
And Irvine knows what she is talking about. Within Satanism, she achieved the status of high priestess before becoming a witch and, a year later, 'queen of the black witches'.
A text outside a church
What she has to say about black witches is far from complimentary. 'Very often', she explains, 'they exhume fresh graves and offer the bodies in sacrifice to Satan. They break into churches, burn Bibles and prayer books … They hold nothing sacred and will stop at nothing to pursue their goals. Nothing!' (p. 97).
Such people consider hell to be a place of 'unlimited pleasure, with every lust fulfilled. "The more evil, the better", is the motto of a black witch and Satanist' (p. 98).
Irvine's warning is loud and clear: such people 'lose their reason … Good is called evil… Minds are twisted and warped'.
Still pursued by God, Irvine re-located to Bristol and the time for deliverance was near. A text outside a church building spoke to her: 'Blessed are the pure in heart, for they shall see God' (Matthew 5:8). The text convicted and angered her.
Deep ministry
Later, despite Satanist rules, she attended an evangelistic meeting. She was disruptive at first but God was at work. The hymns and the message were relevant to her condition.
Once again she heard that the Lord cared for sinners and that Jesus, on the cross, had taken the guilt and punishment of sinners upon himself as their substitute. And 'Jesus died for the who-so-ever,' the preacher emphasized.
Amidst intense personal conflict, Doreen Irvine said softly to herself, 'I'm coming, Jesus'. She then professed faith in the Lord Jesus.
Armed with a copy of John's Gospel and a small booklet, she left the meeting and quickly told her friends what had happened. But she became even more conscious of evil powers and Satanic attacks.
In desperation, she telephoned a pastor who arranged for a colleague to counsel her and pray with her. What followed was a long, deep ministry to her over a period of seven months as she was 'freed from numerous demons'.
Doreen Irvine's own assessment of her experience sometimes needs Scripture's corrective. The Bible clearly implies that to be indwelt by the Holy Spirit is to be freed forever from any possibility of possession by Satan (Mark 5:15; Psalm 125:3; Romans 6:14).
There were from that point many ups and downs, including a severe beating by a group of witches who drove her to a lonely spot and dumped her there semi-conscious. The Lord's providence coupled with his omnipotence saw her through to complete victory; here was another trophy of grace.