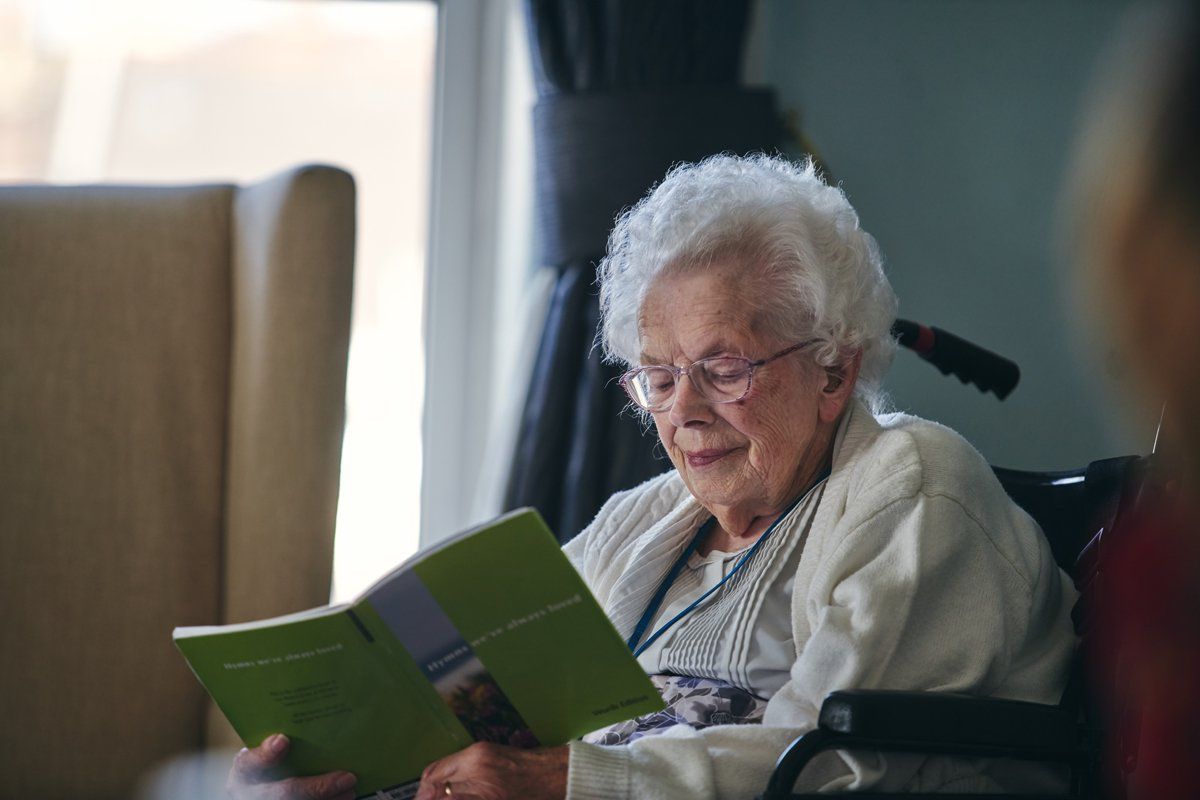 Challenges faced by care homes have featured prominently in news coverage of Covid-19. Fatality figures among residents, recriminations about government policy, as well as the vexed question of visitation rights have often hit the headlines.
However, little attention has been given to care home workers and their front-line efforts. Examples abound of remarkable sacrifices, impressive initiatives, and deep commitment by care home staff.
Care homes run by Christian charities are no exception, and there have been outstanding displays of godliness, service, and endurance which should be recognised.
In Titus 3, the Apostle Paul explains how our salvation should be evident in practical ways, thereby making the teaching of God our Saviour attractive to others. Paul writes that those who trust God should be 'careful to devote themselves to doing what is good'.
The mission of Pilgrims' Friend Society, drawn from Psalm 92, is to help people live fulfilled lives in older age. The psalmist's reflection that 'God places the lonely in families' is also important and the notion of a Christian family permeates the charity's approach to care work.
PFS runs 18 residential care and housing schemes for older people and looks after some 400 residents across England.
The shadow of death
The Covid pandemic hit with devastating impact. Four PFS homes had outbreaks claiming the lives of residents. This was truly 'the valley of the shadow of death'.
Nevertheless, very few Christian residents were burdened with fear, and they proved to be timely reminders that Jesus is present among his people as they wonderfully manifested the difference that knowing the Saviour makes amid trials.
Staff teams also showed great godliness and were devoted to doing good, manifesting compassion and comfort at a time when they too were at significant personal risk.
A young carer, only just through probation and earning close to the minimum wage, wrote saying: 'I wanted to say how difficult it has been the last few days. I spent four days living in at the care home to support the residents. The only weapon I had was prayer, trusting God that I would feel no fear in the face of adversity. I prayed boldly by the side of residents being wheeled away to the ambulance. Prayer is a powerful weapon. The Lord gave me his supernatural grace to work from 6.30 a.m. to 10.00 p.m. and still have energy.'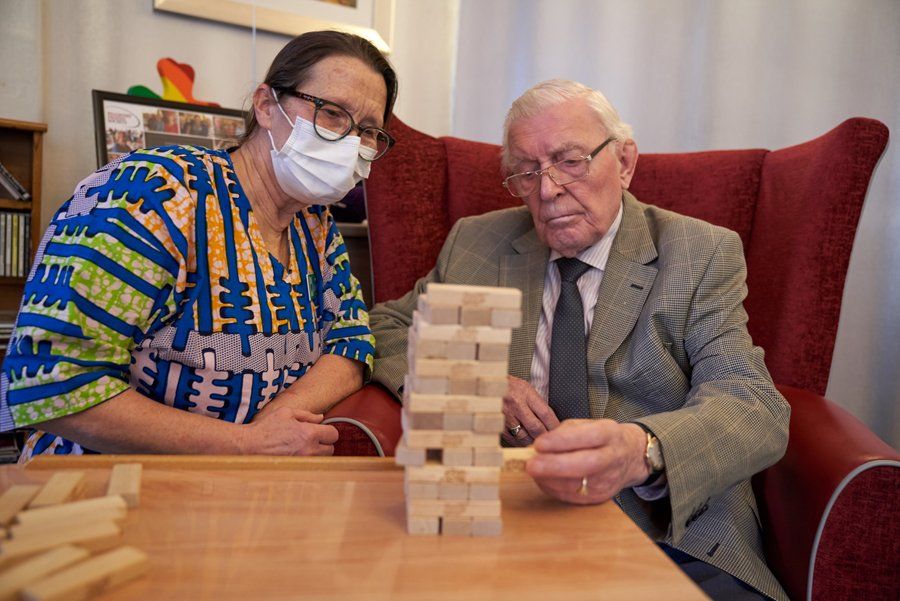 Sacrifice
Sacrifice and commitment among staff have been seen in many ways. For example, there has been an above-average number of end-of-life moments to manage over the last year. The hardest thing for us all has been the loss of residents, some already frail before Covid struck.
One of the charity's managers wrote, 'When I left I saw my colleague still working… she had been there twelve hours… she hasn't seen her family for days, she's exhausted… AND she said that a resident was not long for this world.
'She would sit with her and sing Amazing Grace. The resident went to heaven very soon afterwards, in peace at last, and I can't help thinking she heard our carer's voice, and then the angels, and I wonder if she noticed any difference?'
Another manager wrote, 'The staff were doing everything they could to ensure that visits took place and that families were contacted in order to keep in touch with loved ones. Residents were able to have one-to-one visits from staff that were meaningful and individual to them. A prayer, a sing song, or helping to write a card to their loved ones.'
On one occasion, I recall completing two back-to-back shifts; despite being exhausted, the words 'Be still and know' came to me. Amid all the worry and uncertainty there was still a sense of God's peace in the care home.
Dementia care
The pandemic was particularly hard for people with dementia. In one of the charity's homes, the staff arranged for one-to-one care for a gentleman who liked to 'walk with purpose' and who didn't understand the need for isolation.
In uncomfortable PPE, staff members spent hours reconfiguring rooms and walking with the gentleman, steering him to safe places.
In the same home, a regional manager who was 'living in' to provide extra support commented: 'When talking to a staff member who has a family of their own to protect and care for, plus their own health issues, and asking them how they were, their response was that they thanked God for the opportunity of caring for our family members because it is a chance to do this for God. They never thought they would have a chance in their lifetime to do this, and so they felt grateful.'
Collective impact
Besides some stand-out moments, it has been the collective impact of many small actions of compassion and comfort in the valley of the shadow of death that has been remarkable.
Holidays and leave have been cancelled without anyone having to ask; people who are themselves vulnerable have prioritised older and frailer folk; many hours have been spent dropping in to see residents in order to talk, pray, read Scripture, sing, or just arrange Zoom calls.
These acts of love and kindness adorn the teaching of God our Saviour and make it attractive to the wider community – something worth recognising. Many people from houses around the PFS homes have clapped, given gifts, and relayed words of encouragement. Most importantly, the relatives of residents have contacted the charity to say that they have noticed.
Presence of God
We praise God that he has been with us in the valley and we thank him for our staff teams who have shown comfort and compassion beyond anything that we could have expected or imagined.
Our homes have been through a terrible time, but they have also been witness to the presence of God at work in the lives of residents and staff.
As a Christian organisation, PFS has been praying every morning at 8.45 a.m. for the charity and for specific homes and issues. Homes and the support teams have been linked together by Zoom for prayer and mutual support.
Being able to share concerns, difficulties, and prayer points with supporters, colleagues, and trustees has greatly impacted the work. It has been a place for tears, but also a powerful place for answered prayer.
What has happened during the pandemic in this one organisation can undoubtedly be replicated in many other homes run by Christian charities and churches. It is a glorious illustration of how God raises up ordinary people and uses them to accomplish remarkable things for his glory and the benefit of his people.
Amid all the reviews and recriminations that will take place in connection with the handling of the pandemic, let us take note of how God has worked in such precious and lovely ways, and how his grace has enabled his people and others to do great things. 'Praise be to the God and Father of our Lord Jesus Christ, the Father of compassion and the God of all comfort, who comforts us in all our troubles, so that we can comfort those in any trouble with the comfort we ourselves receive from God' (2 Corinthians 1:3).