During the recent presidential election in America, I noticed among believers an unusual amount of frustration, anxiety and even despair. Many people thought the process of the election was being corrupted by dishonesty and fraud. There were many who believed the election was going to be stolen, and that someone might become president of the United States who should not be there.
All politics aside, this event provided me with an excellent opportunity to remind people of the wonderful and comforting doctrine of the absolute sovereignty of God.
I reminded my Christian friends that we do have certain human responsibilities regarding the process of electing a president. We were responsible to pray for the Lord's guidance, to educate people regarding issues of concern to us as believers, and to exercise our right to vote.
But in the end, we are reminded that nothing happens by chance or blind fate. God is sovereign over all the events of history. The Scriptures remind us that God is sovereign over nations, nature and people, and over the very process of salvation.
Comforting
Of all the people in the world, Christians who understand their Bibles should be the ones who display great peace and serenity as world events unfold. I have found that over the years the doctrine of the sovereignty of God has been one of the most comforting and assuring doctrines that can engage the heart and mind in study and meditation.
It is quite an easy thing, I suppose, to grasp this doctrine intellectually, but when events unfold that are contrary to our thoughts or wishes we find it much more difficult to repeat from the heart, 'And we know that all things work together for good to them that love God, to them who are the called according to his purpose' (Romans 8:28).
Similarly, it is often difficult to agree with the apostle Paul when he says in 1 Thessalonians 5:18, 'In everything give thanks: for this is the will of God in Christ Jesus concerning you'. This difficulty is heightened when things happen that are hard for us to accept.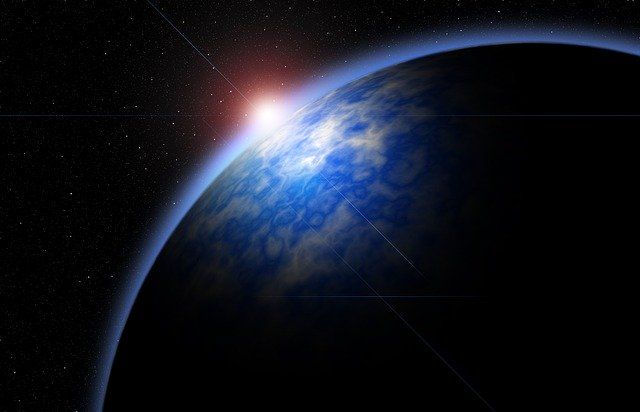 Are we not reminded that our God is on the throne of the universe? We should not forget that the risen Christ has been exalted to rule over the affairs of mankind. Jesus is the sovereign and exalted ruler of this
universe. To quote an old saying, 'He is too wise to err, and too loving to be unkind'.
If I can trust Christ for the saving of my soul, I can also trust him to run the course of events in human history. Daniel reminds us, 'All the inhabitants of the earth are reputed as nothing; and he doeth according to his will in the army of heaven, and among the inhabitants of the earth: and none can stay his hand, or say unto him, What doest Thou?'
Benefits
When it comes to building the church and God's kingdom on earth, I have found that this doctrine has many encouraging effects. Here is a brief list of some of the benefits that it has for us as we seek to do the will of God in our lives.
This truth of God's sovereignty gives God the greatest amount of glory. We learn to praise God for our salvation because from first to last it is all of his grace, as revealed to us in Christ.
This truth not only magnifies our gracious God and his Son Jesus Christ, it also humbles us and causes us to realise that all that we are is a result of his saving and sovereign grace.
This great truth protects our churches from the destructive influences of false cults and from teachings that would tell us that we must do this thing or that thing in order to have salvation. The sovereignty of God reminds us that we are saved by grace and not by our human merits or works.
This doctrine is also special in that it often causes those who have been indifferent and careless about their souls to examine themselves to see if they do indeed have the evidence of God's electing love upon them.
The sovereignty of God comforts us today, for we realise that the church will advance and go forward, and that it will not be defeated. John tells us in Revelation 11:15 that 'The kingdoms of this world are become the kingdoms of our Lord, and of his Christ; and he shall reign for ever and ever'.
God's sovereignty protects us from the idea that we must resort to human methods and man-made ideas in order to reach more people with the gospel. Since we know that God is sovereign in salvation, we can trust the power of the gospel of Christ to save people and not resort to entertainment, tricks and worldly music to entice more people into the Kingdom.
Whether in political and world events, or in the salvation of the souls of men, the doctrine of God's absolute sovereignty is a great comfort and encouragement to all of us. We should rest in this great truth and know for sure that in the days to come, whatever takes place, our Lord is on the throne of the universe and we can be assured that all is well.