Time to wake up! (Romans 13:11-14)
The Bible confronts us with a vital question – are we in any condition to go to heaven? Scripture offers no encouragement for us to make assumptions about heaven. Peter tells us bluntly: 'if the righteous scarcely be saved, where shall the ungodly and the sinner appear?' (1 Peter 4:18).
God keeps 'mercy for thousands, forgiving iniquity, transgression and sin', but he will by no means clear the guilty (Exodus 34:7).
Illusion
Most people who believe there is a God (of some kind) expect to go to a heaven (of some kind). It is often as vague as that.
It has to be vague, because any serious reflection on the only source of information about heaven – the Bible – would quickly shoot down their airy presumptions and leave them shaking in their shoes (or, more likely, annoyed at God for being so particular).
Vaguely 'religious' folk instinctively know that God's Word will tell them things they would rather not know – that they don't especially love God, that they are not eager to keep his commandments, and that they feel little need of a Saviour (they are pretty decent folk, after all).
They prefer the illusion of a heaven that costs nothing in the way of serious devotion to God and to his Son, the Lord Jesus Christ.
That is why God tells everyone who has ears to hear, that it is 'high time to awake out of sleep'. We are dying people and ought to prepare for heaven. But that requires a living, trusting, committed faith in the Lord of glory, Jesus Christ.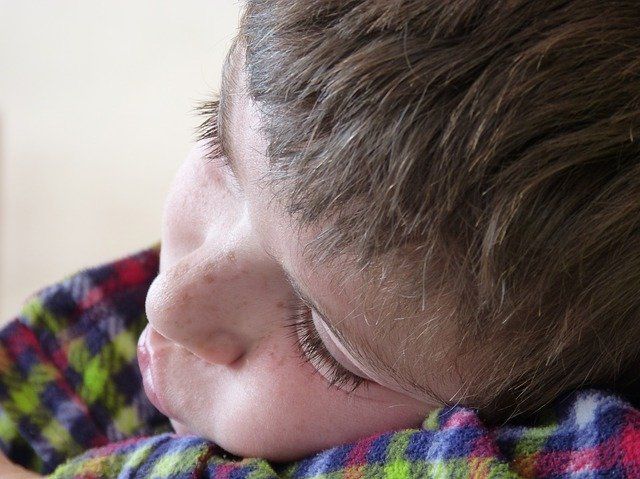 Wake up!
I can still hear my Mum, every school-day morning, calling loudly: 'It's time to get up, boys!' But God's wake-up call says: 'Do this, knowing the time, that now it is high time to awaken out of sleep' (Romans 13:11). Consider three questions.
Firstly, do you know what is going on? Every household has a daily timetable. When the alarm-clock goes off we know the time. God's world is also on a timetable, and this is his alarm going off!
His plan of salvation is moving to its final consummation. 'It is the last epoch in this world's history', says John Murray. The Bible calls it 'the last days' (Acts 2:17 etc.). The focus is on the 'glorious appearing of our great God and Saviour Jesus Christ' (Titus 2:13).
Do you understand the times in which we live? Your answer will determine how you live life day by day, and whether you are prepared for death and eternity.
Secondly, do you know where you are going? The call to 'awake out of sleep' prompts us to consider our destiny. God calls the unsaved to new life in Christ – 'Awake, you who sleep. Arise from the dead, and Christ will give you light' (Ephesians 5:14).
But even believers tend to fall asleep spiritually. Even the wise virgins in the parable fell asleep (Matthew 25:5). The church in Ephesus left her first love (Revelation 2:3-4).
Christians, therefore, need to work at being what they already are in Christ – awakened souls. 'But you, brethren', says Paul, 'are not in darkness so that this Day should overtake you as a thief … Therefore let us not sleep as others do, but let us watch and be sober' (1 Thessalonians 5:2-6).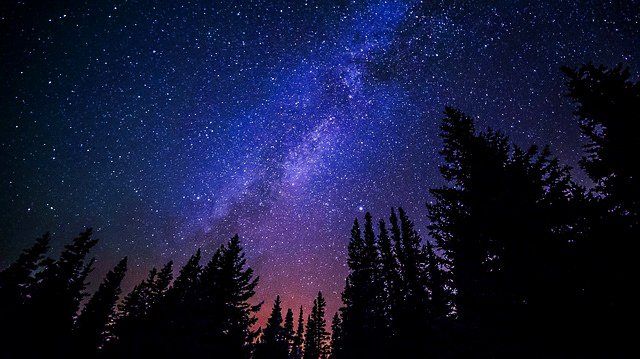 Thirdly, do you understand who is dealing with you? If you are late for work, you may have a supervisor who can fire you for not showing up on time. Accountability is what gives punctuality its force.
'It is high time' to wake up spiritually because we are accountable to God, the judge of the living and the dead (1 Peter 4:5).
Jesus shows us the way: 'Father, I have glorified you on earth: I have finished the work you gave me to do' (John 17:4). John encourages us: 'Look to yourselves, that we do not lose these things we worked for, but that we may receive a full reward' (2 John 8).
Catch the vision!
Once we wake up spiritually and 'the eyes of our understanding' are opened (Ephesians 3:1), we need to catch the vision that God has unveiled in his Word – his purpose for our lives.
Firstly, the believer is bound for glory. 'Our salvation is nearer than when we first believed' says our text. Christians have the 'high calling of God in Christ Jesus' (Philippians 3:14). We are closing in on the fulfilment of our eternal hope.
This, at any rate, is how we ought to be thinking. It is to our shame that in practice we often treat the hope of heaven as no more than a fallback position.
We concentrate on earthly hopes and ambitions – fun and friends, fame and fortune, career advancement and the like. But the word 'salvation' here refers to our final state in glory (Romans 8:18).
Although the Bible has in view the day that Christ returns, for all practical purposes it comes down to the day we die. 'The souls of believers', says The Shorter Catechism, 'are at their death made perfect in holiness, and do immediately pass into glory, and their bodies, still being united to Christ, do rest in their graves till the resurrection'.
Secondly, time is short. 'The night is far spent, the day is at hand' (Romans 13:12). Our heavenly home-going grows as close as the end of our life. The 'day' that is 'at hand', says Robert Haldane, 'is not the day of judgement, but the day of death'.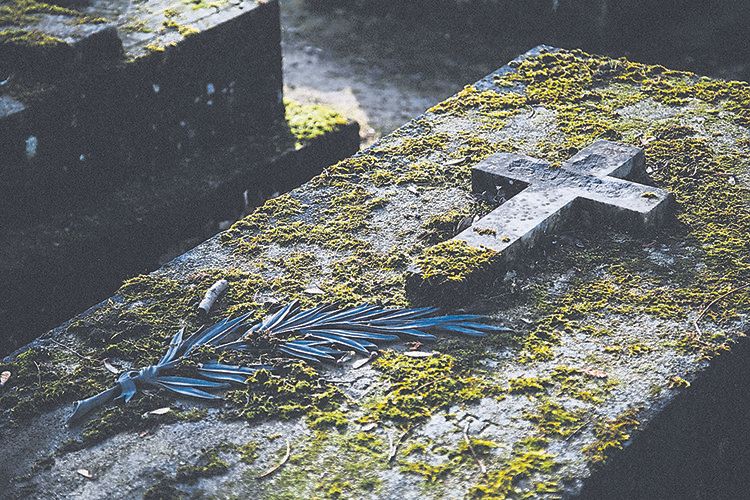 You can, of course, decide to give yourself another ten years to make the decision to follow Christ. But the truth is, that before the day is out you could hear God say: 'This night your soul will be required of you' (Luke 12:20).
We have been warned. We have also been called to eternal life. We need to repent towards God and believe in the Lord Jesus Christ. The gospel call is always couched in urgent terms. Call on him today (Hebrews 3:13).
Get with the programme!
What do you do when you wake up? You get washed and dressed; you ponder the day ahead; you prepare for what will hopefully be a fruitful day.
In spiritual terms, this is exactly what Paul asks us to do. To get with God's programme – which is, in sum, about moral cleansing, godly conduct and commitment to Christ.
First, we should clean up our act. Since it is 'high time to awake', we need to 'put on the armour of light' (Romans 13:12). The 'light' – God's revealed truth – is 'armour' against moral and spiritual darkness. By it, the Holy Spirit's furnishes the mind with sanctifying grace.
Waking up to the lethal opposition of 'the works of darkness' ought to stimulate us to chart a godly course. Christians are called to 'put on the whole armour of God' and to 'fight the good fight of faith' as 'sons of light and sons of the day' (Ephesians 6:10; 1 Timothy 6:12; 1 Thessalonians 5:5).
Second, we must seize the day. Since our salvation is near, we ought to 'walk properly, as in the day' (Romans 13:13). The focus is on our premeditated conduct. What will the Lord find us doing today? If it is to be a day of blessing, then we must fill the day with the obedience of faith.
The man who seeks the blessing of God, says the psalmist, 'walks not in the counsel of the ungodly, nor stands in the path of sinners, nor sits in the seat of the scornful' (Psalm 1:1).
Notice the progression of thought and action. He does not follow the thinking of 'the ungodly' (regular folk who have no time for God); he does not imitate the actions of 'sinners' (those who openly indulge in sinful behaviour); and he does not promote the teachings of 'the scorners' (those who mock God and godliness).
Rather, 'his delight is in the law of the Lord'. He seizes each day for the Lord.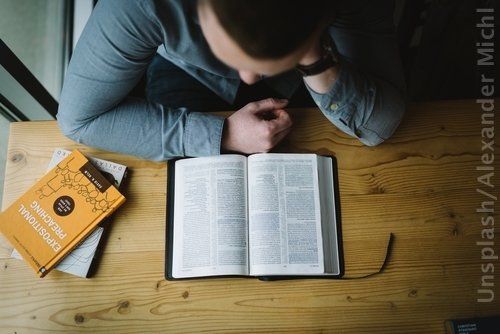 Third, we should get ready for action. The illustration from clothing is straightforward. Smart people know how to 'dress for success' in daily life. It is all about commitment.
For the Christian, Christ is life, and heaven is home. Salvation is by grace alone in Christ. Since the 'night is far spent' and 'the day is at hand' we should 'put on the Lord Jesus Christ' (Romans 13:14).
This is the opposite of making 'provision for the flesh, to fulfil its lusts'. Commit to Christ, not to carnality! This contrast carries through every aspect of Christian experience.
'To put on Christ', says John Calvin, 'means our being surrounded and protected in every part by the virtue of His Spirit, and thus rendered fit for the performance of every duty of holiness. For the image of God, which is the only ornament of the soul, is thus renewed in us.'
This is what will fit us for heaven. Without Christ, we cannot enter (Matthew 7:21-23). But clothed in Christ, we shall enter into the joy of our Lord (Matthew 25:23).