It was Lord's Day, 28 December 1800. At the end of that memorable day William Carey's associate, William Ward, wrote in his Journal: 'Blessed Day!' Well could he write that because on that day, the first caste-Hindu convert had publicly professed his Saviour in believers' baptism.
It was a great triumph for the gospel. Dr John Thomas had waited fifteen years and Carey seven years. Ward wrote of Thomas that he was 'almost mad with joy' and three days later that 'he's quite mad'.
The poor man was so affected that he had to be tied to his bed! Carey had almost abandoned any hope of converts. With the conversion of Krishna Pal, Ward was convinced that 'the door of faith is opened to Hindoos [his spelling] — who shall shut it?'
Mantras
Krishna Pal (spelt 'Creeshnoo' by Ward) was born into an orthodox Brahmin family. At the time of his baptism he was said to be 35 years old. By trade he was a carpenter and sometimes did work for the Moravian missionaries, through whom he was first introduced to the gospel.
Krishna was involved as a Brahmin in teaching Hindu 'mantras' (hymns repeated during meditation). However, he had no peace of heart and found no remedy for his sin, of which he appeared to be very conscious.
During 1800, John Thomas had preached to Krishna the gospel of redemption through Christ. Others, too, had spoken to him about the Saviour. Then on 25 November, Krishna was bathing in the river and conducting his daily Hindu worship, when he slipped and fell, dislocating his shoulder.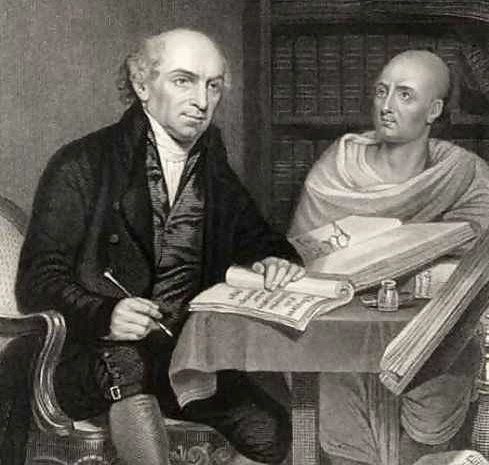 He was in such excruciating pain that his friends sent for Dr Thomas. Thomas went immediately to his house accompanied by Carey and Joshua Marshman. With the help of the two men, Thomas managed to jolt Krishna's shoulder back into place and then used the opportunity to speak to him once more about sin and salvation. They left him with a Christian 'mantra';
Sin confessing, sin forsaking,
Christ's righteousness embracing,
The soul is free.
Krishna began to recognise a deeper meaning in this chant than in the Hindu 'mantras' he had taught. He began attending the Bible studies at the Mission.
Conversion
On 22 December Thomas asked Krishna if he understood the truths he was being taught. He replied with conviction and assurance that 'the Lord Jesus Christ had given his very life for the salvation of sinners, and he … believed this'.
Quite rightly, the missionaries looked for a complete dependence on Christ. They were certain they saw the evidence of this in Krishna and also in his friend Gokal. At the end of the meeting, Ward says they sang Watts' hymn in Bengali: 'Salvation, O the joyful sound'. They did not think it improper to make this a day of thanksgiving to God.
In a letter to John Ryland, Marshman wrote concerning Krishna: 'He saw himself to be a very great sinner; had lived all his life in sin: had been a liar, a cheat, injurious and almost all that was bad: but now, says he, "I have put it off; I want no more of it; it is not my work, I wish to do it no more".
'God, in suffering his shoulder to be dislocated, had acted like a Father when he inoculates his child to save him from death. Thus God had laid him aside that his soul might find mercy; that while his arm was healing, his soul also obtained rest and peace in Christ, and he now wished to be his alone' (Periodical Accounts Vol. 2, 1801).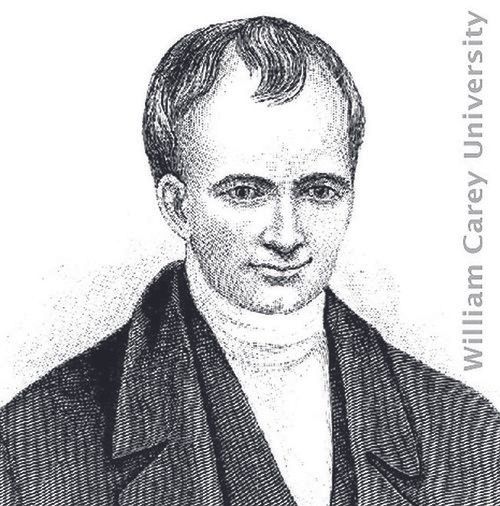 Persecution
Satan's kingdom was under attack. God's grace had triumphed. It was to be expected that persecution would follow quickly. Marshman wrote that a mob seized Krishna and his family and hauled them before the chief magistrate.
It happened like this. Some four years earlier, Krishna's oldest daughter, now aged fourteen, had been contracted to a young Hindu man in Calcutta. However, she was living with her parents until she reached the proper age for marriage.
On hearing that Krishna had embraced Christianity, the young man came immediately with friends, and raised a mob to bring the family to the magistrate. On hearing this, Carey and Marshman went straight to the governor.
They found that he had helpfully settled the business and had commanded that the Hindu bridegroom and Krishna's daughter should appear before the magistrate the next day. The bridegroom was asked if he would renounce Hinduism, but refused. The governor said that he could not possibly deliver up a Christian woman to a heathen man and therefore, unless the bridegroom cordially embraced Christianity, he should not have her!
Fearing that the mob might murder the girl, the missionaries took care of her for a few days. Through God's goodness, there was no further violence.
Baptism
Others should have been baptised with Krishna on 28 December including his friend, Gokal. Sadly, they had all been turned aside by Krishna's wife's brother who called them all 'fools'.
Krishna stood alone among the Indians, and was baptised along with Carey's son, Felix. Ward preached from the words 'Search the Scriptures'. Europeans, Portuguese, Hindus and Muslims were present.
Carey also preached and, in the course of his sermon, pointed out that the river in which Krishna was to be baptised was only water. Krishna Pal had already 'put on Christ' and had 'put off sin'. They sang in Bengali, 'Jesus, and shall it ever be a mortal man ashamed of thee'.
I would imagine that this hymn had never been sung with greater understanding and experimental knowledge. Ward wrote in his Journals that, throughout the service at the riverside, there was 'silence and attention' and that he had never seen 'a more orderly congregation in England' than on that day.
He posed the question: 'Ye gods of stone and clay, did ye not tremble when, in the name of the Father, Son and Holy Ghost, one individual shook you as the dust from his feet?'
Life after baptism
At the close of that final Sunday in 1800, the missionaries, together with Krishna Pal, met around the Lord's Table and remembered Christ's dying love for them all. That must have been a very emotional time. Their joy must have known no bounds. Ward writes, 'What a thrilling last Sunday of the year!'
Krishna was the first fruits of many yet to follow in the months and years ahead. He continued for a while to be persecuted. His Brahmin landlord evicted him from his home. He was robbed. But despite these hardships, he unashamedly continued to associate with his brothers and sisters in Christ. He belonged to Christ and nothing would be allowed to come between him and the Saviour.
A fortnight later Krishna's sister-in-law was baptised. This emboldened Krishna's wife, and on Sunday 22 February 1801 she was baptised, with another lady named Unna. This lady had heard the gospel through the Krishna Pal family, and was now regularly attending the preaching.
Krishna became a most effective ambassador for Christ, not only to his own people but to other nationalities. He once visited the home of a Danish family. The lady of the house said that she heard he had become a Christian. When he said 'yes' she laughed, assuring him he had embraced Christianity only for rupees!
He told her that nothing could be further from the truth and proceeded to preach the gospel to her. Ward wrote that Krishna's answers to the mockery heaped on him were wise and that he 'always put to silence the ignorance of these foolish people'.
Death in the Lord
It is interesting to note from Ward's Journals that the missionaries were convinced that Indians were far more able to put over the gospel in an intelligible way than Europeans. Marshman later pointed out that almost all the members of the local church who were converts from heathenism had been first influenced by Krishna Pal and his family.
Like the rest of us, Krishna was by no means perfect. He battled with a violent temper. He hated Brahminism and sometimes this distorted his attitude. There was an incident in 1803 relating to his daughter. The family had to be disciplined. Marshman wrote, 'this was to us a most distressing scene; but we durst not connive at sin lest the Lord should depart from us'.
There is a salutary lesson here for our churches today. Krishna became very angry but quickly declared his sorrow and repented, as did the rest of the family. They were all restored but, as Marshman says, 'with a solemn charge that as a father of a family, he [Krishna] would watch over and rule his own house'.
In August 1822, Krishna Pal was struck down with cholera and died. He was 58 years of age. Without doubt, this man of God received the commendation, 'Well done, good and faithful servant', as he passed triumphantly into the presence of the Saviour.