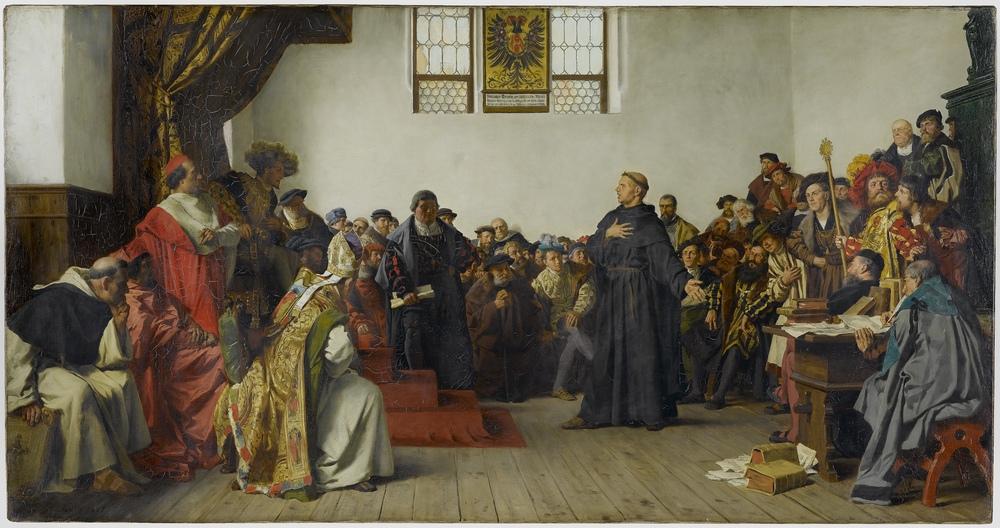 A true Evangelical will distance himself from the modernistic notion that the Reformation was a mistake. It was no mistake, but a glorious intervention of God to deliver us from the tyranny of a paganistic Romanism.
We dare to believe that the average Evangelical has a reasonable knowledge of the Reformation, but it often stops there. Is it not also true that the average Christian believes that evangelical history began with the Reformation?
He seems to know little about what went before. God bless Martin Luther's legacy and all that was done through him. But let Christian people awake to the truth that the gospel did not begin with Luther, nor evangelicalism with the Reformation.
Baptists
As an example, in a recent discussion it was said that Tyndale had believed something 'long before the Baptists'. Long before which Baptists? The evident assumption was that Baptists began with the Reformation.
The truth is altogether different. Baptists had been labouring, with others, for a Reformed church in every century from the fourth, when Constantinianism launched such an unbiblical and even pagan Christianity upon the world.
When, in the fifth century, the Roman Empire's brand of Christianity made the rejection of infant baptism a capital crime, these brave Baptists were slaughtered, not in their thousands but in their millions.
May God bless to us their hallowed memory, and the example they set in the struggle for a purer church. How seldom do they get even a mention in our sermons and lectures.
Persecution
When the Reformation arrived, the Baptists praised God for it, and threw themselves into it with holy enthusiasm. But what a shock awaited them. Their participation was not welcome and some of the Reformers persecuted them fiercely, even to death. But theirs is a story seldom mentioned these days.
My plea is not for more argument over the different positions we hold as Reformed Christians – there is enough of that already.
I urge rather that we should labour to rediscover all those godly people, Baptists and others, who lived for a thousand years before the Reformation, longing, praying and striving for a biblical church, something like the one Jesus began. We may know something of John Wycliffe and John Huss, but there were many, many more!
In that struggle, millions gave their life blood. How much we owe to them, under God! Yes, there was life before Luther, and Evangelicals cannot but profit from learning more about it.
A noble army, men and boys, the matron and the maid,
Around the Saviour's throne rejoice, in robes of light arrayed.
They climbed the steep ascent to heaven through peril, toil and pain;
O God, to us may grace be given to follow in their train.