The year 1998 rushed by like the wind and we've already plunged into our work for 1999 at full speed. We thank the Lord for all the grace and patience he continues to show us. We are grateful for the number of books that we were able to distribute last year (the total since 1995 is about 13,000) and for the gifts we have received that have enabled us to publish books that are too important to be overlooked and not translated into Italian.
Encouraging experience
Although resources are limited, 'Passaggio' has been able to accomplish much. We have translated works by authors who have contributed greatly to the edification of the church and who, until recently, were altogether unknown in Italy. We have been able to offer the church very edifying, solid evangelical materials that were previously unavailable in the Italian language.
In 1998 we visited about twenty-five churches, preaching the Word of God and encouraging believers to study his truth. Since '96, we have distributed a free, semi-annual magazine to about 2,000 pastors, elders and other believers throughout Italy. This features articles aimed at building up the church and exploring biblical truth. In December, we also had the opportunity to travel to southern Italy and visit several churches there.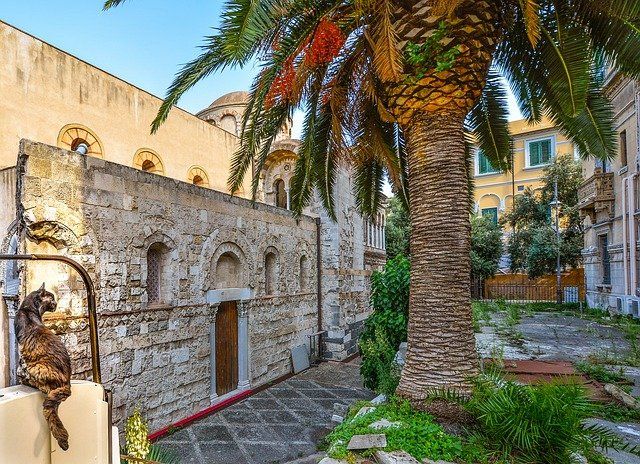 It was an encouraging experience for us and one we would like to repeat. The Lord answered our prayers and showed us once again that we are small instruments in the hands of a great, powerful, sovereign God, who is concerned about every detail. We were able to distribute many books during this trip and many people spoke to us of the urgent need for books that announce the truth of the Bible.
Please pray
Please pray that we might have the means to publish the seven books that have already been translated into Italian as soon as possible. We also ask you to pray for the fourteen brothers and sisters who have offered their services to Passaggio as translators. On 15-16 May 1999, the annual 'Passaggio Conference' will be held in Mantova. Last year, the Lord touched our hearts through brother Hywel R. Jones (from Edinburgh) who addressed the theme 'Christian Unity'. This year's guest speaker will be John Gilmore, missionary to the city of Messina, who will speak on the theme 'Take up your cross and follow me'.
God willing, during this conference, our latest publication entitled Faith Alone by R. C. Sproul will be presented. In this book, the author deals with recent joint statements between Catholics and Evangelicals from a biblical and historical perspective.
Please continue to bring the ministry of 'Passaggio' before the Lord, praying that every step and every action we take may honour and exalt him who is worthy of all our praise. 'You shall know the truth and the truth shall set you free' (John 8:32).
Currently available in Italian: Series on Romans by Dr D. M. Lloyd-Jones: The Gospel of God, Romans 1:1-17; The Righteous Judgement of God: Romans 1:18-3:20; Atonement and Justification: Romans 3:20-4:25; 2 Peter, D. M. Lloyd-Jones; The Basis of Christian Unity, D. M. Lloyd-Jones; The Holiness of God and of His People, H. Morgan; Discovering God's Will, Sinclair B. Ferguson; The One Question, D. M. Lloyd-Jones (an evangelistic booklet); The Shadow of the Cross, W. Chantry; A Yearly Plan for Bible Reading