In our hectic and exacting lifestyle today, an oft-neglected privilege and duty is that of prayerful meditation on the Lord and his Word. A fruitful time of meditation, reading the Word and seeking the Lord, is needful for a healthy spiritual life.
Christian meditation is a holy exercise of the mind, by which we bring to remembrance the truth of God, seriously ponder it in our hearts, and apply it in our daily living. Careful meditation requires that a Christian should recede from the world into a quiet frame of mind to seek God alone.
Wonderful redemption
To meditate is to dwell seriously upon the things of God. Of Jesus we read: 'in the morning, rising up a great while before day, he went out, and departed into a solitary place, and there prayed, (Mark 1:35).
The psalmist wrote: 'Princes also did sit and speak against me: but thy servant did meditate in thy statutes', and again, 'I have more understanding than all my teachers: for thy testimonies are my meditation' (Psalm 119:23, 99).
What, then, should we meditate upon? Firstly, meditate on the wonderful redemption he has provided in Christ and the gracious providence of God in your life. Think of all that Christ is to you; that he chose you, died for you, redeemed you and delivers you from sin.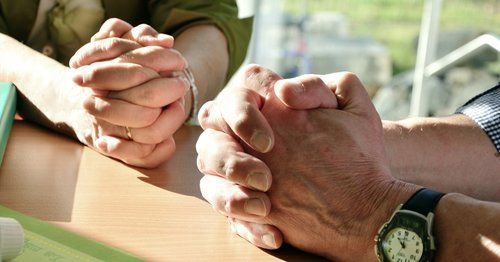 Ponder the wonder of salvation and the goodness of God in your life. Dwell on his character and attributes; his faithfulness, longsuffering, loving-kindness and constant care. Remember his mercy, grace, holiness and justice. To 'think on these things' should fill us with peace, comfort and joy. It will also order and influence our daily conduct and our relationships with others.
Privilege and duty
Secondly, think of your privileges and duties as a redeemed sinner. Consider the great advantage of prayer, and of reading and understanding the Word of God (John 16:24; Joshua 1:8). Consider the means of grace in the sacraments and worship, and the ultimate joy of meeting the soon-coming Christ.
Think of the benefits we have as children of God; the everlasting hope of heaven and our gracious calling and holy duty as Christians while here on earth (Ephesians 1:18; 4:1). Consider how you can honour and glorify Christ in your life, in worshipping him, by edifying and comforting the saints, and by witnessing to the gospel of Christ among the lost. As you think of Christ, remind yourself often of these spiritual duties and strive to grow in practical holiness and sanctification.
Thirdly, meditate also on the Word of God. Read through portions of Scripture systematically, and spend time and effort daily in thinking out the meaning of the text and its relation to you today.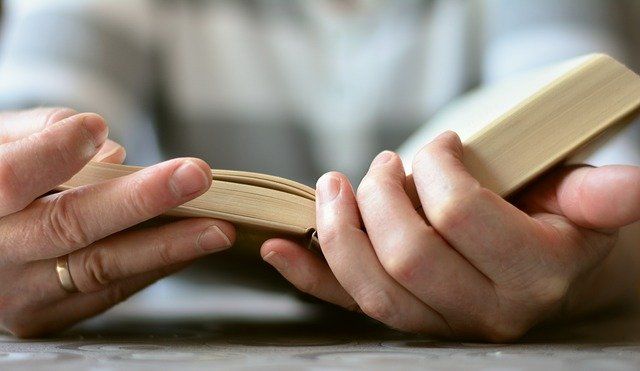 The psalmist writes: 'My voice shalt thou hear in the morning, O Lord; in the morning will I direct my prayer unto thee, and will look up' (Psalm 5:3). Jeremiah testifies: 'Thy words were found, and I did eat them; and thy word was unto me the joy and rejoicing of mine heart: for I am called by thy name, O Lord God of hosts' (Jeremiah 15:16).
Self-examination
You may read a text that reminds you of repentance from sins, or of backsliding in your life. Let your meditation then be a time of self-examination. If the Scripture rebukes you of your iniquity, think about the comfort which comes from forsaking it, and do it immediately.
For example, a biblical text may warn or rebuke us against covetousness, anger, harshness, strife, self-righteousness, immorality, cynicism, arrogance, cares of the world or pride. If so, it should cause us to meditate deeply, confess and repent of our sin, and not delay in seeking God with a penitent spirit. 'The sacrifices of God are a broken spirit: a broken and a contrite heart, O God, thou wilt not despise' (Psalm 51:17).
Finally, consider and ponder the prospect of the return of Christ. We are often so engrossed with the temporal world that we rarely meditate on the next. Yet this is an eternal world, where Christ reigns and we will be with him for ever. Think of the nearness of eternity and the brevity of life.
Remember that we shall be accountable to him at 'the judgement seat of Christ'. Read the book of Revelation and be caught up with the sense of expectancy and hope, for the soon-coming Judge and King and the joy of being with the Lord for ever.
It will give us a sense of appreciating eternal, rather than temporal, things and will put our perspective right (Colossians 3:1) It will remind us of our duty and accountability to God and help us to be responsible and fruitful towards him every day (2 Corinthians 5:10).
Priorities
If our minds are just caught up with earthly concerns such as work, worldly cares, and the burdens of family and children, then we have got our priorities wrong. Our Lord Jesus advises us: 'where your treasure is, there will your heart be also. But seek ye first the kingdom of God, and his righteousness; and all these things shall be added unto you' (Matthew 6:21, 33).
Similarly, the apostle Paul exhorts: 'If ye then be risen with Christ, seek those things which are above, where Christ sitteth on the right hand of God' (Colossians 3:1). We need a heavenly frame of mind to meditate daily on the lofty and glorious themes of the Almighty Jehovah-Jesus and his coming kingdom.
Let us 'occupy till he comes' and spend much quality time pondering these eternal things, today and every day. As the Lord commands: 'Be still, and know that I am God: I will be exalted among the heathen, I will be exalted in the earth' (Psalm 46:10).