The Bible records how Jesus 'saw a man called Matthew sitting at the tax office. And he said to him "Follow me". And he rose and followed him' (Matthew 9:9). In this concise account of Matthew-Levi's call to follow Christ there is more than meets the eye.
It actually contains implicit evidence for the deity of Christ. The question is begged – who is this man with the authority to command 'Follow me' and is worthy to demand our total allegiance and obedience? Surely only God himself is worthy of such submission and honour. In the Old Testament, the prophet Elijah once issued the challenge: 'If the Lord is God, follow him!' (1 Kings 18:21). Here, however, Jesus issues the command 'Follow me'. The difference is apparent; Jesus Christ is God.
Matthew's conversion
Matthew's call to follow Christ was the biggest milestone in his life. Along with Christ's summons, Christ's salvation was imparted. Christ's word accomplished a great work, for the commandment issued was an enablement imparted. Matthew was never the same again –  'Therefore, if any one is in Christ he is a new creation, the old has passed away, behold the new has come' (2 Corinthians 5:17).
Humanly speaking, Matthew was an unlikely candidate for salvation. Few in Israel would have singled out a tax collector for divine blessing. Taking money off people never boosts your popularity and tax collectors were a despised breed. They were well known for being less than scrupulous – even for being embezzlers and defrauders.
They were also loathed for being in league with the Romans, the occupying pagan power. Nevertheless, at the call of Christ, Matthew left his tax office behind and became one of Jesus' inner circle of twelve disciples.
The diverse backgrounds of these twelve disciples provide a picture of the gospel of reconciliation in microcosm. In spite of their different backgrounds, all were now one in Christ – though we might speculate on the nature of the table talk between Matthew (a Jew formerly in league with Rome) and Simon the Zealot (who would once have advocated insurrection against Rome by paramilitary force).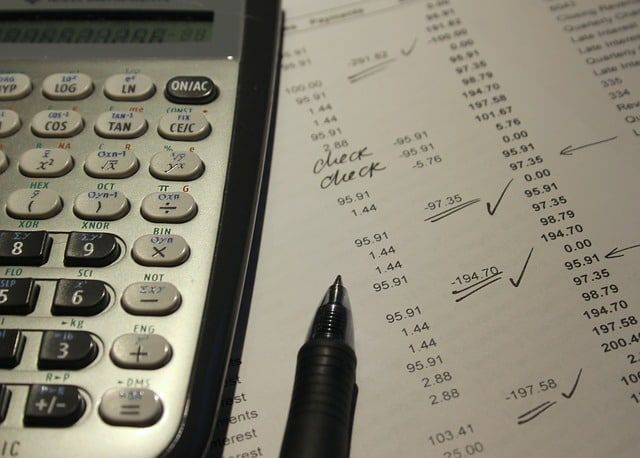 Matthew's Gospel
Under God, Matthew's main legacy to the world is his Gospel – the written account of Jesus' life and teaching that bears his name. Because of his original occupation, Matthew was accustomed to writing and keeping accounts. The Lord God sanctified this talent and put it to a higher use, namely, the creation of the first book in our New Testament.
It is fitting that Matthew's Gospel should open the New Testament, because it is the most 'Jewish' of the four Gospels and thus the ideal bridge between the Old and New Testaments. It has been said that the New Testament completes what the Old Testament commences, and this is particularly evident in Matthew's writing.
The first Gospel goes to great lengths to show that the many promises and prophecies that God made in Old Testament times have their fulfilment in the Lord Jesus Christ. Matthew writes, 'All this took place to fulfil what the Lord had spoken by the prophet' (Matthew 1:22). And again, 'Think not that I have come to abolish the law and the prophets; I have not come to abolish them but to fulfil them' (Matthew 5:17).
Matthew's view of Christ
Each of the four Gospel writers has his own distinctive perspective on the life and ministry of Jesus. It is as if the same person's portrait is being painted from four different angles. Matthew's particular emphasis is that Jesus is the Christ – the longed-for Messiah promised by God in the Old Testament Scriptures. A turning point in his Gospel occurs when Peter makes the open confession: 'You are the Christ, the Son of the living God' (Matthew 16:16).
'Christ' is a title, not a name. It means 'the anointed one' (as also does 'Messiah'). In Old Testament times, prophets, priests and kings were all anointed with oil at the outset of their ministries. It symbolised their being set apart by God and specially endowed with his Holy Spirit to fulfil their specific callings.
When the Lord Jesus commenced his ministry, Matthew tells us that the Spirit of God descended like a dove and alighted on him (Matthew 3:16). As the Anointed One, Christ fulfils the roles of prophet, priest and king in one blessed person.
If there is one verse which unlocks all twenty-eight chapters of Matthew's Gospel, it is Matthew 21:5. The verse – which again applies an Old Testament prophecy to Christ – reads: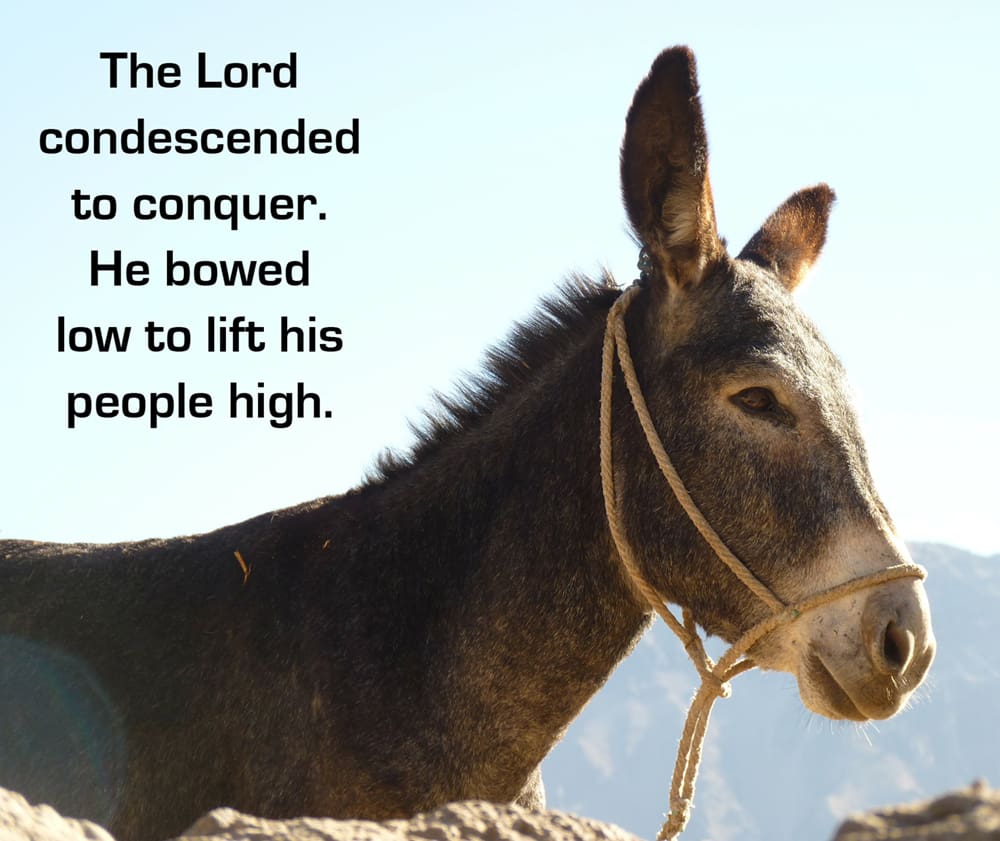 'Tell the daughter of Zion, "Behold your King is coming to you, humble and mounted on an ass, and on a colt, the foal of an ass"' (Zechariah 9:9).
The character of Christ
'Behold your King'. Kingship was an essential aspect of messiah-hood. The Messiah was one who would bring in God's everlasting kingdom and eternal life – the life of the age to come.
The Jewish regarded the historic reign of David as a golden age, and when they looked forward to the messianic era they viewed it through 'Davidic spectacles'. One 'greater than David' would come to right all wrongs and inaugurate the kingdom of heaven.
Thus the Bible reveals Jesus as 'Great David's greater Son'. He is the King of kings and Lord of lords (Revelation 19:16) – the root and offspring of David (Revelation 22:16) whose new and everlasting covenant would constitute 'the sure mercies of David' (Isaiah 55:2-4).
Matthew wrote his Gospel, therefore, to direct our attention to the Messiah-King: 'Behold your King …' The Shorter Catechism states: 'Christ executeth the office of a king in subduing us to himself, in ruling and defending us and in restraining and conquering all his and our enemies'.
If we belong to Jesus we are the glad subjects of his kingdom. We are under Christ's crown and covenant. He has conquered us with his saving grace. He has made us his willing servants. We worship him as one who is enthroned in heaven at God's right hand, working all things together for the good of his people.
He reigns now and he will yet come to reign in glory – when he will put down all who oppose him and eradicate all that is contrary and incompatible to his rule of justice and love. 'Behold your King is coming to you'.
The cross of Christ
The great King of Matthew's Gospel is also, paradoxically, a humble king – 'Humble and mounted on an ass, and on a colt the foal of an ass'. This King condescended to conquer. He bowed low to lift his people high.
He conquered by seemingly being conquered, as cruel hands nailed him to a baulk of wood and hung him up to die. Matthew's Christ is a crucified Christ. He records pointedly that when Christ was crucified, Pilate wrote the charge against him, which read 'This is Jesus the king of the Jews' (Matthew 27:37).
The notion of a crucified Messiah could not have been more removed from the popular political messianic expectations of the day. 'We preach Christ crucified, a stumbling block [scandal] to Jews and folly to Gentiles' (1 Corinthians 1:23).
Yet it was by his cross that Christ gained victory, for it was there at Calvary that he wrought the eternal salvation of his people. On the cross his precious blood was spilled for many for the forgiveness of their sins (Matthew 26:28). On the cross the Messiah 'made purification for sins' (Hebrews 1:3) and 'was offered once to bear the sins of many' (Hebrews 9:28).
The conquest of Christ
Matthew wrote his Gospel because he wanted us also to come to know and love the Messiah. When we read Matthew we are indeed brought face to face with the longed-for one who alone can give us entry into the kingdom of heaven.
That Jesus is indeed the Christ is fully and finally evidenced in Matthew's closing chapter, where we read how God the Father vindicated his Son by raising him from the dead. The last words uttered on earth by Matthew's crucified and conquering King affirm, 'All authority in heaven and on earth has been given to me' (Matthew 28:18).
Matthew's Gospel, then, repays our careful and prayerful attention, for in reading its pages we are compelled to pay homage to the crucified, risen and reigning Messiah.
Hail to the Lord's Anointed,
Great David's greater Son!
Hail, in the time appointed,
His reign on earth begun!
He comes to break oppression,
To set the captives free,
To take away transgression
And rule in equity.
O'er every foe victorious,
He on His throne shall rest.
From age to age more glorious,
All blessing and all-blest.
The tide of time shall never
His covenant remove.
His name shall stand for ever,
His changeless Name of love.
Timothy Cross