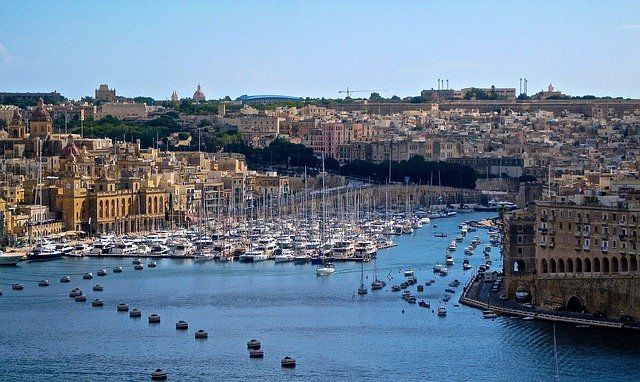 Like most Maltese I was brought up as a Roman Catholic. The Lord was pleased to use three Pentecostal ladies from the Republic of Ireland, on vacation in Malta, to bring me to the faith. They gave me Michael Green's book Why Bother with Jesus? On its inside cover I found written in ink, 'I have come that you might have life and have it more abundantly' (John 10:10). The Holy Spirit imprinted the words of this text on my heart, convicting me of my spiritual failure and need to seek refuge in the Redeemer.
Thus I was left alone with a Bible in my hands. That was in April 1980, when Reformed Christianity was practically non-existent among the Maltese. It was ten months before I met another Christian — an Englishman resident in Malta! My first experience of church fellowship was in a small Brethren assembly in Floriana. Today I am married to Michelle, who also loves and serves the Lord. The Lord has blessed us with two daughters. We live in a small town called Luqa, just beside the only airport in Malta.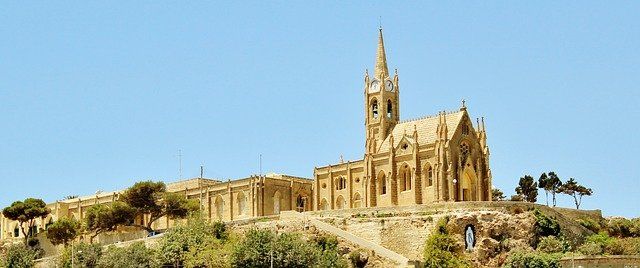 Restrictions
In God's providence, Malta received gospel light in apostolic days. But, later on, the gospel was eclipsed by Mediaeval Catholicism, and the Reformation only brought a flickering of light to the island, light that was soon extinguished.
Even during British colonial rule, the Scriptures were suppressed and 'proselytising' (as evangelism was branded) was strictly illegal. With an unrelenting grip the religious authorities scotched any attempt to question 'what all have always and everywhere believed'.
But within my own lifetime Malta has emerged as an independent country; although still uncertain of its identity. With its eyes on European Community membership, the civil authority has had no choice but to grant liberty of thought and expression at least on paper. There has been no better time for the preaching of the gospel in Malta than today. The door is wide open, but the workers are so few.
From a population of over 360,000, we Christians number about two hundred. Among these Arminianism and easy- believism predominate. We are also confronted by the megalithic presence of Roman Catholicism and by various cults, the largest of which is the Russellites, notorious for their zeal in denigrating the glory and deity of Christ. Evangelicals are frequently tarred with the same brush, for, as the saying goes, 'Whoever is not Roman Catholic must be a Jehovah's Witness'.
A few evangelical churches are flirting with Romanism, making sincere though mistaken attempts to embrace ecumenicity. Our church, Trinity Evangelical (web site: www.evangelical.cjb.net),has made a clear stand against this. Trinity has twenty-two baptised members and is the only confessedly Reformed church in Malta. It takes the Second London Confession of Faith (1689) as its credal statement.
Preaching
Our focus as a church is on the preaching of the Word of God, whether we see results or not, though it is our sincere desire to see many confessing Christ in our generation. We are fully persuaded that preaching is the God-appointed means of gathering his elect. Over the last few years we have rejoiced in seeing some come to Christ. In December we held our latest baptismal service in the cold waters of the Mediterranean!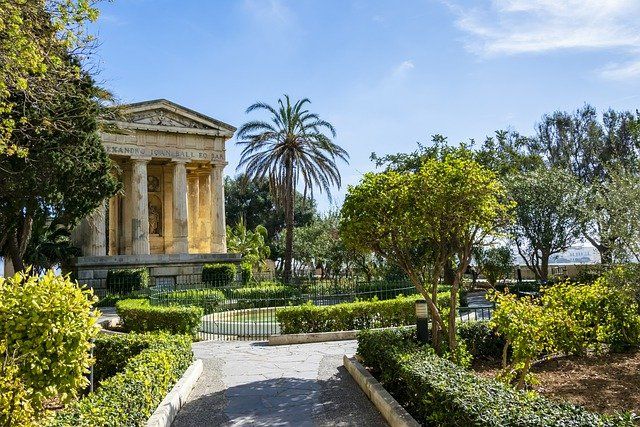 Preaching is supplemented by Bible-studies and discipleship courses. We ground believers on the doctrines of grace for their comfort and edification, gradually equipping them to reach out to others. Evangelism is mainly through house visitation and tracting either door-to-door or in open areas where people congregate. To this end, we are also involved in writing evangelistic articles, tracts and booklets in Maltese.
In addition we translate Christian books into Maltese. Our earnest desire is to see good books published in Malta. The latest titles published are, Come unto Me by Tom Wells, and Upon Them Light Has Dawned by my brother, Joe Mizzi. We have sent many copies of the latter to Roman Catholic clergy and other people of influence. We have a weekly radio programme of one-and-a-half hours on a local radio station. This is a good gospel opportunity.
Such projects are of immense usefulness as we endeavour to rekindle the light among our own people. 'Behold I have put before you an open door which no one can shut, because you have a little power, and have kept my word, and have not denied my name.'