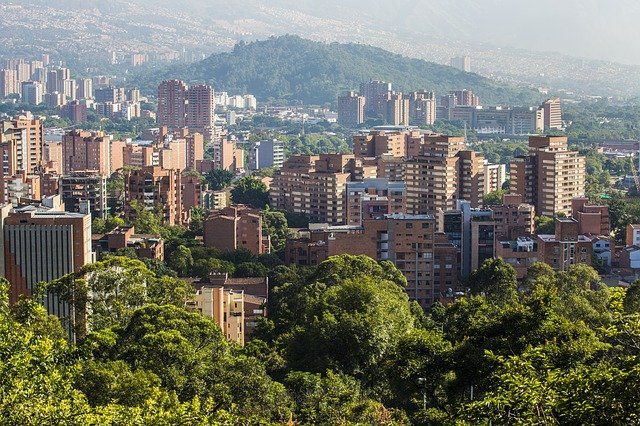 Area: 441,000 square miles.
Neighbouring countries: Colombia straddles the top of South America, with Panama, Venezuela, Brazil, Peru and Ecuador as its near neighbours. The Isthmus of Panama connects into Colombia's north-west, so that Colombia has separate Pacific and Caribbean coastlines.
Environment: A wide variety of terrain and climate, ranging from tropical, coastal lowlands in the west, to the cool Andes mountains in the centre, and tropical lowland forests in the east. On the Caribbean coast, the Sierra Nevada de Santa Marta rises to over 19000 ft. Some mountains are volcanically active. Bogota, the capital, has a high level of air pollution from vehicle emissions.
Cities: Bogota (5.5 million), Medellin, Cali, Barranquilla and Cartagena.
Population: 38.5 million. 70% live in urban areas.
Ethnic groups: Mestizo (Eurindian) 58%, European 20%, Mulatto (Eurafrican) 14%, African 4%, Afroindian 3%, indigenous Amerindian 1%.
Official language: Spanish.
Literacy: 70%.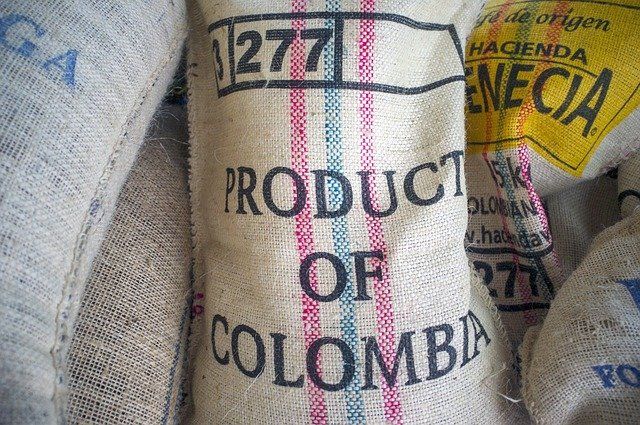 Economy: Colombia is potentially wealthy, but the economy is retarded by social instability. The principal crop has traditionally been coffee, cultivated on mountain slopes. The economy is now mixed, with minerals, like emeralds, platinum, gold, lead and mercury, and petroleum products playing an important part. Hydroelectricity is an important source of power.
Exports, especially to the USA, Europe, South America and Japan, include petroleum products, coffee, coal, cut flowers and bananas. Colombia is the world's largest illicit producer of cocaine.
Religions: Roman Catholic 93%, Protestant 4%, others including cults 3%. Roman Catholicism ceased to be the official state religion in 1991.
Protestant denominations: There are a growing number of independent churches and many denominational groupings. The latter include the Christian and Missionary Alliance, Assemblies of God, Presbyterians, Cumberland Presbyterians, Mennonites, Four Square Gospel Church, Wesleyan Methodists, Lutherans, Brethren, Baptists and various missionary society churches.
History: Colombia achieved independence from Spain in 1819. There is still a strong Spanish cultural influence. Politically, Colombia has always polarised into its conservative and liberal elements. It is now one of the most violent nations in the world, having known at least a generation of Marxist insurgency, violent counter-measures by government, drug trafficking, kidnappings and endemic corruption.