Europresse (the French branch of Evangelical Press) held its annual preachers' course conference in Benin, West Africa, in February 2002. Students from both Benin and Togo attended.
Pastor Robert Strivens from England and I were welcomed at the airport by Eric and Paulin, leaders of the Grace Church in Cotonou, Benin.
Our hotel was quite run-down. Still, we were in Africa, and the smiling faces of the brethren made up for the lack of comfort!
Conference
A brother from Cotonou put his car at our disposal and we travelled about 100 miles north to Bohicon, where the conference was held in the compound of the local high school.
Julien Naka, who sells Europresse books in Benin, did a wonderful job in organising the practical side.
Nearly 30 students were present, plus a few men from the town. These few days were a spiritual feast, as several of the older students, and one or two newer ones, preached the gospel of grace to us all.
Many of these men face difficult situations back home and have specific challenges to face as they grow theologically. During the conference we had a couple of sessions where they asked questions or shared difficulties.
It was good to encourage them to think through particular issues with reference to the Word of God. Thinking biblically is of prime importance.
Hunger
Diplomas were presented to two students who had completed the first part of the course, though its real value lies not in diplomas but in God's Word impacting lives and preaching.
There was a contingent of students from central Togo. A pastor had come with them, though he was not a course student.
When I asked him why he came, he replied that he had detected a great difference in his colleagues' preaching since they started the course, and realised that he was missing something. He wanted to understand the gospel better so as to become more efficient in his ministry. Emmanuel has since joined the course.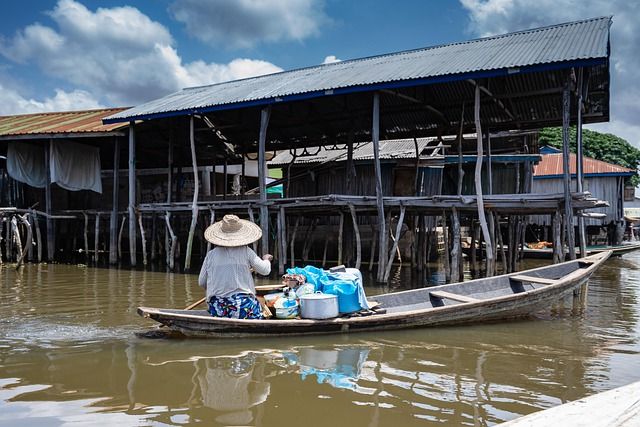 The conference finished on Sunday morning, when we all gathered with the local church and Paul N'Goran brought the Word.
Visiting churches
Paul N'Goran and I then set out along the 55-mile dirt track to visit the little church in Kétou.
Half way there our car developed a well-known noise, which told us that the exhaust pipe had parted company with us. We found a mechanic and left him with the exhaust pipe to repair.
We went on our way to Kétou, our vehicle sounding like a rally-car. With dust all over us, we looked like rally-drivers too!
Our time with the friends in Kétou was spent around the Word, first in a church service, where we both preached to a few people, and then in the home of the pastor, Julien Adjaho.
More problems
Next day, we were reunited with our exhaust pipe. It was quite a sight; there seemed to be more welding than original metal! Yet, after 6 hours, we were on the road again. After haggling (a social custom!), the whole thing had cost us $10!
We arrived at Bohicon where we picked up brother Julien and headed for Parakou, some 250 miles further north.
As we neared the town, the car developed another strange noise. We went to our lodgings for the night, too tired to bother.
Just before going to the service at the little local church next day, we changed the tyre responsible for the noise, which had developed a slow puncture.
From being quite large, the church in Parakou has now dwindled to a small number and is struggling. The preacher has left the area in order to find work, and those remaining try to 'keep the doors open'. This is why we wanted to encourage them in the gospel.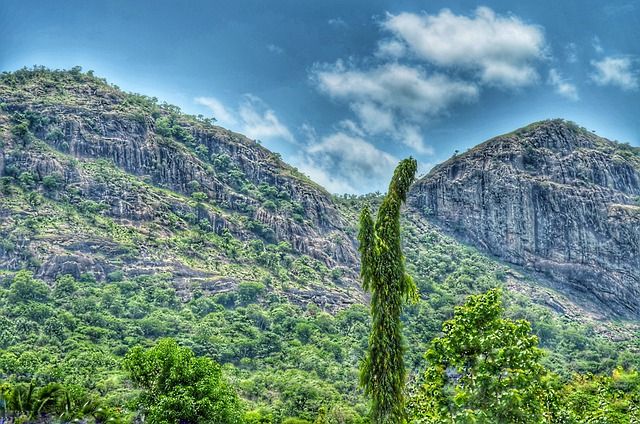 There were about 20-25 people in attendance and their joy at our coming was infectious. We had a meal afterwards with those who lead the church. We tried to strengthen them, exhorting them to be rooted in the sovereign grace of God in Christ, come what may.
Next day we visited the Benin state radio station where EP radio programmes have been broadcast each week for many years.
Police inspector
As we had another 500-mile round journey to face, we decided to give our poor car a rest and hire a bush taxi. This was providential as both the taxi and its driver were good.
On the way, we stopped in Kandi. The week before I left France for Benin, I had received a letter from a police inspector there saying that he had listened to the EP radio programme and wanted to know more.
So we called on him. He was surprised and delighted. We encouraged him to give diligent attention to the gospel.
Julien Naka has visited him again since and has put him in touch with one of our students, who is trying to plant a church in Kandi.
We arrived in Banikoara, after another 50 miles of dirt track, which coated us with a nice ochre colour. Pastor Martin Odoumbourou looks after the church there. He is also the manager of the local telephone exchange.
Paul and I preached in the evening to about 30 people. With power-cuts and other occurrences it was an interesting time! Our taxi driver, Ibrahim, came into the chapel and listened intently to the preaching.
Earlier in the day he had heard how Pastor Martin had forgiven one of his employees who had stolen a great deal of property, and had taken him on again. Ibrahim and the thief were from the same town and knew each other. We pray this man will think on what he has heard.
Sparks
Back to Parakou. One burst tyre later, we collected our first car and headed south. We remembered just out of town to check the radiator (there was a known leak) and found that it was only hanging on its flexible pipe. We needed a mechanic and welder.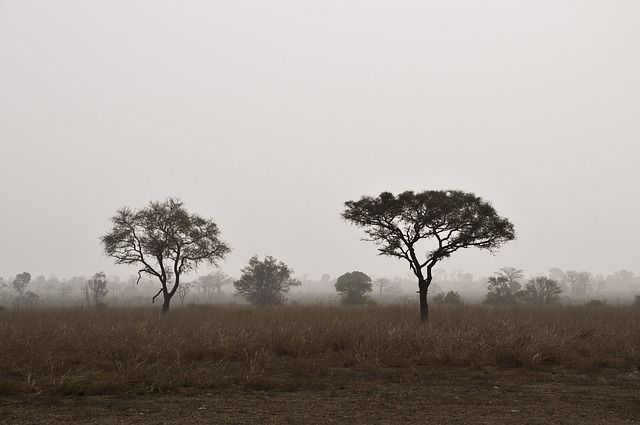 Two men on a bike stopped and said that they would take us to a garage. After a couple of hours it was fixed, but the fan would not start. We needed an electrician.
Then one walked by. He did not seem to be too competent and wanted to take things to pieces, which we refused.
He then poked around, testing wires. There was a big flash of sparks, and the fan started. We quickly got into the car and drove off.
It was the hottest part of the day but we had to go on. One tyre blew up and we put the spare on, and then tried in vain to get another one – for 250 miles!
Once in Bohicon, we went to the church where Pastor Aurélien preached to good effect. Then we found a new spare tyre and went to sleep!
Answered prayers
In Cotonou we were able to join the church in its new meeting place. For several years they met in a home, but in the last few weeks they had been able to rent a roomy place in a busy area. It was a joy to see the Lord's answer to their prayers.
We look forward to the day when the place will be full. Paul and I preached to a good number, after which I had to hurry to the airport to catch my plane.
Remember these African brethren we have left behind, who face the same gospel challenges as we do. Pray that the Word of God ministered by them will transform many lives.