The words 'Oh you of little faith' aptly described us four years ago when we first saw the tiny village of Red Mouth, in Mongolia.
We witnessed a meeting there to organise herders into a co-operative, so that they would have better buying and marketing leverage.
A left-wing government was in power and, interestingly, a political rally was scheduled at the same place, same time, same date! What developed was a shouting contest that lasted for hours.
What a pitiful place – this small community with no jobs, lots of poverty, and poor education. The little school met in two, stale, crowded gers. Twenty children and a teacher used up the oxygen pretty quickly.
Close family marriages were common and the condition of many children showed the results of that custom.
Drunk
The most discouraging problem was that many of the men were perpetually drunk, which led to almost constant fighting. It was abnormal for them to be sober for any length of time.
The women fermented and distilled a by-product of yoghurt into milk vodka. Can you imagine making liquor from nature's most perfect food? I never saw the local governor sober.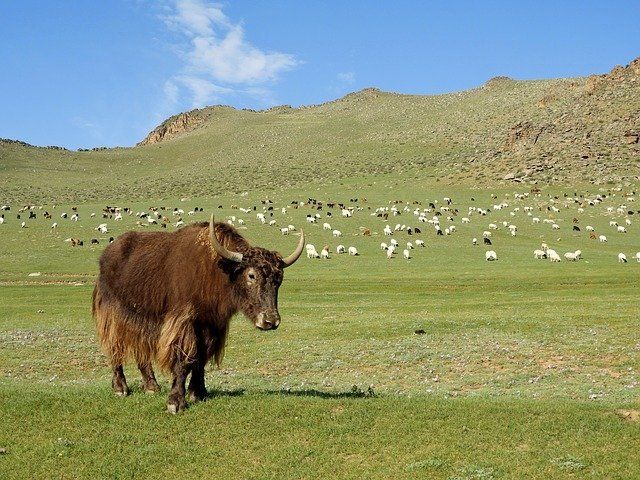 I must tell you, we held out little hope of ever seeing real change in this area. How could any positive change take place in this mess?
Somehow, against our better judgement, we got involved in this community through the county vet.
Transforming grace
Slowly, we helped the school move into a remodelled log building and later we helped the community build a dormitory for herder children who were unable to attend school.
We started preaching the message of Christ; through summer schools, building-crews, and the circuit teacher team.
Do you want to see for yourself the results of miraculous grace? Come to Red Mouth.
There is now a group of about twenty people who have been changed from the inside-out. The miracle of 'new birth' has transformed them from drunken, stumbling, fighting, hopeless 'animals' into caring community members.
Now, the same old communist governor is coming to Bible study. I never see him drinking – he even wants to quit smoking.
The doctor and her husband have become believers. Two young men have taken on leadership of the home group and one of them has had his young family re-united.
Our faith has been so broadened through our experience here that we shall not easily think in terms of 'hopelessness' again.
The plans for this village during summer 2002 are too exciting to capture with words. We plan to remodel a little building into a place where this group of believers can meet.
Remote areas
From this site our team evangelist Aggie will travel by horseback with young leaders from the village to spread gospel hope to remote herding sites.
As Aggie travels with these young men, he will be able to disciple them on the way.
Only the day before yesterday, we were visited by a group of four old men – leaders in their areas.
They have seen the transformation of Red Mouth and they are saying, 'Please come and bring this Jesus to our areas'. They come from some of the remotest places in Mongolia and now they are enquiring after Jesus Christ.
The buildings we erect here are in constant need of repair because the severe winter is hard on structures. However, the building God is doing here is lasting and eternal.
You now have brothers and sisters in this herding village on the opposite side of your world!