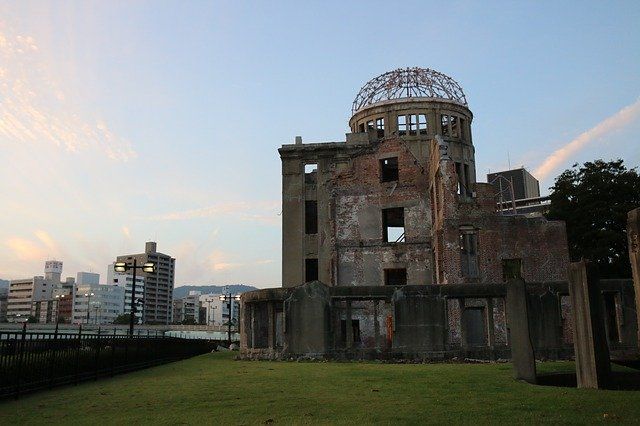 Like thousands of other British teenagers called to do National Service in the early 1950s, I first arrived in Japan on a troopship. We docked at Kure, a few kilometres up the coast from Hiroshima.
Since Japan opened its doors to foreigners in the mid-nineteenth century, Kure had become a major shipbuilding base. When ordinary Japanese citizens travelled through it, even the blinds of the steam trains had to be pulled down, because the port contained many secrets. Now it was open to us as a result of Japan's defeat.
We were members of the post-war peacekeeping force. Thrown together from island countries thousands of miles apart, Japanese civilians and British soldiers got to know each other well.
Eating raw fish, seaweed, raw eggs, fish stew, and other delicacies with chopsticks, became a new form of training for us. We found the Japanese to be real people, human beings just like ourselves.
One of our new Japanese Christian friends bemoaned the fact that hardly anyone knew about Jesus in Japan. She had come to faith in Christ after being deformed physically by the bombing. She had spent days and nights in the water at the edge of the river in Hiroshima.
Beautiful language
1962 brought a second taste of Japan for me. As a member of the relocated China Inland Mission (now OMF International), I was there for language study in Karuizawa, a town shaded by pine trees and overshadowed by a smouldering volcano.
We began learning over 2,000 characters of written Japanese. This beautiful language revealed areas so arcane that politeness is conveyed merely by altering the sentence endings to fit the person addressed. Japanese themselves say that keeping their elaborate courtesy code is like walking on eggs.
We stayed with a Christian family. They were grandparents who loved the book of Proverbs, as did many other Japanese Christians. Our many mistakes in the language fed a great sense of humour.
The grandmother, partially blind, could hardly stop laughing sometimes as she washed up. Such innocent registering of other people's mistakes, and their evident joy, sprang from belonging to Jesus Christ.
Contrast their Shinto/Buddhist neighbours. They rose early in the morning for devotions before the family altar, conducted with deep-throated incantations. At the local crematorium another family collected the remains of their son, a talented student at the local senior high school. He had been found dead on the hillside, with a suicide note to the family. He felt there was no meaning in life.
Tiny churches
Two years of full-time language study found us up in the northern-most island of Hokkaido. Nearly 100 years earlier this had been the scene of a work of God among young students through Reformed missionaries from America.
Now, in spite of the activities of various missions, evangelism was finding little response among the people. In our coal-mining town of about 80,000 people there were just four or five genuine believers. No other Evangelical group was there at that time.
One of these believers was a young lady who was deformed and whose illness caused her many heartaches. Nonetheless, she also had the joy of Christ.
Since those days, we hear that tiny churches have been built in those northern areas. Places where there were just one or two believers have seen several more added to the congregations.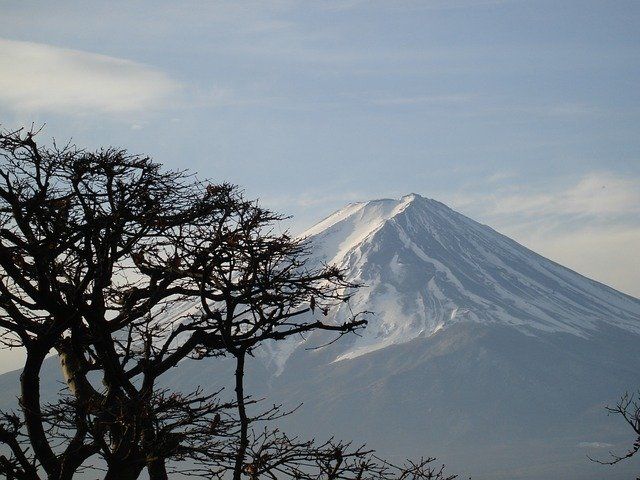 Pressure
In the 1970s we returned to work alongside the Reformed Church of Japan. Led by Japanese, it had 7,000 believers and 80 ministers, mostly on the island of Honshu. The welcome we received led to the privilege of standing alongside them in a tough work.
The ministers had small incomes – in a money conscious society – but a large spirit. The loving fellowship they showed us, when we had to return home because of my wife's health, was fragrant. One of them quoted Psalm 126: 'Those who sow in tears will reap with joy'.
Just recently a letter arrived. Five pages of Japanese! When the writer first met my wife in north Japan she had just professed faith and been baptised at the age of 20. Her letter told how it had later been arranged for her to marry a non-Christian farmer.
She had had to move into her husband's family home which contained shrines for dead ancestors. Her parents-in-law put pressure on her to worship in front of the idols. She refused. Spending time reading the Word of God became virtually impossible, and she found it hard to pray.
Then her father-in-law died and the pressure stopped. 'I became free again, and prayed earnestly, longing to be close to the Lord. At last I went to church again. My singing was mixed with tears; now tears are mixed with joy'. The time-scale for these events has been thirty-four years.