Area: 35,920 square miles. Roughly oval-shaped area, longest dimensions being 328 miles east/west and 166 miles north/south.
Bordering countries: Slovakia, Ukraine, Romania, Serbia, Croatia, Slovenia, Austria.
Geography: Landlocked, yet in a strategic location between Western Europe and the Balkans, and between Ukraine and the Mediterranean. The River Danube runs from north to south and divides Hungary into the east, with rolling plains, and west, with more mountains. In the west is Lake Balaton, the largest freshwater lake in central Europe.
Economy: The richest resource is fertile soil. There are small reserves of bauxite, coal and natural gas. A heavy industrial manufacturing base was developed by the Communist regime. Exports include machinery and transport equipment, agricultural and food products. Hungary's economy is well on its way to converting from a state-controlled to a free market economy.
Population: 10.2 million. A third of all Hungarians live abroad, especially in Romania. There are many refugees from the former Yugoslavia in Hungary.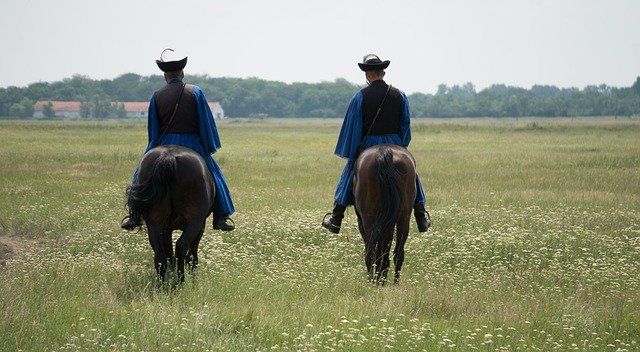 Capital: Budapest (2 million).
Urbanisation: 62%.
Ethnic groups: Hungarian (Magyar) 90%, Gypsy 4%, German 2%, Serb 2%, others 2%.
Life expectancy: 71 years.
Languages: Hungarian 98%, other 2%.
Literacy: 99%.
Religions: Roman Catholic 67.5%, Protestant 25%, secular, cults and other 7.5% (including a Jewish community of over 100,000).
Protestant denominations: Hungarian Calvinist Reformed, Hungarian Evangelical Lutheran, Baptist, Nazarene, various Pentecostal, Methodist, Brethren. About one fifth of Protestants profess to be Evangelical.
History: Hungary lost over half its historic land area at the disintegration of the Austro-Hungarian Empire in 1918. This left large Hungarian minorities in the nations around. After the Second World War, Hungary was occupied by the Russians, who firmly crushed an uprising in 1956. Since the collapse of Communism in 1989, Hungary has led the way in democratisation and privatisation amongst the countries of the former Eastern bloc. Hungary has a rich cultural life.