Perched on the side of a mountain, the Biblical Seminary of Colombia is afforded a magnificent view of the city of Medellín. The population of the city and its environs has reached three million people. At some 4000 feet above sea level, and quite near the equator, the climate is a balmy springtime all the year round. The vegetation is lush, abounding in flowers. The campus of the seminary provides quietness and peace. The city is a place of immense beauty, bustling with people of unusual business acumen. Unfortunately, it has also become the context of widespread violence.
Persecution
The seminary was founded in 1944. As Evangelicals first grew in numbers in Colombia, they faced a fierce backlash from Roman Catholics. Between 1948 and 1958, a time of civil war in the country between Conservatives and Liberals, Protestants were categorised as 'Liberals' by fanatical Catholics, who took advantage of the political confusion to persecute them.
For example, between 1948 and 1953, over eighty Evangelical churches were destroyed, damaged, or confiscated; over one hundred Evangelical schools closed; and over fifty people killed, all as a direct result of religious persecution. In spite of this suffering (and because of their steadfast testimony) Evangelicals grew in number and the church was purified.
New constitution
Over the next thirty years the climate became less hostile. This became apparent when the constitution was rewritten in 1990. Among seventy delegates elected to carry out this daunting task were two Evangelicals, of whom one, Jaime Ortiz, happened to be the Rector of the Biblical Seminary.
Eminently suited to integrate theology and law, he became a valued member of the Constitutional Assembly and was voted to head the First Commission. This had the important duty of writing the Preamble and setting down the basic philosophical presuppositions of the new constitution. The Evangelicals were, for the first time, accorded legitimate status and put on an equal standing with Roman Catholics.
Civil war
Since then it has been anything but plain sailing for the churches. The nation has been plagued by continuing civil war between leftist guerrilla groups and the government. 35,000 people have been killed in the last decade alone. In addition, paramilitary civil defence forces are hired to protect large landowners from extortion and kidnapping. The paramilitaries kill any they feel are friendly to the insurgent groups.
These days, nearly every news programme opens with the scene of a funeral service and an announcement of people who have been killed. Recently, it was reported on national television that guerrillas are demanding that Evangelical churches should no longer receive tithes from their members or carry on worship services. They are also demanding that all foreign missionaries leave Colombia immediately. This last threat, if carried out, would directly affect the seminary, since over half of our faculty are expatriates.
Theological Training
Although it was reckoned that in 1993 Colombian Evangelical churches had 359,000 members and a total constituency of 991,000, the vast majority of these are of Arminian theological persuasion and Pentecostal in ethos. Also, it has been estimated that most of the 5000 congregations in Colombia are led by pastors or laymen who have never received formal training of any kind.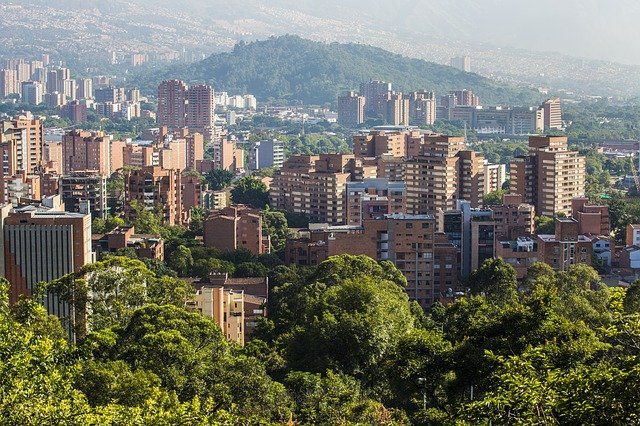 The Biblical Seminary in Medellín is seeking to meet the immense need for theological training of pastors and preachers. At present we have eighty-five students at the undergraduate level and seven at the master's programme, coming from almost thirty denominations.
The seminary exploits several other avenues of ministry. It supervises a lay institute that offers classes on Saturday morning, serving about 150 students. In the Medellín state penitentiary, Bellavista, thirty-one Christian inmates are enrolled in a Bible Institute, supervised by the faculty of the seminary and taught by students and local pastors.
Several years ago, the seminary participated in the founding of a continuing education programme for pastors. During the year about ten courses are offered by this programme in Medellín as well as in other cities.
Missions
In 1990, the seminary developed a Department of Missions. Colombia has almost eighty indigenous communities, each with its own language. Most of them are small in number. Forty have less than a thousand people each, and are probably on the way to extinction.
In the mid nineties, Liliana Bustos, a student in this Department, led a mission to the north-eastern corner of the country, spending a week with an indigenous community. The trip provided practical experience for the students and encouragement to a local self-supporting Colombian missionary, who had founded a small church.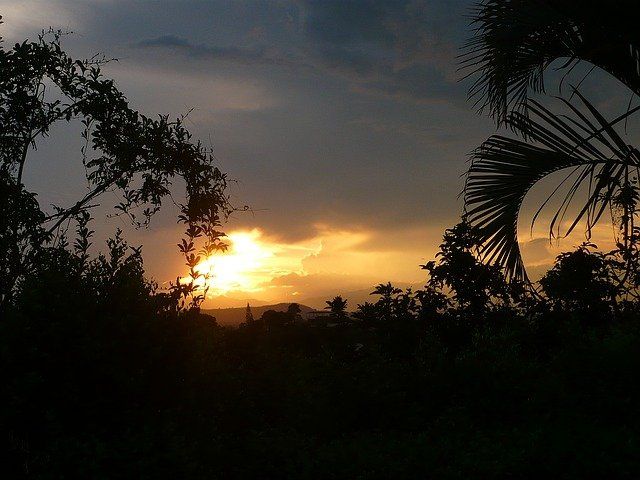 Increasingly, Colombian Evangelicals are awakening to their responsibility to carry the gospel to such peoples. This task is greatly hampered by the remoteness of the villages, the complexity of the languages, and the ubiquitous presence of the guerrillas, who resist the Evangelical presence and try to recruit native peoples for their own cause.
Unprecedented opportunities
As never before, Colombian Evangelicals face tremendous difficulties, yet also have unprecedented opportunities. They were born in an atmosphere of religious hostility and persecution. They have grown in numbers. More and more are taking advantage of new educational opportunities and entering positions of influence. Churches are growing in every city and level of society.
However, at the present time, Colombians still face a situation of tragedy and chaos. Our students will be taking on leadership in a country where all that can possibly do so are trying to emigrate. Hopelessness is the common mood.
Join us in prayer for God's renewing and strengthening work in faculty, students and churches, as we seek together to preach Christ in what is being called the most violent country in the world.