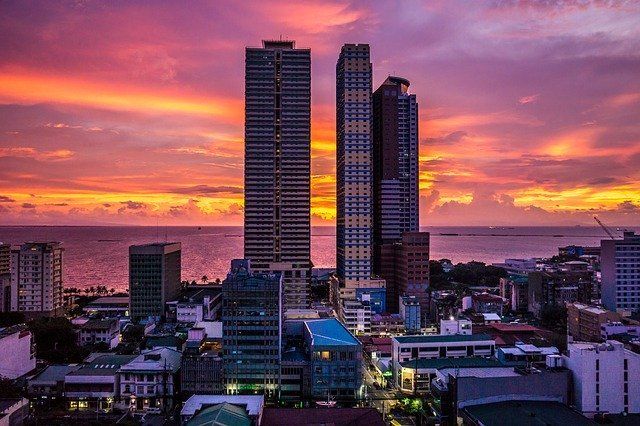 Area: 115,800 square miles.
Geography: 7,100 islands (700 inhabited), stretching 1,120 miles; with Luzon, Mindanao and nine others each having over 1,000 square miles. Typhoons are frequent. There are about twenty active volcanoes. Mt Pinatubo erupted violently in 1991. A rich diversity of wildlife exists, with rainforests and 9,000 varieties of flowering plants. Half the plant and animal species are unique to the Philippines.
Population: 70 million. 10 million in the capital (and chief port) Manila.
Life expectancy: men 63, women 67 years.
Cities: Manila, Quezon City, Cebu, Iloilo. Urbanisation – 41%.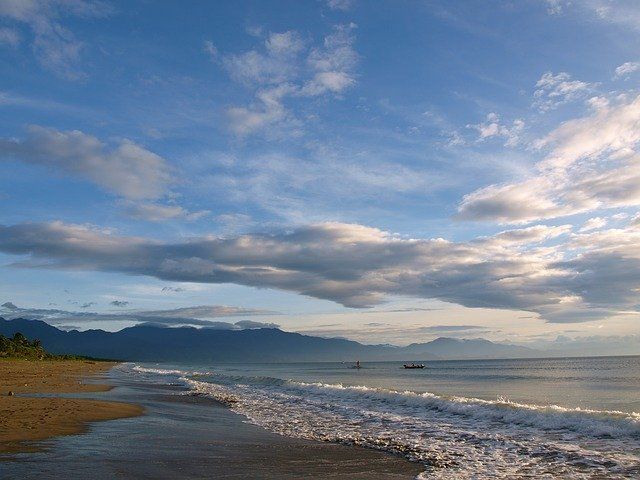 Ethnic groups: Filipino 95% (Tagalog; Cebuano; Ilocano; Hiligaynon; Waray; Tribal peoples); mixed race (Filipino, Spanish, American, Chinese) 3.5%; Chinese 1.3%; others 0.2%.
Languages: Tagalog and English (both official); many others, including Spanish, Cebuano and Ilocano. Literacy – 90%.
Economy: Just over one quarter of the land is arable. There are rich mineral deposits and large forests, although forest clearance is affecting many tribes. Exports include copra (world's largest producer), coconut oil, sugar, clothing, metal ores, fruit, timber and electronics.
High population growth, corruption, political unrest, natural disasters and guerrilla wars have exacerbated poverty and unemployment. There are large urban slums, with many 'pavement dwellers'.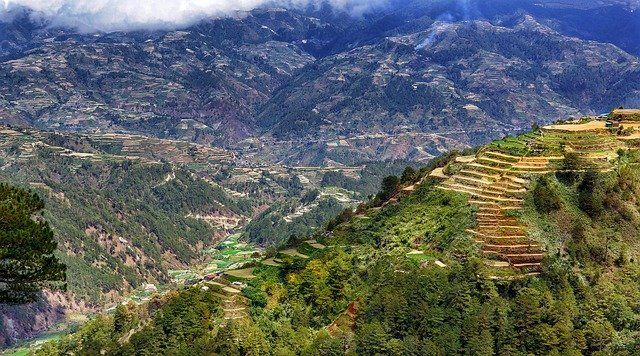 Religion: Roman Catholic 84% declining; Muslim 4% (mostly on Mindanao); Protestant 8% and growing; Seventh Day Adventists, Jehovah's Witnesses and Mormons 2%; others, including animist 2%. Animism is widely practised among all the groups.
Protestant denominations: Various Methodist, Pentecostal and Baptist Churches; United Church of Christ; Mission Churches, and over two hundred other denominations. About two-thirds (3.5 million) of the Protestants are professing evangelicals, and over half of these (2 million) are Pentecostal or Charismatic.