Rowley Manor in Yorkshire is an idyllic venue for a wedding reception. Approached along a tree-lined glade, its spacious rooms and sweeping lawns, surrounded by peaceful pastureland, convey an air of tranquility. But it was not always so. If we were to travel back in time some three hundred and fifty years, a picture far different would greet us. The vicarage, built where Rowley Manor now stands, was astir with activity. And not only there but throughout the village of Rowley we would discover scenes of frantic bustle as family after family gathered together all the possessions they could carry in preparation for a journey — a journey fraught with dangers and uncertainties that would take them away from their familiar Yorkshire countryside to far-off New England.
When Ezekiel Rogers first began his ministry at the Rowley parish church of St Peter in 1616, he discovered a people living out their days in ignorance of the God who made them. Governed by superstitions and the fear of death, they listened with astonishment to the message proclaimed to them by their young parson — only twenty-six years of age. The son of Richard Rogers of Wethersfield, and cousin of the well-known John Rogers of Dedham in Essex, Ezekiel had early shown a degree of ability which encouraged his father to secure him a place at Cambridge at the age of thirteen. Graduating six years later, the young man gained maturity as he spent some years as chaplain to one of the noble families of the day. During this period he began to display a notable gift both in public prayer and in preaching, and soon received an appointment in rural Yorkshire.
Astonishment among Rogers' hearers quickly gave place to concern, as the people were profoundly affected by the words of this preacher who urged on them the necessity of heart contrition for sin and conversion to God. But Ezekiel Rogers had not been long at Rowley before the realization began to grow upon him that he himself was yet a stranger to those very experiences which he so eloquently pressed upon his parishioners. What should he do? To whom could he go? He knew of no one locally who would be able to help him. His anxiety deepened and he trembled as he thought of the final end of the hypocrite.
Then his mind turned to his cousin John Rogers in Essex. Described as 'one of the most awakening preachers of the age', his cousin's ministry was attracting hearers from a wide area around Dedham. Gladly Ezekiel travelled the two hundred miles on horseback along ill-made and dangerous roads in order to resolve his spiritual crisis. He had hoped to see his cousin in private, but on arriving in Dedham he discovered a service in progress and decided he must join the congregation. As he listened to his cousin preaching, the Spirit of God applied the words to Ezekiel's troubled heart. Light and peace flooded his mind. Now he had no need to seek out his cousin's help. All his problems were resolved for at last he knew of a certainty that he too had entered the kingdom of heaven through repentance and faith.
Returning to Rowley with a glad heart, Rogers began his ministry at St Peter once more. But though the words might have been the same, now they were accompanied by a power and effectiveness he had never known before. Men and women were moved and converted through his ministry. News of the remarkable events in Rowley spread throughout the area, and the people began to stream into the village to hear the message preached in the parish church.
For twenty years Ezekiel Rogers conducted an effective ministry in Rowley, and far beyond. The Archbishop of York, sympathetic to the message he preached, allowed him to conduct monthly 'lectures' in different parts of the county. These lectures, which were in reality preaching services, brought the light of the Word of God to areas around Rowley which had never before been touched by the gospel. But they also stirred up opposition against Rogers. In addition, the use of Archbishop Laud's new prayer book was shortly to become compulsory in all parish churches, and anyone who refused to use it was to be victimized and silenced. The kindly archbishop had died by this time, and in 1636, with none to support him, Rogers was ordered to conform or relinquish his living. For him the choice was clear.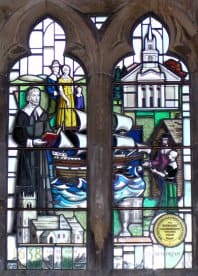 Deprived of their preacher, the people of Rowley were bewildered and distressed. Unable to minister, there seemed no alternative to Ezekiel Rogers but to leave his homeland and emigrate to New England in search of liberty to worship in accordance with his understanding of God's Word. When his people heard that their pastor, with his wife Joan and their family, planned to emigrate, the entire village decided that rather than lose the message that meant more than life to them, they would accompany him. So it was that one morning in 1638 all the people of Rowley were to be seen piling their belongings into waggons, leaving their quiet homes and farms, and making their way into Hull, where they would board a vessel bound for the New World, never to return.
A hazardous voyage in a cramped merchant ship named The John followed for the Yorkshire congregation. Families with lively children and even newborn babies endured the privations of the voyage for more than three months until at last the ship cast anchor in Massachusetts Bay. Travelling north, the Rowley villagers were allocated land which they could cultivate and form into a settlement; and what better name could they give to their new town than Rowley? Here amid all the hardships and dangers from disease, failed crops and marauding Indians, Ezekiel Rogers ministered to his people, with encouragement and spiritual challenge. As in Rowley, Yorkshire, his ministry was owned by God and soon many were clamouring to hear him preach. So perceptive was he of the needs and condition of his ever-increasing congregation that his hearers would suspect that someone had been informing their pastor of their inmost thoughts and secret sins.
Never a strong man, Rogers suffered frequent ill-health throughout life. The nervous energy expended in preaching would often exhaust him. Distrustful of the medics of his day, he took up the study of medicine himself, and often advised his people, not only on the concerns of their souls but also on coping with their common ailments. Known as a peacemaker, Rogers would find himself sought out by the settlers of New England with their seemingly irreconcilable differences, and frequently he would resolve the problems.
For a further twenty-two years Ezekiel Rogers ministered in the second Rowley. But the last years of his life were hard indeed. First came the death of his faithful wife Joan, who had shared with him all the hazards of his chosen course. Shortly after their mother's death each of his children died one by one, until he alone was left, bereaved of all domestic comfort. Feeling the need of love and companionship, Rogers remarried. But his new bride, a younger woman, died shortly afterwards, together with the infant she had lately borne him.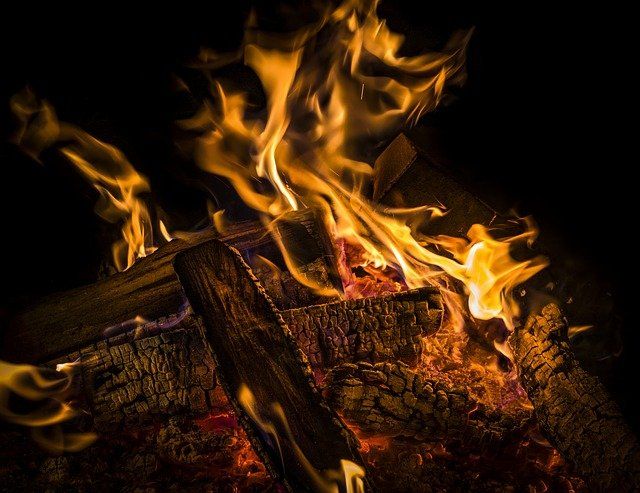 A third marriage too began in adversity, for the very night after the wedding his home caught fire and was totally destroyed, together with all his furniture, clothes, and most grievously of all, the considerable library which he had brought with him from Rowley in Yorkshire. And as if these afflictions were not enough, a fall from his horse so dislocated his right arm that it became paralysed, forcing Rogers to learn to write with his left hand.
But in all his distresses Ezekiel Rogers experienced inner consolations from God, and was marked by a cheerful spirit. Approaching his seventieth year, asthmatic and far from well, he looked with anticipation to the joys of heaven. Writing to a friend with his left hand, he expressed his hopes in these words.
'I am hastening home, and grow very asthmatical and short-breathed. O, good brother, I thank God I am near home, and you too are not far. O the weight of glory that is ready waiting for us, God's poor exiles! We will sit next to the martyrs and confessors. O, the embraces wherewith Christ will embrace us! Cheer up your spirits in the thoughts thereof, and let us be zealous for our God and for Christ and make a conclusion. Now the Lord bring us well through our poor pilgrimage.'
And so in 1660, at the age of seventy, 'God's poor exile' finished his pilgrimage and was welcomed home to join those noble men and women of faith who had gone before