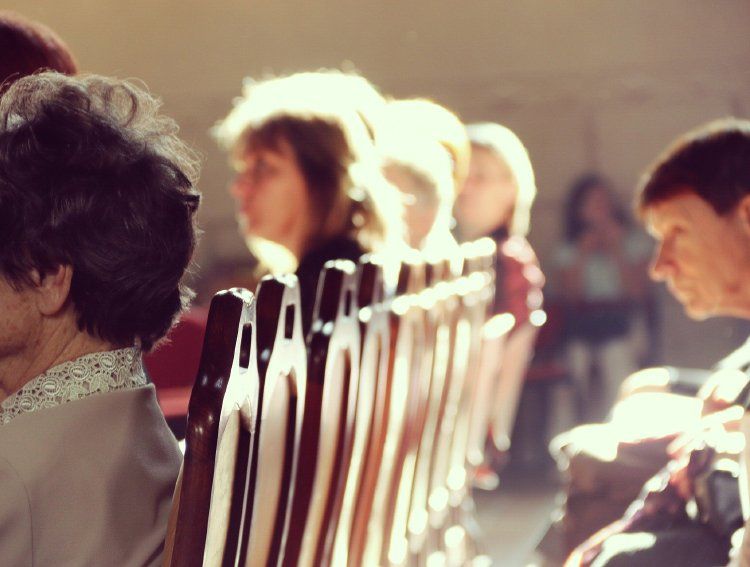 Last month we began to consider our responsibility to 'teach the faith' to our children and, in this concluding article of the series, we look further at this matter.
It must be recognised that parents cannot give their children faith. We have already referred to Eli's sons and the way they grew up to shame their father. Samuel must surely have taken care to avoid the mistake of Eli, yet in 1 Samuel 8:1-5 we see that his sons also failed to follow in their father's footsteps.
However, Samuel is not rebuked as Eli was, and he was probably faithful as a parent in spite of his sons' behaviour. But he could not make his sons follow the ways of God, and neither can we.
Pressure is wrong
Although we would love to do so, we cannot give our children faith. They have hearts, minds and wills of their own. So while we must pray for them and teach them, we must ultimately leave them in the hands of God.
This means that we must not put pressure on our children to make them respond to the gospel. It is easy to do this, and from the highest motives, but it would be wrong and we need to be very careful at this point.
A profession of faith just to please Mummy and Daddy can only bring spiritual trouble later on. At certain times children can be made to say almost anything their parents want them to. Our concern for their souls must not be allowed to outrun spiritual wisdom.
This is not to say that we should be unfeeling or indifferent to their souls' needs; we should make clear to them that the gospel requires a response from all who hear it. It is simply that we must do this wisely, sensitively, and in dependence upon the Holy Spirit.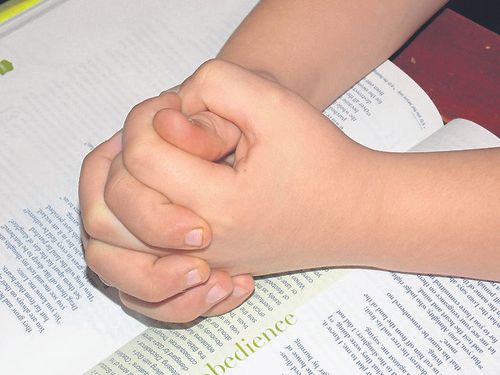 This leads to another important consideration: we must not underestimate children's capabilities, or the power of God's Spirit. It is amazing how much of a sermon even small children can take in if they put their minds to it.
Through the enlightening of the Spirit, the basic truths of the gospel can be understood, and believed with saving effect, by a child of pre-school age. We do well to exercise wise caution, but we must also beware of unbelief.
Family worship
How, in practice, do we teach children the things of God? One of the main ways is daily family worship. By this we mean a time when the whole family gets together to worship God.
This is more than saying prayers with the children when they go to bed. It does not need to be too long; five to ten minutes is sufficient when children are small. There should be a reading of Scripture, some explanation of the passage or questions about it, and prayer.
A hymn could also be sung. There is no rigid formula set down in Scripture for family worship, but all would agree that it should include Bible reading and prayer.
Here again there is a danger to guard against. This arises from the need to use simple language in prayer and make family worship suitable for young children. The danger is that instead of worshipping, we may rather 'teach worship'.
The focus of worship is God, and although simple language must be used, our eyes must always be on Christ, the express image of God, not on the children. It is the family coming to God in worship, not the parents teaching the children the elements of worship.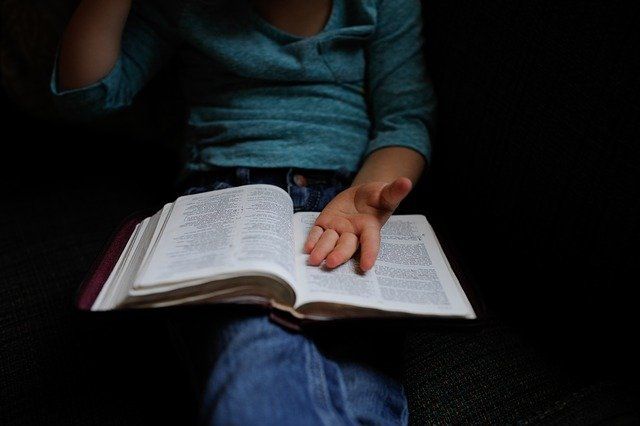 This distinction may be difficult to see, and may seem to conflict with our stated aim of teaching children. But it is a vital principle that children should learn to approach God in the attitude and atmosphere of worship (those who lead Sunday schools would also do well to reflect upon this truth).
Priority
Family worship should have top priority in the life of the Christian family. It is the most important part of the whole day. The writer would go so far as to say that, if necessary, it should take priority over the personal devotions of family members.
Every day each Christian family should worship God together – and remember that this applies before children arrive, and after they have left home!
Family worship should be led by the head of the home, the father, except when he is absent, or in single-parent homes. One gets the feeling that some people think Christianity is only for women. Could that be because mother has always prayed with the children and read the Bible to them?
Fathers should lead family worship whenever possible, even though that may mean problems if he leaves early for work or is on shift-work. Even if the time has to be varied each week, as far as possible, family worship should take place when father is at home.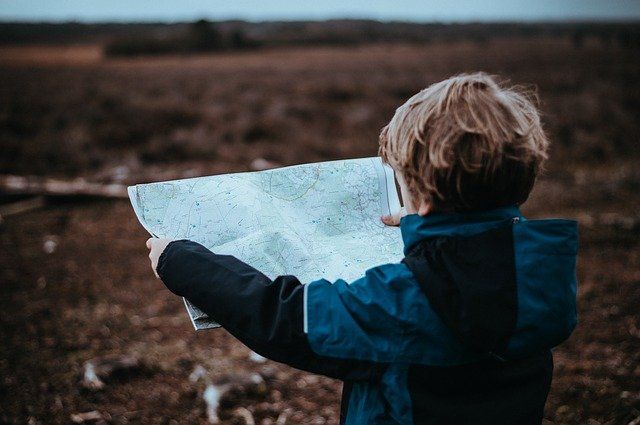 To say that he should lead, however, does not mean that no one else may take part. As the children get older, perhaps all may take some part.
Normal
There is a side-benefit of daily family worship which ought not to be overlooked. From their earliest days, children will begin to learn that when we worship God we must be quiet and give attention to what is being said. This training in the home will help them learn to sit quietly through the church services and in Sunday school.
Children can also be taught as the occasion arises. In Deuteronomy 6:6-7 we read: 'these words which I command you this day shall be in your heart; you shall teach them diligently to your children, and shall talk of them when you sit in your house, when you walk by the way, when you lie down, and when you rise up'.
In the Christian home, spiritual things should be a normal topic of conversation. If conversation turns to spiritual things, the opportunity to teach should be taken. When children ask questions (see Deuteronomy 6:20) we should be ready to answer them. Indeed, the family provides another context in which we should 'be ready always to give a defence [or answer] … to everyone who asks you a reason for the hope that is in you' (1 Peter 3:15).
Catechising
'Catechising' is an activity which fell into disuse but has recently enjoyed something of a come-back. This is a method of teaching by question and answer. Although the classic catechisms are rather archaic, it is possible to buy catechisms which have been produced in the last few years.
The children learn both the question and the answer on each topic by heart. When any of the questions is put to them, they then know the answer to give. The main objection to this method is that children may learn the catechism 'parrot fashion' without understanding what it means.
However, if parents use a catechism as a basis, and are careful to explain the answers; if they look up the Scripture references and ask supplementary questions to make sure, as far as possible, that the children understand the meaning; then catechising can be of great value.
It ensures that the great truths of the Bible are securely lodged in the child's mind. Moreover, the parents themselves will find they benefit.
Reading
There are various ways in which parents can teach the Bible to their children. In addition to reading from the Bible itself, there are illustrated books of Bible stories which can be read to children when they are younger.
However, we must be careful to choose books which do not distort or over-elaborate what the Bible actually says. What is needed is a book that puts the Scripture in simple language and perhaps explains it, but does not add to it.
Some Christians lay a great emphasis on memorising Scripture, and it is a good thing to fix key verses into the minds of children.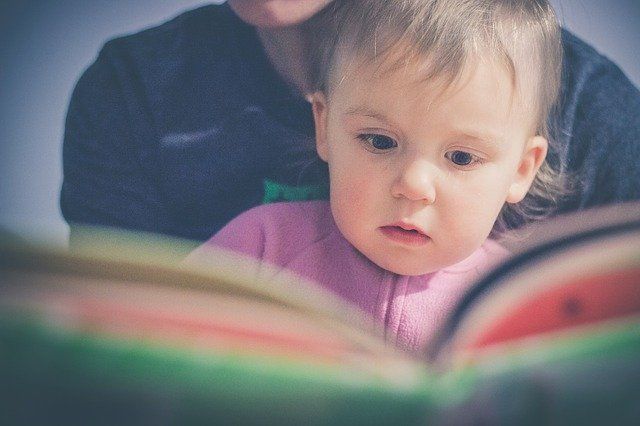 We ought not to restrict the books the children read to Bible story books. There are other books which present doctrine simply, and this is important. There are missionary books and biographies written specially for children to read for themselves. They should be given a varied diet (though opinions will differ about the value of Christian fiction for children).
Atmosphere
Finally, we return to a point raised in an earlier article when we considered 'discipline', namely, the atmosphere of the home. The children will instinctively pick up the attitudes that their parents have adopted.
What is our attitude to going to church? How do we speak about it, and in what tone of voice? Do the children gain the impression from us that it is a living, joyful experience to meet with God's people in worship on the Lord's Day?
Our real attitudes to God's Word, to prayer, to other Christians, and to God himself, will come out unconsciously. This may only be in little ways, but it will create the atmosphere in which the children live and in which we teach them.
To create a fruitful and pleasant garden takes not only hard work but the right climate. Both are also necessary if we are to instruct our children properly in the things of God.