It was Saturday and I was sitting in the jam-packed chapel at the children's private school (nominally Catholic, with over twelve hundred students) with at least three hundred and fifty other parents, the vast majority of whom are well-educated members of the Marseille bourgeoisie. M. José B., the school's concerned and devoted headmaster, had organized a symposium for us to hear the wisdom and warnings of a panel of three experts on the encroaching problem of drug consumption among the students.
Their three-part exposé covered a number of legal and technical issues of which many in the audience, perhaps most, were ignorant. It included a brief explanation of the different types of circulating drugs and their effects. It also included some practical advice to help the obviously concerned parents detect the presence of drugs among their ostensibly well-bred progeny.
One of the panel experts, a Parisian writer and specialist on youth problems, rightly suggested that most young people take drugs partly under the influence of peer pressure, but also in search of a 'paradise', albeit an artificial one, to escape what they consider a hostile home environment often characterized by lack of love.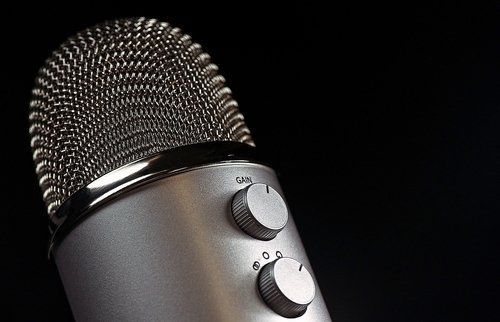 A little more than halfway into the two-hour meeting the floor was opened up to the parents to ask questions or offer comments. I prayed silently asking the Lord, if it were his will, that I could speak a word on his behalf for his gospel. Rarely would one have an opportunity to address such a large, concerned crowd. I was quite nervous; any audience of well-educated French is overwhelmingly humanist. There is woefully little left of even the vague Roman Catholic tradition on which the school was founded. So I confess that I was not particularly eager to 'preach' in such an atmosphere and invite ridicule. That is why I 'threw out a fleece' beforehand, deciding before the Lord that I would only speak if a specifically-worded question arose concerning the youths' motivation for taking drugs. Five minutes later my prayer was answered and I had my providential cue in the form of one woman's precisely stated inquiry. It was quite uncanny!
Nervous but convicted, I signalled for the portable microphone which was circulating, stood up and shared a brief testimony about my middle-class, Roman Catholic background – similar to theirs – and the spiritual emptiness, indeed the metaphysical anguish I had once tried to stifle with the use of hallucinogenic drugs. I was delivered, I explained, by him who offers real peace to his followers: 'Peace I leave with you; my peace I give you. I do not give as the world gives' (John 14:27). Thus I concluded quoting the Lord's promise and suggesting that much of the problem might be due to an absence of spiritual peace in the hearts of the sensitive youth.
To my amazement the chapel erupted in applause! Truly the Lord's words can be powerful and effective even in a potentially hostile environment. And even the most biblical truths can seem revolutionary to some who have perhaps never really considered them. The meeting ended half an hour later. As we shuffled out through the door, a thirty-five-year-old man in a black soutane (cassock) – the school's chaplain as it turned out – thanked me for my intervention.
But his apparent approval, like that of the applauding parents, is to be taken circumspectly. To say there's still a great deal of ignorance and suspicion of our Reformed evangelical perspective on the part of most French is a great understatement.
However, two days after the drug symposium at the chapel, the headmaster phoned to ask if I would be available to address the high school students. It seems the Lord has opened a door there after all and the 'hound of heaven' may well be on the trail.
Marc Mailloux
Marseille, France