Music is a powerful medium of communication. Today, the church is bombarded with all sorts of sights and sounds under the name of 'Christian contemporary music'. Advocates of 'pop-idiom' evangelism claim that their music and songs can help propagate the gospel.
But are these claims true? The Christian church needs proper guidelines, standards or criteria for choosing biblical and God-honouring music and songs.
The Scriptures are our ultimate standard and guide on this matter, as on all others. Ephesians 5:19-20, for example, provides biblical criteria for a proper selection of 'psalms, hymns and spiritual songs' that are honouring, glorifying and pleasing to God.
The theology of worship
An individual's attitude in worship is determined by his theology and concept of God. If he recognises the attributes of God – that he is an almighty and sovereign Creator, holy, just and righteous (Revelation 4:8; 5:4; Deuteronomy 32:4) – he will approach God with reverence and fear.
If, however, his knowledge of God is shallow and deficient, this will be reflected in the manner in which he worships. His choice of music will be self-centred, frivolous, superficial and even worldly.
A worship service should be characterised by reverence, sincerity, humility and dignity. Congregational singing should always be an expression of our worship, adoration and praise.
There should be a restful meditative atmosphere, where people can hear the Word of God and sing his praise without distraction.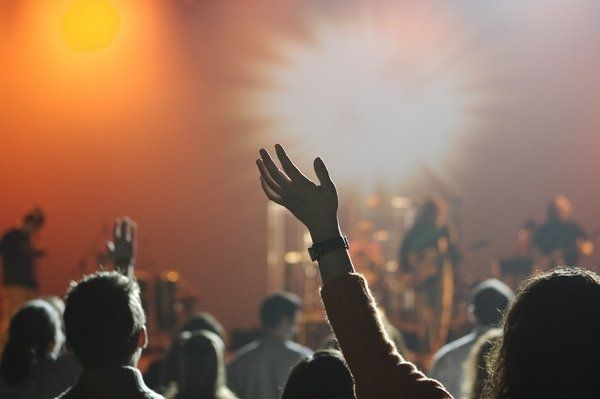 Decently and in order
The New Testament gives no definitive instructions as to the proper format of worship. But there are general principles that can be gleaned from different portions of Scripture.
Firstly, Paul exhorts that all things should be done decently and in order (1 Corinthians 14:40). This provides a good guide in the choice of music for worship.
Disorderly, chaotic and outlandish tunes, loud and jarring instruments, go against orderliness and should be rejected.
Secondly, Jesus told the Samaritan woman to worship God in spirit and in truth (John 4:24). Hence, praise and worship must be a sincere, spiritual, personal and intelligent activity.
The mind, heart and will of the worshipper are to blend together in expressing praise, love, gratitude and obedience.
Worship must be 'in truth' as opposed to falsehood, and 'in spirit' as opposed to sensual or physical. Whatever assistance we may derive from music or instruments, these things cannot of themselves constitute a spiritual act of worship.
They should not be accorded such significance that they eclipse or interfere with worship.
Biblical worship
Dr Peter Masters writes: 'Musical aids must never be allowed to draw the minds of the worshippers away from the Lord … in these days so many people are speaking of worshipping through outward physical senses; they want to express worship by instrumental dexterity and dance.
'When we are engaged in direct worship as in our Sunday services and private devotions, all purely human activities must desist except those that are simply assisting in direct spiritual worship.
'A melody, which is appropriate to the sentiments of a hymn, will often help powerfully to prepare us to realise that we are meant to be a rejoicing and victorious people. Solemn music may equally affect us and help us to sorrow over sin, examine our hearts and dedicate ourselves afresh to God' (Pop Idiom Music, Sword & Trowel Publications 1983, p.6).
So, instruments are to be used sparingly in worship and not for showmanship and entertainment. In some churches with synthesisers and drums, the music drowns the voice of praise altogether.
Thirdly, we were told to 'worship the Lord in the beauty of holiness' (1 Chronicles 16:29) – holiness, because the person we worship is the thrice-holy Jehovah, and that requires propriety and decorum from his subjects in public worship.
Thus, loud, lilting, jarring and syncopated music that encourages a flippant and irreverent attitude is inconsistent with the principle of beauty and holiness in worship and ought to be discarded.
Christian contemporary music
There is a proper place for new edifying songs and hymns that are composed with theologically sound lyrics and suitable tunes. But the majority of new songs and tunes that are emerging are far from edifying.
Calvin Johannson comments: 'The music of the world supports the repudiation of biblical standards by using combinations of sounds which are violent, mind-numbing, vulgar, rebellious… undisciplined and chaotic …
'If listeners do not hear these things, it is because it has dulled their aesthetic sensibilities … In some of this music, violence and the call to violence have become acceptable. It is not acceptable to me.'
There should be no compromise and accommodation with worldly music, even if it is so-called 'gospel music' like songs by Amy Grant, Sandy Patti or Cliff Richard.
Some may have started well but the allure of the world's popularity has led them to a deadly compromise.
Pragmatic
The church should not adopt a utilitarian or pragmatic approach in the name of sharing the gospel. The means have to be right and acceptable before God, and the end does not justify the means.
Johannson adds: 'The centuries-long trend towards the enthronement of self has done much to invalidate our worship… We cannot set ourselves as gods and expect to worship God'.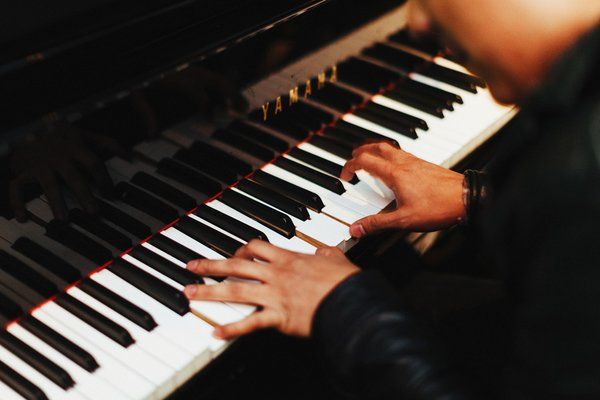 Many young believers are mesmerised by new tunes. Because of this the lyrics enter their subconscious minds, which accept and retain the information. Sound reason, which should filter and reject unhelpful information, is bypassed.
The ideas absorbed by the subconscious mind then influences the personality and the way it responds to situations. We need to examine carefully the content of the lyrics and the musical arrangement of the song.
Drunk on music
The Bible tells us: 'gird up the loins of your mind, be sober, and hope to the end for the grace that is to be brought unto you at the revelation of Jesus Christ' (1 Peter 1:13). This is a warning to believers to be ready to protect the faith we have in Christ.
We must be continually on the lookout for things which will have a negative influence in our lives.
Dr Martyn Lloyd-Jones opined: 'We can become drunk on music; there is no question about that. Music can have the effect of creating an emotional state in which the mind is no longer functioning, as it should be, and no longer discriminating.
'I have known people to sing themselves into a state of intoxication without realising what they were doing.'
These are remarkable facts – music is a powerful tool that can be manipulated for better or worse.
The lyrics of some 'Christian songs' produced today are questionable. Coupled with the lifestyle and behaviour of the composers, they leave much to be desired. What we listen to and feed upon is what will affect and be evidenced in our lives.
We must not let ourselves be pushed around by feelings generated by contemporary music. Rather, we must be guided by our reason, enlightened by knowledge of the truth of God in the Scriptures (see Rob Mackenzie, Banda, Boppers & Believers; 1988).
Biblical principles
In 1 Corinthians, Paul delineates some generic guidelines for God-honouring Christian living and decision-making. These are also helpful for the selection of sound, godly edifying Christian music. They can be expressed as four questions.
Is it expedient? (1 Corinthians 6:12). All things are permissible but are they beneficial or profitable to me spiritually? Yes, it is legal to do certain things like going to rock concerts or singing worldly sentimental music. But is it good for my soul?
Is it enslaving? (1 Corinthians 6:12). Do I become dependent on it, enslaved by its repetitive and hypnotic sounds so that I must hear it or do it? We can become addicted to worldly contemporary music if we are not careful.
Is it an example? (1 Corinthians 8:9). Is it offensive to other Christians? Does it cause a brother or sister to fall or to doubt? For the sake of our brother's weaker conscience we should not sing tunes or words that offend or mislead others spiritually.
Is it edifying? (1 Corinthians 10:23,31). Does this song or music increase our devotion and love to Christ? Does it strengthen faith, holiness, godliness and Christian piety? Is it glorifying and honouring to God?
Is the name of Christ exalted and extolled? This is one vital question we need to ask and answer, even before we discuss specific criteria for the selection of good Christian music.