Both these short books are in the series People in the Bible. They are character studies of two very human people, and each is written appropriately by a serving pastor with a pastor's heart. Virtually every text of Scripture which alludes to Samson and Barnabas is included, providing two exciting biographies. Two particular aspects stood out – firstly, the comparison of each with our Lord Jesus Christ; and, secondly, the relevant application to our own lives.
Samson, as deliverer and judge of Israel, is shown to have many weaknesses, yet through grace is enabled to fulfil his God-given calling – surely an encouragement to all of us. Hebrews 11 lists him as a man of faith, despite his obvious failings. I felt that sometimes the comparison between Samson and our Lord was a little strained – but this only further emphasises the peerless character of Christ, who is the deliverer of his people and judge of the whole world.
This book will be helpful for group study, with questions at the end of each short chapter under the headings 'Comparing Scripture with Scripture' and 'Applying Scripture to daily life'.
The life of Barnabas is traced from his first appearance as a generous giver; to his friendship with Saul/Paul; to being an ambassador for Christ in Antioch; to his missionary call with Paul; and to his role as 'Mr Valiant-for-Truth' in protecting Gentile Christians from Judaistic practices.
The meaning of the name 'Barnabas' (son of encouragement) is emphasised and reminds us of the role of the Holy Spirit as one who stands by us, strengthens us and encourages us in the Christian walk.
I trust these books are going to be part of a much larger gallery of biblical characters published in this series. They are easy to read yet powerfully deep in doctrine and application.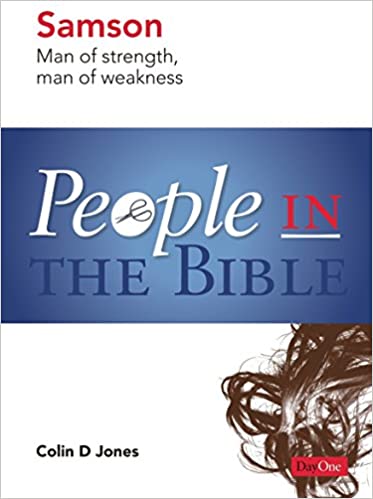 Colin D. Jones94 pages; £33.36ISBN: 978-1-84625-089-7
Robert Dale93 pages; £4.89ISBN: 978-1-84625-088-0