I was born in Newcastle-upon-Tyne in 1926 but not into a Christian family. When I was not quite three years old my mother died. My father remarried and I went to live with my grandmother, who was an old-time Methodist.
She taught me many things about the Lord and about the Bible. She used to sing hymns as she did her housework, and it was a really wonderful time living with her. Then I went back to live with my father and stepmother. I was sent to Sunday school, which I didn't like very much, but I still went and learned a lot more about the Lord.
When the war started in 1939 I was evacuated to the country, where I was billeted with a lawyer and his wife and daughter. He was Church of England, so I went with them to the local Parish Church.
Dusty sermons
I didn't take much notice of the sermons because they seemed so dry and dusty, like the old Vicar himself. However, we had a visiting preacher once, and the sermon was so interesting that I was struck by it. Later, I was confirmed into the Church of England and was able to take Communion.
I left school at 14 and went back home to Newcastle to work in a shipyard. After that I never went to church at all, except for weddings and funerals. When I was 25 I came to work in Southampton and got engaged to be married.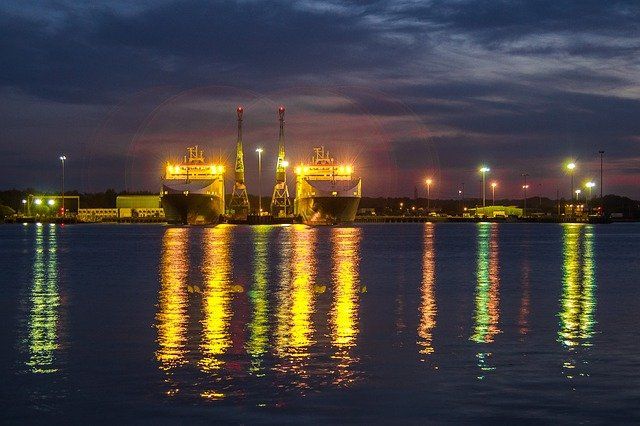 However, I had taken to drinking, gambling, smoking, and every other thing that young men got up to. The engagement was broken off, but I met another lady who was married but separated (and later divorced) from her husband. I started living with her and her six children, and I eventually married her in 1958.
After many years working in Southampton docks, I went to work in the local shipyard in Woolston, Southampton. There I met a friend who I had not seen for a number of years. I could not believe the change I saw in him from previous years of going around and working with him. He was so quiet.
Holy Joe
One morning, someone at work said to me, 'I see you know Holy Joe'. I said, 'I don't know what you mean'. He said, 'Well, he is always preaching to us from the Bible'. So I had a chat with my friend and he started to tell me the way of salvation.
I said, 'But I've been confirmed into the Church of England. I'm a Christian'. Then he said, 'You can't be a Christian until you have been born again'. I asked him what that meant, and he said, 'You have to repent and believe, be baptised and follow the Lord Jesus Christ'.
This shook me absolutely rigid. I thought I was all right, but when I started to read the Bible I knew that I wasn't. So one lunch hour, I sought the Lord in prayer to save me. I started to attend the Evangelical Church in Spring Road, where I was warmly welcomed and, after a few months, I was baptised.
Saved out of trouble
I praise the Lord that my friend pointed me to the Lord Jesus Christ and I remembered a verse in John 17:20, where the Lord says, 'I do not pray for these alone, but also for those who will believe in me through their word'.
My first wife died in 1974, very suddenly; but the Lord brought me through it. I have since remarried a member of our church and have a son, Paul, who is 25 years old. Over the years I have been through many trials, but the Lord has wonderfully helped and strengthened me, and brought me through. I praise him and give him all the glory. Psalm 34:4-6 sums up my experience perfectly:
'I sought the Lord, and he heard me,
And delivered me from all my fears.
They looked to him and were radiant,
And their faces were not ashamed.
This poor man cried out, and the Lord heard him,
And saved him out of all his troubles.'