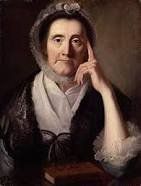 As the horse-drawn carriage bumped along the uneven roads between London and the south coast, the Countess of Huntingdon must have wondered many times over whether her journey would prove worthwhile.
Henry, Selina's youngest son, not yet seventeen, was suffering from an uncommon condition that was not only robbing him of his eyesight but had become life-threatening. Desperate for a remedy, she was bringing him to the fishing village of Brighthelmstone — now called Brighton — to see if sea bathing would help.
How surprised must the Countess have been when a stranger stopped her in the street, saying, 'Oh Madam, you are come!'
'What do you know of me?' asked Selina in surprise.
'Madam, I saw you in a dream three years ago, dressed as you are now,' answered the woman. She then proceeded to tell of a dream she could never forget in which she had seen a tall woman dressed just as Selina was now dressed. She had understood that when this woman came to Brighthelmstone she would be the means of doing much good.
With such an introduction, it was not long before Selina was able to draw together a small group of women and teach them regularly from the Scriptures.
Unknown to the Countess, Henry's illness, and subsequent death at the age of eighteen, was to prove a gateway into her lifework. Conversions among this group of women would lead to many more conversions in the town.
Chapels
This was in 1757, and by 1759 there were so many seeking regular gospel preaching that the need to build a chapel in Brighton became imperative. Much of Selina's money was tied up in property but by borrowing from a friend and selling some of her jewels the Countess raised £1200 and erected 'a small but neat chapel', opened in 1761. Later that same year she opened another chapel ten miles inland, using the great hall of an old mansion.
Soon she cast her eyes further afield and conceived the bold plan of building in Bath, playground of the rich and indolent, where the aristocracy repaired to 'take the waters'. Here she would provide an attractive meeting place where Evangelical preachers could address the people.
As a loyal member of the Church of England, Selina ensured that no service conducted in her chapels clashed with regular parish services. They were intended to supplement rather than replace them.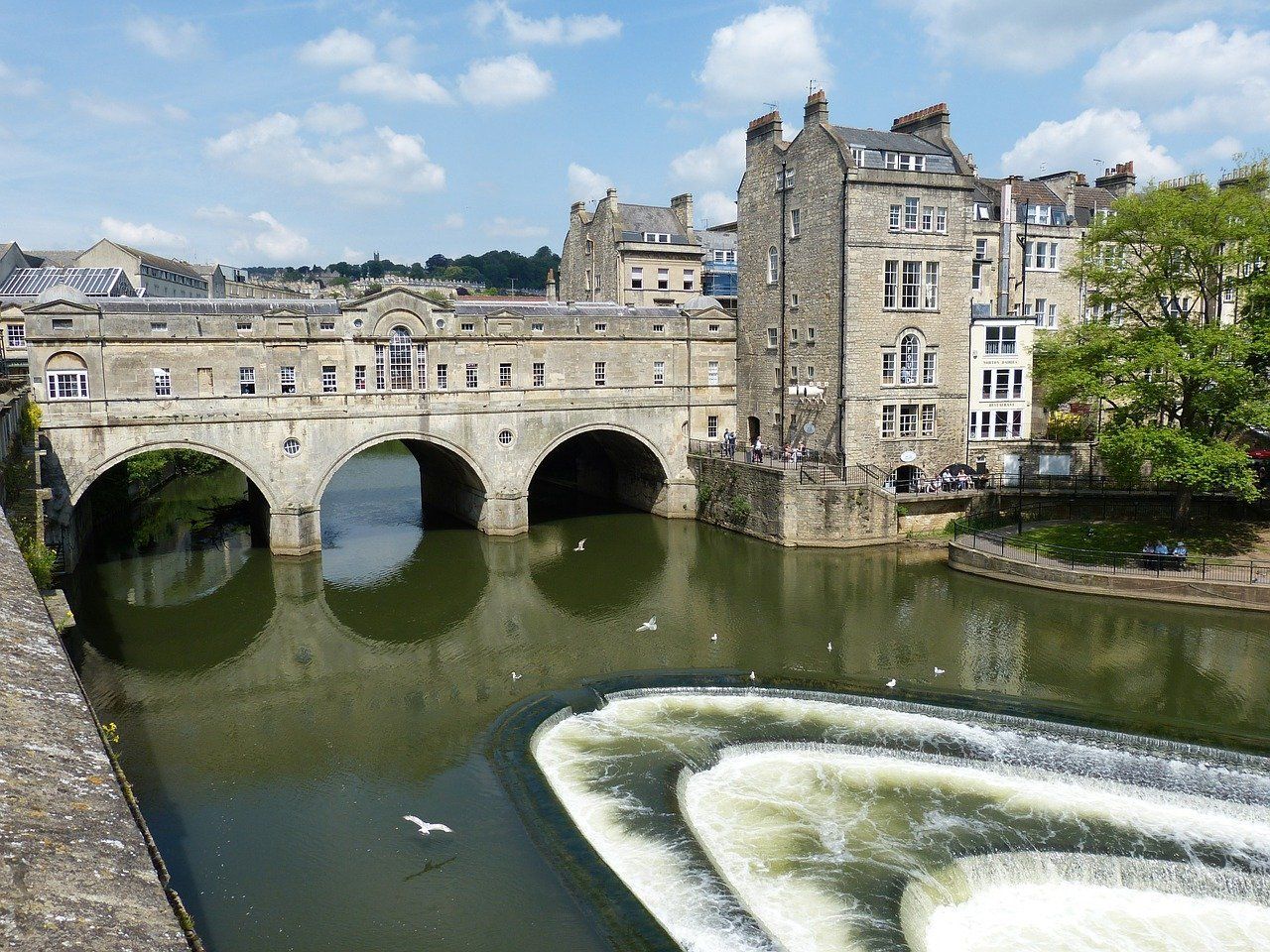 Training preachers
When Lord Chesterfield, arrogant, sociable and amoral, saw the elegant windows and turrets of the Countess' new chapel in Bath taking shape, an idea struck him. As his country mansion, Bretby Hall, in Derbyshire, was little used, he decided to offer her the loan of it.
The Countess accepted the proposal and soon a flourishing gospel cause was established in Derbyshire. Back in Sussex another chapel was opened in Lewes in 1765.
All this chapel building threw up another problem. How could she fill the pulpits? Many of her friends rallied to her cause and were willing to travel the country at her behest: William Romaine, John Berridge, Howell Harris, Henry Venn, John Fletcher and others filled her pulpits in rotation.
The Countess acted as a modern-day church secretary, but not just for one church. She had half a dozen or more pulpits to fill, and still the requests came in for more chapels and more preachers.
Selina's influence had steadily increased through the years, her main aim having been to promote a reformation of the ministry of the Church of England. To do this she had tried to lobby the bishops until they agreed to ordain men with evangelical convictions.
If the bishops refused to ordain such men, there was only one answer: the Methodists must train their own preachers!
Demanding project
Consulting with Howell Harris, who lived at Trevecca in Breconshire, Selina discovered he had long had the same vision. Together they planned the details and Trevecca College was born. An old farmhouse, situated not 500 yards from Harris's farming community, could be transformed into suitable accommodation for students.
Now turned sixty years of age and suffering indifferent health, the Countess was embarking on the most demanding project of her life. The prospective college would have to be furnished, books provided, tutors engaged and, most important of all, suitable students recruited.
In August 1768, on her sixty-first birthday, Trevecca College was opened. Each year as the anniversary of the opening came around there would be memorable gatherings at Trevecca as thousands came together for days of special preaching.
Banned
The years immediately following the opening of Trevecca, 1770-1771, were to prove Selina's hardest. Tensions between John Wesley and the Countess, whom John Berridge laughingly called 'Pope John and Pope Joan', had been building up, especially since the opening of the college.
During his annual conference in August 1770, Wesley had spoken out strongly against empty religious professions. But in his published Minutes of the conference he expressed himself in a most unfortunate manner, and to any candid reader seemed to be suggesting that good works were essential for salvation.
This cut at the heart of the great Reformation doctrine of justification by faith alone. The Countess wept openly when she read the Minutes and was convinced that her old friend had reneged on the faith. She immediately banned Wesley from her pulpits.
Division
Although the following year a degree of understanding was re-established, the damage was done. A literary war broke out, with good men hurling insults at each other through the medium of the printed page. A sorry spectacle, it brought about a permanent division in the evangelical revival.
From this time onwards the Countess gave herself unremittingly to the care of her students and the establishment of chapels. During the 1770s they sprung up like mushrooms in all parts of the country, their pulpits supplied by Trevecca students.
The Countess herself planned the students' itineraries, arranged their accommodation, clothed them, provided them with horses and even pocket money for the journey, all at her own expense.
Insisting on the highest standards, she could often be dictatorial, particularly with those who were not prepared to go where she sent them. But they knew she loved them and confided freely in her.
Selina in turn followed them with numerous letters and prayed earnestly for them. During her lifetime at least 250 young men received a basic training at Trevecca — a training they would never have received under normal circumstances. Some of them were numbered among the most outstanding preachers of the late eighteenth century.
Tireless zeal
Wherever men and women were to be found, there the Countess longed to plant a chapel. Nor did her vision end in her own land. When George Whitefield bequeathed Bethesda Orphanage to her at his death in 1770, she gathered together a group of students willing to go to Georgia to take up the work.
A serious fire in 1773 destroyed much of the premises and the American War of Independence put a final end to the project, but she still longed to reach the Indians of America with the gospel of Christ.
At the age of seventy she wished to undertake the hazardous journey herself, if only to make garments for their children! To Belgium, Spain, France and even the South Sea Islands she planned to send missionaries.
Of course she made mistakes and there were failures, but no one grieved over these more than the Countess herself. Above all it is her tireless zeal for the unconverted for which we remember her.
My work is done
One who knew her well wrote: 'Wherever a fellow creature existed, so far her prayers extended'. 'The strength of her soul is amazing,' said Philip Doddridge. 'She is the most precious saint of God I know,' echoed Augustus Toplady.
These men were not mere sycophants; their comments came from a sincere esteem as they observed the dedication of this extraordinary woman.
When Selina was forced out of the Church of England in 1782, her chapels collectively became known as 'the Countess of Huntingdon's Connexion' and in 1789 they numbered a hundred and sixteen.
As she reached her eighties this courageous old woman could still be found at her desk for eight hours a day. With failing eyesight and spasms in her throat that reduced her to a liquid diet, she toiled on, her concern for the lost unabated.
At eighty-four Selina came to the end of her pilgrimage. 'My work is done,' she said simply to her doctor. 'I have nothing left to do but to go to my heavenly Father'.
On the day before she died she whispered repeatedly, 'I shall go to my Father this night'. And on 19 June 1791 this world lost one of its brightest examples of Christian womanhood.
The author's book Selina, Countess of Huntingdon is published by Banner of Truth.