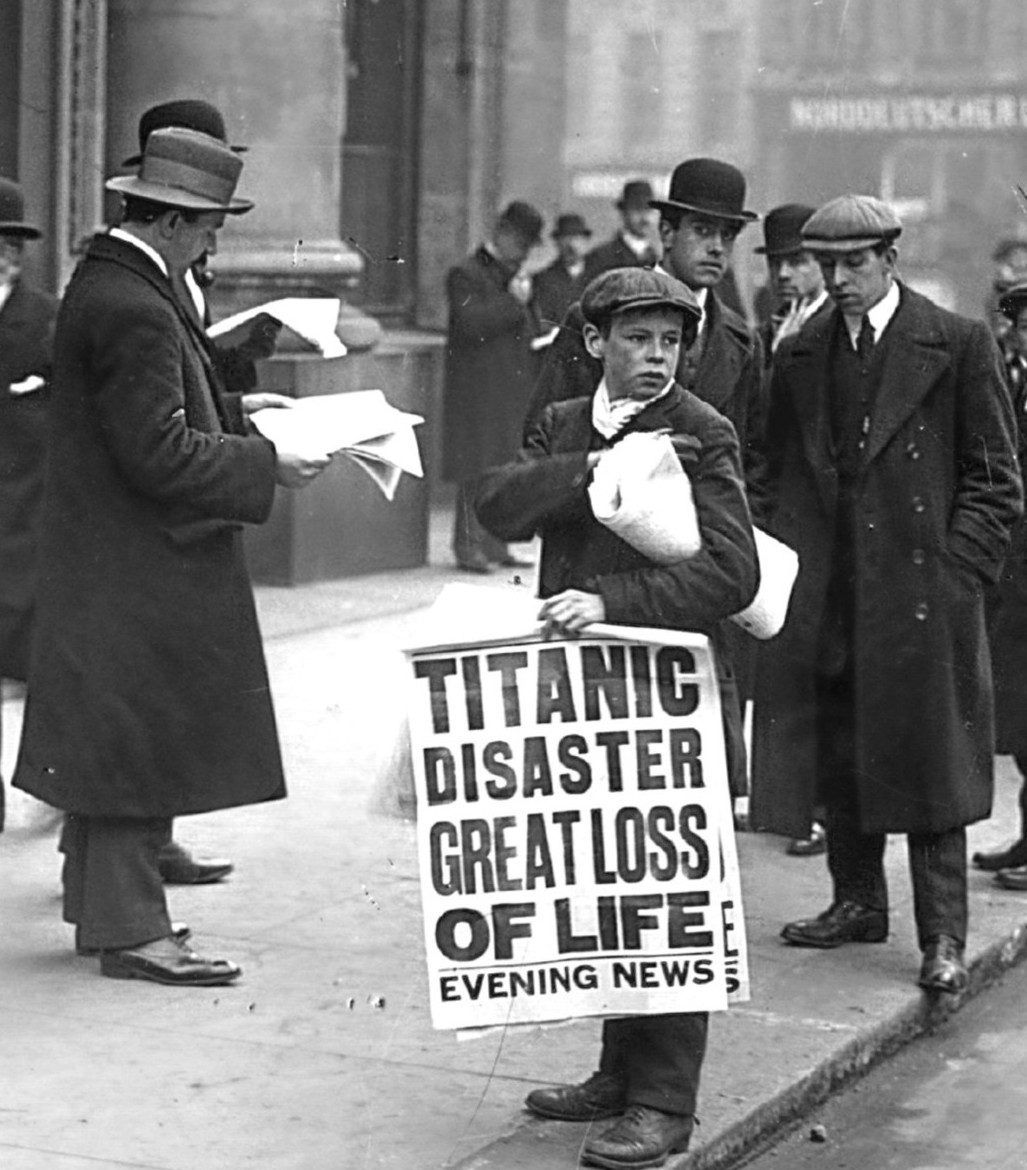 In September 1985 a French geologist, Dr Ballard, discovered the wreck of the ill-fated Titanic and revealed some interesting finds. The sinking of the ship off Newfoundland on 14 April 1912 was undoubtedly one of the greatest maritime disasters of the last century.
At 11.40pm, the supposedly unsinkable luxury cruise-liner struck an iceberg. Some two hours and forty minutes later, the Titanic plunged to the icy ocean floor, drowning some 1,500 of its passengers and crew. Many died of hypothermia in the freezing water.
Facts and figures
The Titanic was built between 1909 and 1911 in an Irish shipyard in Belfast. It cost £4.6 million (over £280 million in today's money).
It was as long as four city blocks and as wide as a four lane highway. Its nine decks made it taller than a ten-storey building.
The hull was made of overlapping steel plates, one inch thick, fastened by over three million rivets.
At that time, it was the largest moving object ever made and weighed over 53,000 tons. Its top speed was 24 knots (about 45 km/h).
It carried 1,324 passengers (in addition to 892 crew members), including prominent industrialists, rich and famous nobles, businessmen and common people.
It was a mammoth maritime project. The whole world paid rapt attention to the launch of the Titanic – and were immensely proud of her.
But as men congratulated themselves on their achievement, and took pleasure in their pride, they were oblivious to the peril that lurked ahead.
There are important lessons to be learned from this historic calamity.
The dream ship
Firstly, the world boasted of an unsinkable ship. Titanic symbolised the haughty spirit of men. But 'pride goes before a fall'. The arrogant boastfulness of man is an abomination to God.
The Titanic was a highly prized and much touted luxury liner, making her maiden voyage. It was an epitome of human prowess and ingenuity. But in the end it was a disaster.
We should learn from this that man's best efforts cannot finally be trusted. Ultimately, God must be our glory, rock and fortress – not man.
The psalmist wrote: 'Some trust in chariots, and some in horses: but we will remember the name of the Lord our God' (Psalm 20:7).
We should trust only in the Lord – not in riches, jobs, intellect, success, power, wealth or possessions.
Jeremiah adds his advice: 'Thus says the Lord, Let not the wise man glory in his wisdom, neither let the mighty man glory in his might, let not the rich man glory in his riches: But let him that glories glory in this, that he understands and knows me – that I am the Lord which exercise lovingkindness, judgement, and righteousness, in the earth' (Jeremiah 9:23-24).
In short, we need to learn that 'God resists the proud, and gives grace to the humble'(1 Peter 5:5; James 4:6).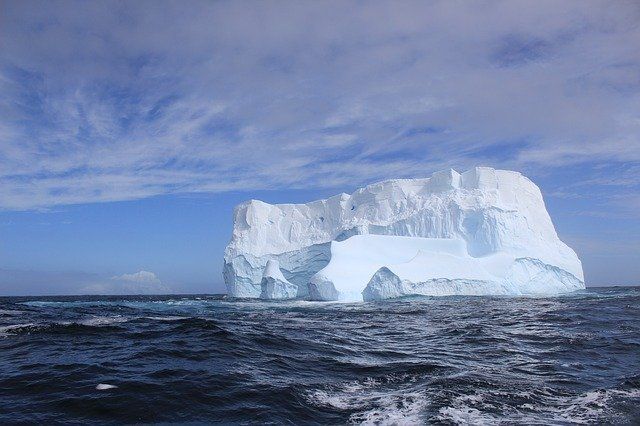 Advance warning
Secondly, there were advanced warnings but nobody took them seriously.
The captain and his crew received warning of huge icebergs many hours ahead of time, but did nothing substantial to avoid them.
The last warning came at 7.30pm when the deadly iceberg was only 80 km away – but the information was not passed on to the captain.
The crew eventually tried to change course to avoid collision, but it was too late. The iceberg was too close.
It struck the starboard side of the Titanic. Rivets holding the hull popped open, allowing water to rush in. Six watertight compartments were inundated.
Sadly, to keep afloat, the ship could handle no more than four flooded compartments. The safety features in which they trusted were there, but they were not enough.
Flood
An unheeded warning is always a dangerous thing, but especially when it comes from heaven! Lot's wife, fleeing from the destruction of Sodom and Gomorrah, did not take the warnings seriously – and was engulfed in (probably molten) salt (Genesis 19:26).
God's righteous judgement will surely come – we have been forewarned. Jesus likened the coming judgement to the flood of Noah.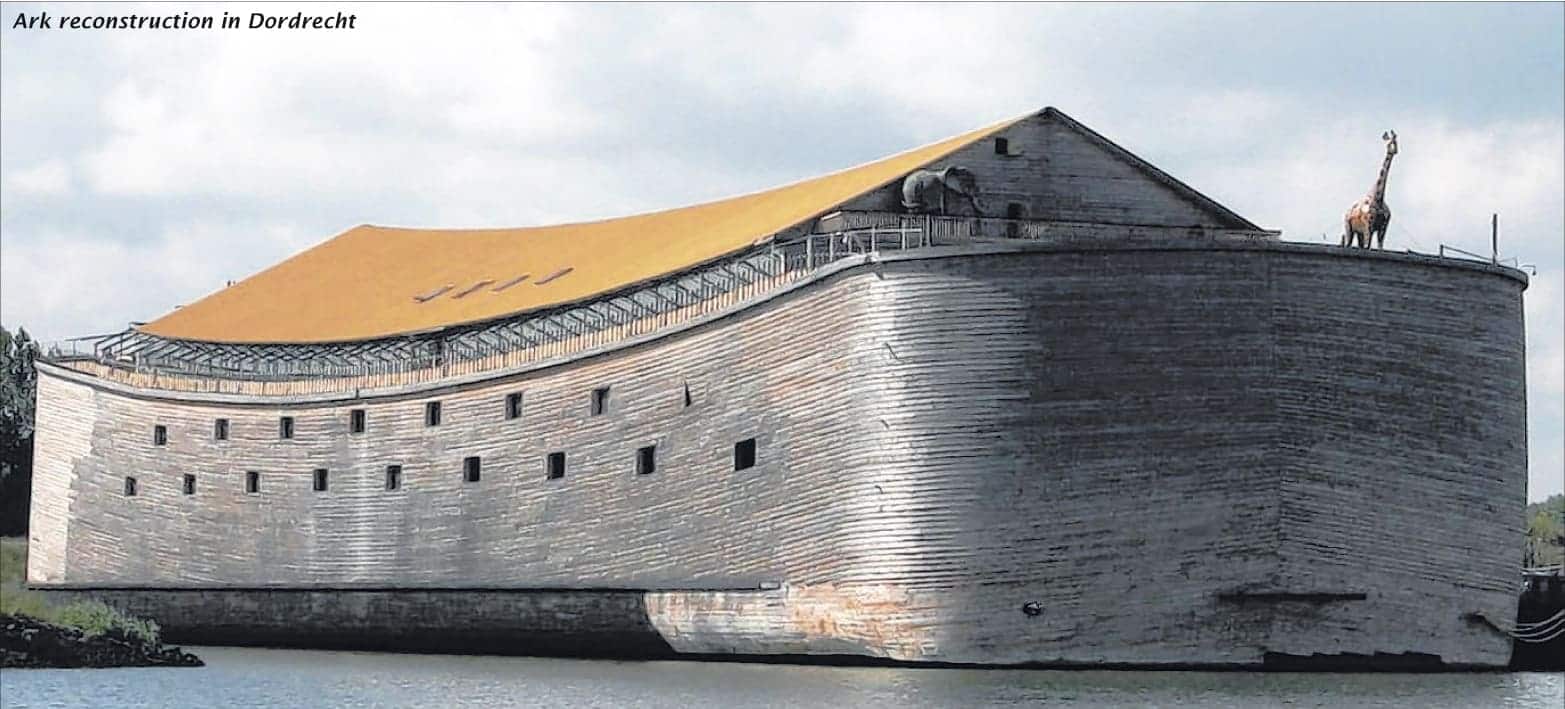 Noah warned his contemporaries of a flood that would destroy the whole world. But they just laughed at him – what nonsense, building a huge boat hundreds of miles from the sea! So they scorned his advice to repent and turn to God.
Jesus said: 'They were eating and drinking, marrying and giving in marriage, until the day Noah entered the ark' (Matthew 24:37-38). But when the flood actually came, it was far too late to seek safety (Genesis 7:6-19).
In the same way, many today mock the idea that Christ will soon return. They indulge their worldly ways without regard to the ominous signs of the times, ignoring Amos' warning: 'Prepare to meet your God'.
But if Christ should come tonight, would we be ready to meet him?
Not enough lifeboats
Thirdly, there were insufficient lifeboats on the Titanic. The dream ship was under-equipped from the outset. She had only 70 lifeboats – enough for 1,178 people at most.
In other words, the remaining 1,038 on board were without a lifeboat when disaster struck. The owners were either over-confident or careless about this vital matter.
This should remind us that a flippant or careless attitude towards the crucial things of life can have everlasting consequences.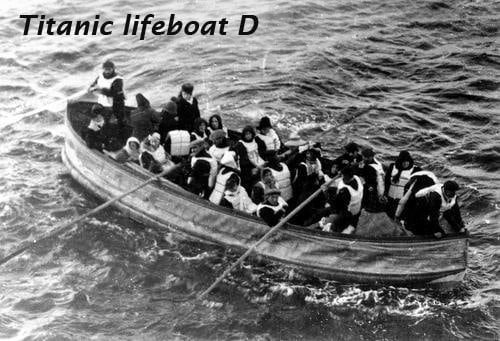 We dare not take lightly the gospel of Christ or judgement from God – for the Spirit of God will not always strive with men (Genesis 6:5). We should be concerned, not presumptuous.
'Seek the Lord while he may be found', counsels the prophet. 'Call on him while he is near. Let the wicked forsake his way and the unrighteous man his thoughts; let him return to the Lord, and he will have mercy upon him; and to our God, for he will abundantly pardon' (Isaiah 55:6-7).
Safety and glory
There are rich and recurrent spiritual lessons to be learnt from the ill-fated ship that sank 87 years ago. The Titanic sank because serious mistakes were made.
Sadly, the same mistakes are repeated daily in the lives of many people today.
We need to be sensitive to the signs of the times – to be ready and vigilant regarding the Lord's return.
We should not need calamity to strike, or costly personal lessons to learned, before we return to God and seek his mercy.
Let us repent of our sin and believe on Christ, that we may receive his gracious forgiveness and find in him the 'ark' that will bear us safely through the storm of judgement – and to heaven's eternal glory.