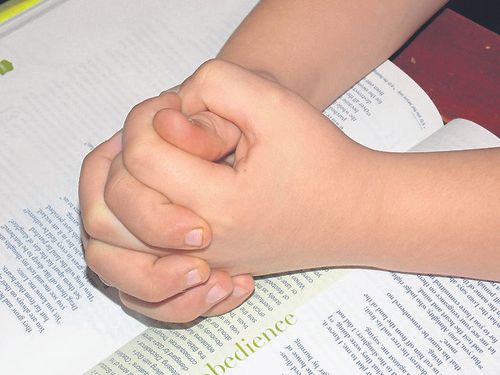 A child can be saved by the gospel (Mark 10:14), yet the gospel that saves that child is anything but simple. It is a harmonious system of biblical truths, all centring upon the person and work of Jesus Christ. It is a coherent message from God, 'the glorious gospel of the blessed God' (1 Timothy 1:11). It is God's 'gospel', his 'good news'. Therefore, it is little wonder that its contents are deep and its effects profound. How can such a gospel be reduced to the repetition of simple formulae and the decision of the unaided will? It was wrought out in the agonies of Jesus Christ on the cross. Furthermore, God's gospel must be preached. None can be saved without hearing and believing it (Acts 4:10-12; Romans 10:17).
What the gospel is
What exactly is the content of this unique gospel? How may we picture it? At least two illustrations are biblically legitimate. Firstly, like the kingdom of God, the gospel can be compared to a seedling (Mark 4: 26-29). It is full of vigour and leads to a glorious harvest (1 Peter 1:23-25). It is also tender and vulnerable. Every part of it is essential to its integrity. A young plant needs its roots, leaves and stalk; no part can be eliminated without the inevitability, not only of mutilation, but also of death. To tamper with it is to render it moribund and useless. In the same way, the gospel is a tender and living thing, and any structural alteration effectively kills it. It turns it into 'another gospel, which is not another' (Galatians 1:6-7). Subtraction of any part excises features not only useful but essential to its organic life.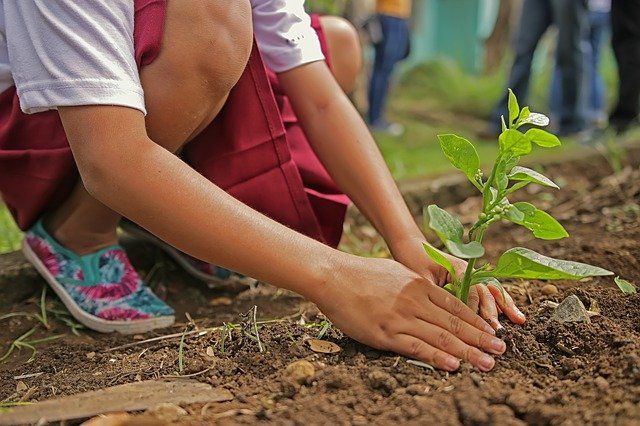 Secondly, the gospel can be compared to a precious jewel. It is 'treasure hid in a field' (Matthew 13:44). It embraces the 'unsearchable riches of Christ' (Ephesians 3:8). Think of it, for example, as a rare, unique and exquisitely shaped diamond. The diamond is perfectly cut and polished. To look through any one of its sides is to gaze into the heart of a perfect gem; it is to observe in its internal reflections a beautiful interplay of coloured light, transmitted through all its various facets. In the same way the gospel has glorious and harmonizing constituent truths, which interact with each other to produce something exquisite and priceless.
The truths that make up the gospel are many. They include the eternal Sonship and sinless humanity of Jesus Christ. They encompass Christ's vicarious, atoning death and resurrection. They include predestinating grace, regeneration, adoption and justification. They take in God's wrath against sin and eternal punishment in hell, as well as the irresistible nature of God's grace to the elect (Ephesians 2:8; Acts 5:31). Scripture describes all of these gospel truths, and others besides. No one truth is enough to define the gospel, just as the diamond is not adequately summed up by just describing one of its faces. And at the heart of the gem is 'the glory of God in the face of Jesus Christ' (2 Corinthians 4:4,6).
Divinely crafted
Just as each face of the diamond offers its own unique access to the central mystery of the jewel, so each gospel truth leads directly to Christ. Historical examples of what this means abound. Augustine was saved through 'taking up and reading' the book of Romans. There he found Jesus as his sanctification: 'Let us walk honestly as the day; not in rioting and drunkenness, not in chambering and wantonness, not in strife and envying. But put ye on the Lord Jesus Christ, and make not provision for the lusts of the flesh, to fulfil the lusts thereof' (Romans 13:13-14). Thomas Bradwardine, a distinguished contemporary of John Wyclif, was saved by the words of Romans 9:16: 'Therefore it is not in him that willeth, nor in him that runneth, but in God that sheweth mercy.' Bradwardine said, 'I had no liking for such teaching, for towards grace I was still graceless … but afterwards … the truth before mentioned struck on me like a beam of grace.' The eighteenth-century curate of Haworth, William Grimshaw, found the centre of the diamond through a lustrous truth called justification by faith. In the light of Christ's righteousness imputed to sinners, he became 'willing to renounce myself, every degree of fancied merit and ability, and to embrace Christ only for my all in all'. Each aspect of the diamond is perfectly crafted by its Maker, and to grind away any part is to rob it of all value.
A minimal model
In contrast to these biblical images, many today would define the gospel in terms that are alien to the biblical revelation of the richness of God's gospel. Many would view it as the minimum necessary biblical truth to be believed for salvation. This definition could be reasonably described as 'a minimal model'. Those who use it often major on the historical facts of the death, burial and resurrection of Christ (1 Corinthians 15:1-4). This model does have positive aspects. The historicity of gospel events is fundamental to gospel truth. It is also helpful to be reminded that not all revealed truth has the same priority in salvation. Thirdly, it is clearly important to emphasize that the gospel does indeed save sinners! Yet a minimal model has major limitations.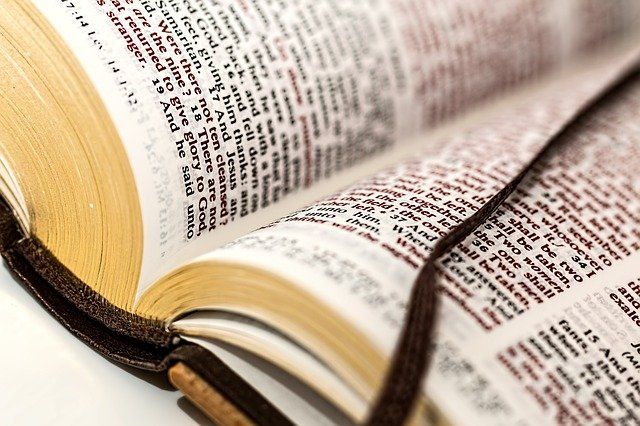 The greatest problem is the implication that the gospel contains very little truth indeed! This idea has been embraced by a number of 'evangelicals', who have used evasive definitions in order to tap into a false ecumenism. Secondly, and more subtly, it encourages evangelicals to engage in sloppy thinking. They embrace biblically-based but partial, and therefore arbitrary, summaries of what the gospel is. But one, two or three faces of the diamond do not make up the whole diamond!
Wondrous things
There are several descriptions in the New Testament of what the gospel is, and all of these must be integrated into a satisfactory definition. Such a definition must be built, not only on the historical facts of Christ's saving work, but also on passages like 2 Timothy 1:9-10. '[God] hath saved us, and called us with a holy calling, not according to our works, but according to his own purpose and grace, which was given us in Christ Jesus before the world began, but is now made manifest by the appearing of our Saviour Jesus Christ.' And, again, Titus 3:4-7: 'But after that the kindness and love of God our Saviour toward man appeared, not by works of righteousness which we have done, but according to his mercy he saved us, by the washing of regeneration and renewing of the Holy Ghost; which he shed on us abundantly through Jesus Christ our Saviour; that being justified by his grace, we should be made heirs according to the hope of eternal life.'
Faithful preachers will hold up before their hearers the gospel jewel in all its complex and beauteous glory. They will not hide parts of it from view, but will revolve it around in the light for all to see every one of its facets, that all may be overwhelmed with wonder at the sheer grace, wisdom and love of God. They will pray, 'Open thou mine eyes that I may behold wondrous things out of thy law' (Psalm 119:18). Jesus Christ is that hidden treasure, 'which when a man hath found, he hideth, and for joy thereof goeth and selleth all that he hath, and buyeth that field' (Matthew 13:44).