Discouragement is a major weapon in Satan's armoury. Depressed and discouraged Christians pose little threat to his dominion and bring no glory to God. The gospel languishes when we feel defeated and inadequate.
It is just because we are subject to this danger that Jesus told the parable of the 'unjust judge'. Luke tells us that 'he spoke a parable to them, that men always ought to pray and not lose heart' (Luke 18:1).
The fact that the parable was told at all is ample proof that we need help in this matter. Whether we own up to it or not, believers are prone to 'lose heart', not least those who labour in the Word and doctrine.
But what does it means to 'lose heart'?
Spiritual cop-out
The Greek word translated 'lose heart' (AV 'faint') is almost impossible to translate literally. It is a combination of the words 'bad' and 'out'. A close literal rendering in English might be the slang expression 'cop-out' used as a verb.
'Losing heart', therefore, is not simply a question of being overwhelmed by adverse circumstances. It contains an element of failure and blame, an air of defeatism. When we lose heart, we are 'copping out', resigning our responsibilities and failing our calling.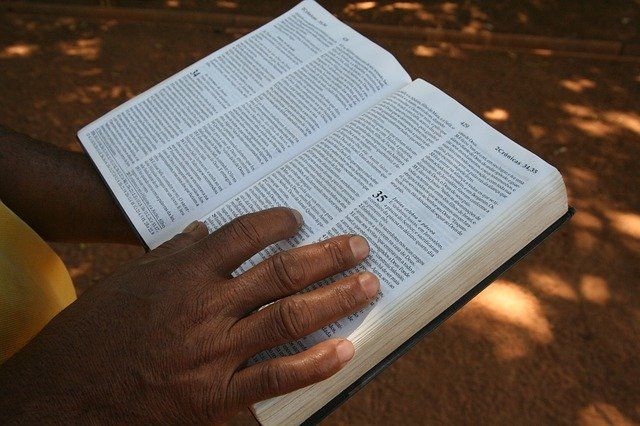 Yet we all do it. Well might Hebrews admonish us: 'strengthen the hands which hang down, and the feeble knees, and make straight paths for your feet, so that what is lame may not be so, but rather be healed' (Hebrews 12:12).
When afflicted by a loss of heart, we may resent the stern tone of such Scriptures. What we need, we plead, is not admonition but some tender loving care.
That may be so, but copping out is still a sin, and one we can avoid. So, what can we learn from the parable of the unjust judge?
Full justice
In the parable, a widow seeks recompense at law: 'avenge me of my adversary', she cries. 'Avenge' means 'give full justice', and doubtless her cause was a just one.
The judge, however, declines to hear her case. He simply has no time for such a litigant, perhaps because she would be unable to reward him for his efforts on her behalf.
But she persists, and her tenacity is a thorn in the judge's side. 'Better to give her what she wants', reflects the judge, 'than to endure this continual harassment'. Thus her persistence pays off and justice is delivered.
Jesus uses this story to illustrate that persistence in prayer to God (as opposed to losing heart) will also be rewarded: 'And shall God not avenge his own elect who cry out day and night to him, though he bears long with them? I tell you that he will avenge them speedily' (Luke 18:7-8).
A study in contrasts
The judge in the parable is, of course, an unlikely model of God. Indeed, some have serious problems with the parable because it appears to liken God to a person who 'did not fear God nor regard man', and who dispensed justice only for his own convenience.
But to think this way is to misunderstand what Christ is teaching here. The very strength of the analogy between God and the unjust judge lies in the total contrast between them!
To help us understand this point, consider another teaching of the Lord, found in the Sermon on the Mount.
'If you … being evil know how to give good gifts to your children, how much more will your Father who is in heaven give good things to those who ask him!' (Matthew 7:11).
What is he saying? He is pointing out that if sinners like ourselves can be moved with compassion and generosity, how much more shall God, who is perfect in love, open his hand and heart to his needy children!
The force of the teaching lies in the contrast between God, who is good, and ourselves, who are 'evil' or sinful. So it is in the parable of the unjust judge.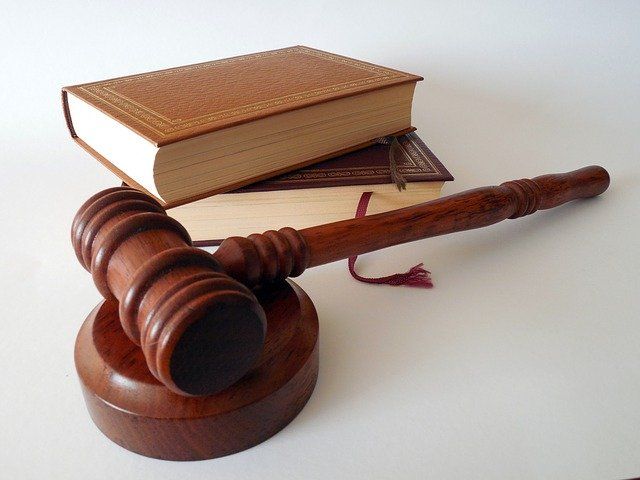 God is everything that the judge is not. Yet, for whatever reason, even the judge hears the widow's cry. How much more shall God, in his glory, bestow mercy on those that ask him!
The sovereign power of God
Let us, therefore, examine the contrasts between God and the unjust judge. As we do so, we shall discover many reasons why we should not lose heart.
Firstly, we are told that the judge had jurisdiction in 'a certain city'. His authority was circumscribed, his power limited. No doubt he was respected, even feared, in that city, but beyond its walls he was powerless.
How different it is with God! He is the 'judge of all the earth' and as such he must 'do right' (Genesis 18:25). How great a comfort this is when everything seems to go wrong!
The absolute ruler of heaven and earth 'works all things according to the counsel of his will', so that 'all things work together for good to those who love God … who are the called according to his purpose' (Ephesians 1:11; Romans 8:28).
How can the servants of such a sovereign God 'cop out'? Discouragement is common enough among believers, but it is altogether inconsistent with their belief (assuming that they really do believe the Word of God).
A new covenant
But that is not all. The Father has committed all judgement to the great judge, Jesus Christ (John 5:22; Acts 17:31).
And, adds Hebrews, we have come 'to God the judge of all … to Jesus the mediator of the new covenant, and to the blood of sprinkling that speaks better things than that of Abel' (Hebrews 12:22-24).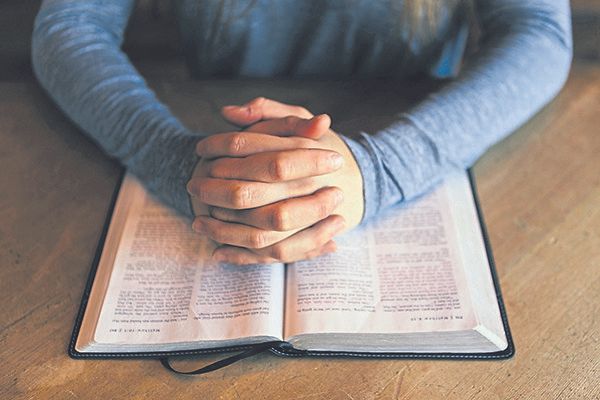 In other words, this glorious and righteous judge is, at the same time, our great high priest, who is 'touched with the feeling of our infirmities [and] in all points tempted like as we are' (Hebrews 4:15, AV). He is a sympathetic hearer of our prayer!
He is also the mediator of the new covenant, under which God extends his mercy and life-giving grace to rebel sinners, purging their sins and writing his laws in their hearts and in their minds (Hebrews 8:8-13).
Should this not encourage us to 'come boldly to the throne of grace' on which Christ reigns with sovereign jurisdiction? Shall we not there 'obtain mercy and find grace to help in time of need' (Hebrews 4:16)?
Indeed we shall. With such a vindicator, how can we lose heart?
All for God's glory
The second thing we are told about the judge is that he 'did not fear God' (Luke 18:2). He had no thought or time for God, nor did he seek God's glory. By wondrous contrast, God's actions always bring him glory.
See how Jesus prays to his Father before the crucifixion. 'Glorify your Son that your Son also may glorify you … I have glorified you on the earth. I have finished the work which you have given me to do.
'And now, O Father, glorify me together with yourself, with the glory which I had with you before the world was' (John 17:1-5).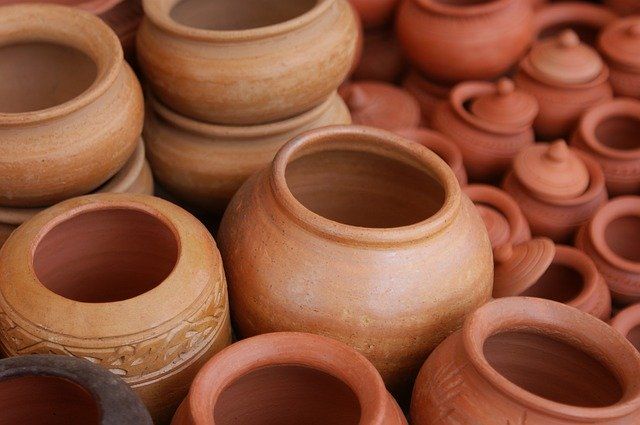 Many other Scriptures testify to the fact that God glorifies himself in Christ in everything he does. Does he 'order all things according to the counsel of his will'? Then he does so 'that we who first trusted in Christ should be to the praise of his glory' (Ephesians 1:11-12).
Rest of heart
How restful would our hearts and minds and spirits be, if we truly understood this great truth; if we could see our own weakness and insufficiency in terms of the outworking of God's glory.
Paul points the way, showing that we are 'earthen vessels, that the excellence of the power may be of God and not of us … that thanksgiving might abound to the glory of God' (2 Corinthians 4:7-15).
God is working out his purposes to his glory, and he will do it using the foolish, the weak, the base and 'things which are not'. Why? 'That no flesh should glory in his presence' (1 Corinthians 1:27-29).
Furthermore, he has committed to frail believers the means by which he will achieve his eternal purposes – 'the gospel of the glory of Christ'. So that Paul can declare: 'since we have this ministry … we do not lose heart' (2 Corinthians 4:1-4).
Neither shall we if we view our struggles and difficulties from this same humbling but glorious perspective.