Is the entire world one big joke? If some of the things we see and hear are real, we might to tempted to believe it.
So much careless and flippant conversation; so much giggling and raucous laughter; so much loud music; so much entertainment; and, of course, sport by the gallon.
Yet take a closer look – these things are just alternatives to the real world for the ungodly. They have sorrows enough and tears enough, and need an outlet to escape their real world for a time.
But what of the sorrows of believers? Some claim that to shed tears betrays a lack of faith. If we only trusted God more, they say, we would shed fewer tears.
On the contrary, it is our trust in God, and our looking for his glory in this fallen world, that often causes us to weep. Here are just a few reasons for genuine tears.
Tears for our nation
We should shed tears for the nation. Did a country ever fall so quickly and from such favour? Our history is a remarkable account of divine wonders wrought throughout the land.
No language on earth has been used by God like English. Who can measure the use God has made of the English Bible, or the writings of men like John Bunyan and many others?
Gracious providences, strewn all over the pages of our history, demonstrate that immense favours have been our portion, in theology, preaching, Christian education, compassionate social action, and so much more.
Yet, now we have come to such a pass that our land hates God. What shall we say of its ingratitude, forgetfulness and rejection of Christ?
Is it surprising that some, who love our Lord Jesus Christ and his glorious gospel, weep secretly that he is so treated?
And would it not be an excellent thing if more could be found weeping? If only some prayer meetings had their 'awkward silences' replaced by tears, what a difference there would be!
Tears for sin
There should be tears for the sinsof God's people. As we reflect on our spiritual poverty, and our failure to imitate the Lord Jesus Christ, are we not moved to tears?
When preachers reflect on their poor sermons, and hearers on their unspiritual listening, it is enough to make stones weep.
Is Peter the only one who has denied the Saviour and wept bitterly? If there are no tears for such things, there surely ought to be.
Tears for the church
There should be tears for the church. Some churches outdo the world in treating everything as one big joke. Irreverence, flippancy, laughter and entertainment are all high on the agenda.
And hardly a voice is raised against it. 'The prophets prophesy falsely and my people love to have it so'.
Isaiah and Jeremiah have their tombs well garnished, of course, to give these churches the appearance of biblical orthodoxy.
But there would be no place for either of these men in the pulpit. They would spoil the party altogether. Yet behind the scenes they can be heard 'weeping day and night for the slain of the daughter of my people' (Jeremiah 9:1).
And a few gather with them, longing for a different day – a day of God's power and glory, for which they plead and sigh.
If ever the church needed Mr Wet Eyes, now is the time. But we are too reformed for tears – too mature, too wise, too grown up, too strong.
God help us and our churches. Let us look to one who prayed 'with strong crying and tears' (Hebrews 5:8) and learn from him.
And in evangelism, is it new leaflets, new speakers, new ideas that we need? Or should we (as Hudson Taylor once said) 'try tears'?
Unsophisticated though it may seem for the ultra-modern church, it is what the Saviour did over Jerusalem.
Tears for loved ones
There are surely tears for loved ones. God's people are broken-hearted over the spiritual condition of family members.
Boys and girls brought up under the sound of the Saviour's name, in homes where God was loved and honoured, have turned their backs on it all.
The attractions of the world have won their hearts and away they have gone. But they have left behind mothers and fathers who give heaven no rest with their prayers and tears.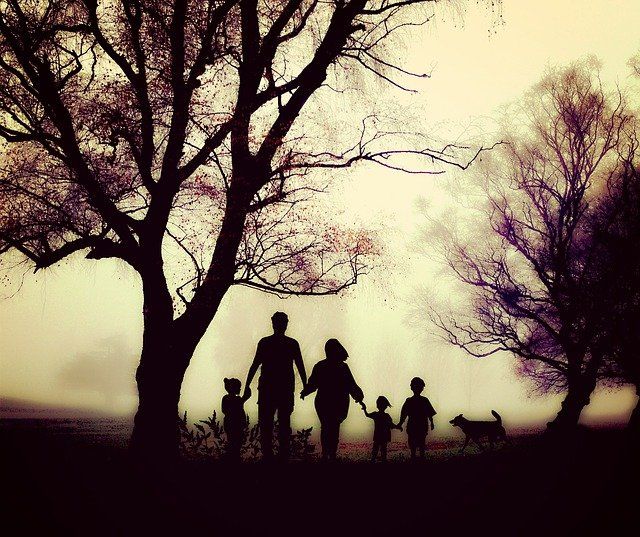 All their instruction, counsel and warnings have been ignored. Their words go unheeded and all they can say is: 'If you will not hear it, my soul shall weep in secret places' (Jeremiah 13:17).
My dear weeping friend, be assured that God knows it all and is perfecting his way in it all. Be mindful that your hope is in God who sees all these tears.
Lest they be forgotten in heaven, David cried: 'Put thou my tears in thy bottle' (Psalm 56:8). What stories that bottle will one day tell! And what answers will be sent in response.
Remember that your experience now is just what Jesus said it would be. 'Verily, verily, I say unto you, that you shall weep and lament, but the world shall rejoice: and you shall be sorrowful, but your sorrow shall be turned into joy' (John 16:20).
No tears in heaven
Remember, there are no tears in heaven.How thoughtful of God to give weeping believers this gracious assurance, that there will be an end of tears.
He personally will wipe them away (Revelation 7:17). The words are repeated in 21:4 with the precious addition that God is taking us to a place where there can be no sorrow or crying.
It can hardly be imagined. However, the promise is divine. But we are not yet there and, until we are, Mr Wet Eyes will have his greatly misunderstood, but deeply valued, ministry among us.
You who are weeping your way through this vale of tears have such blessed prospects in our Lord Jesus that you are commanded to 'rejoice in the Lord always' (Philippians 4:4).
Weep on; pray on; hold on; and rejoice. The best is yet to be.