William Waste and his wife looked forward to the birth of their twins with both anticipation and anxiety. Childbirth in the sixteenth century was fraught with hazards and the birth of twins even more so.
At last the babies were safely delivered and named Roger and Joan. But the joy of the parents was tinged with sadness. As the weeks passed they realised that little Joan was blind.
Martyrdoms
The family lived in Derby in the English Midlands, and William was a barber by trade. To augment his meagre income he also made ropes, dextrously twisting the strands together to produce the strength required.
The children were born in 1533 during the reign of Henry VIII. When they were three, far off at Vilvorde near Antwerp, William Tyndale was being tied to a stake — martyred for having translated the Bible into English so that ordinary people like William Waste and his family could read it for themselves.
'Lord, open the King of England's eyes' had been Tyndale's dying prayer — a prayer that was remarkably answered, for not many months later the king was persuaded to allow the free circulation of the Scriptures in English.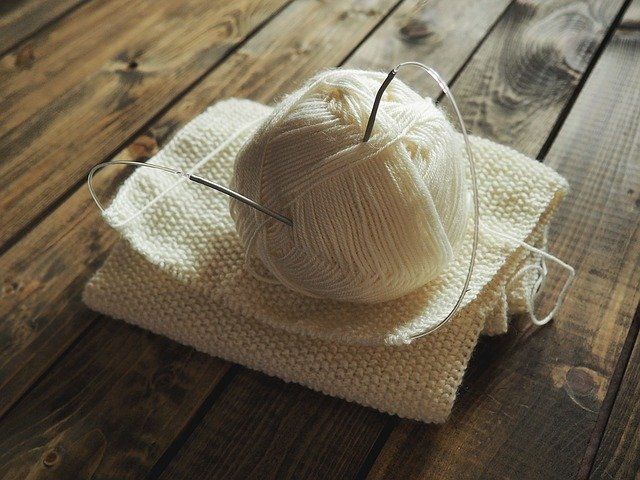 The Scriptures applied
As the blind child grew, she would help her parents in any way she could. Despite Joan's disability she learned to knit stockings, turning the heels with remarkable skill.
By the time she reached her teenage years she was able to assist her father making ropes. Her nimble fingers were rarely still.
In 1547, when the twins were fourteen, Henry VIII died and his nine-year-old son Edward came to the throne. What sort of king would the boy become? Would the country now be released from the tortuous cycle of persecutions and martyrdoms of the previous reign?
With relief the family learnt of the easing of religious restrictions. Now they could attend their local parish church and hear the Scriptures read in English.
When Archbishop Cranmer published his Book of Homilies that same year, it meant that from the pulpits of England there would now flow explanations and applications of the Scripture to the minds and consciences of the people.
Joan loved to attend the daily services at All Saints Parish Church. Blind she might be, but as she listened she began to understand the truths of Scripture. Soon her heart was opened to the gospel of redemption through the sacrifice of Christ. The Bible became precious above all things to the girl.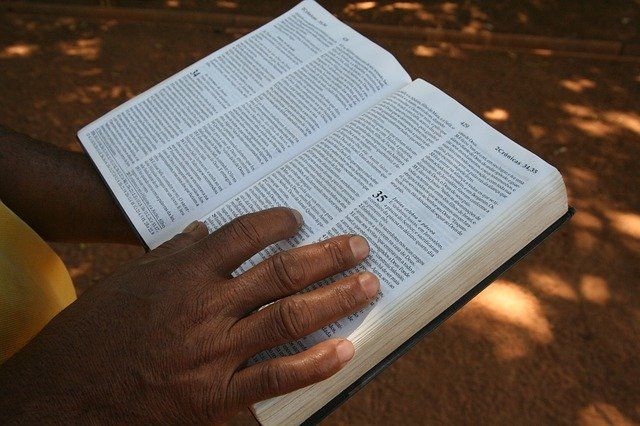 A Bible of her own
If only she could possess a copy for her very own! Joan had never been taught to read, for her blindness made such a skill unnecessary. But above everything else thing she longed for a New Testament.
Every penny she could earn as she helped her father twisting ropes was carefully saved until at last the day came when Joan had saved enough to purchase the coveted New Testament.
But who could read it to her? She knew a poor old man of seventy, John Hurt, who had been cast into the debtors' prison in Derby for some trifling offence. He could read and she found him willing to help her.
As she listened, Joan would sometimes interrupt the prisoner and ask him to read a chapter again. An intelligent girl, she learnt long passages of Scripture by heart so that she could recall them as she sat twisting ropes or helping her parents in other ways.
If the old prisoner was unable to read to her, Joan would find someone else to do so. As others were not as obliging as John Hurt, Joan would frequently pay her readers.
But not to be cheated, she would stipulate exactly how many chapters should be read for each penny, and how many times over certain chapters should be repeated before her reader was recompensed.
Inner resource
Then came two great changes in Joan Waste's life. While she was still a teenager her parents died. Dependent on their care, Joan may have wondered what she would now do, but her twin brother Roger undertook to provide for his sister.
The second change was the death of the boy king, Edward VI, at only sixteen years of age. His reign had ushered in an unprecedented period of prosperity for the Christian church.
The boy's dying prayer: 'O Lord God, save thy chosen people of England. O my Lord God, defend this realm … and maintain the true religion' must have touched many a heart. It also came as a warning of trials that lay ahead.
In 1553 Mary, Edward's bigoted Catholic half-sister, came to the throne. Many in the church who had adopted Protestant principles for convenience, now gladly reverted to their former ways.
But there was one young woman at least whose convictions remained firm and who clung steadfastly to her faith. By now the long portions of Scripture that Joan had learnt had given her a strong inner resource — unshakeable persuasions, coupled with the ability to demonstrate succinctly the clear doctrines of the Reformation.
Persecution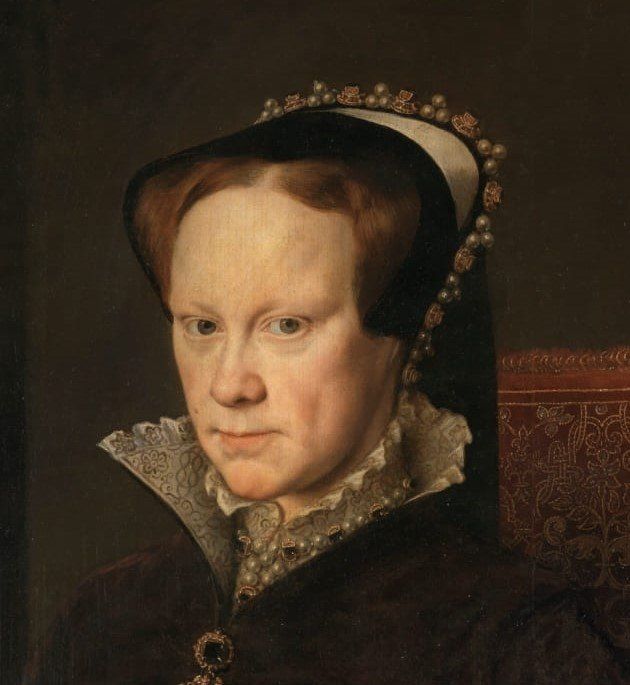 Nor was this mere head knowledge, for all who knew Joan spoke also of her attractive Christian character. It grieved the twenty-year-old deeply to hear those whose judgement she had formerly respected now openly denying the very truths she had learnt from their lips.
In conscience she declared she could no longer attend services of worship when the truths of the gospel on which her salvation depended were openly rejected from the pulpit.
Joan well knew the likely consequences of such a course of action. She had not long to wait, for 1555 was to prove one of the darkest years in the history of the English church.
The new queen's ruthless determination to bring her country back to the Church of Rome rekindled the fires of persecution throughout the land. That summer, Joan was arraigned to appear before a local tribunal made up of the Bishop of Derby and other dignitaries.
Then began the familiar interrogation, as her examiners tried to force the girl to say that the bread and wine changed into the actual body and blood of the Saviour during the Mass.
Condemned
'I believe what I have been taught both from the Scriptures and what I have learnt from the pulpit of this church', replied the blind girl courageously, knowing only too well the cost of such an answer.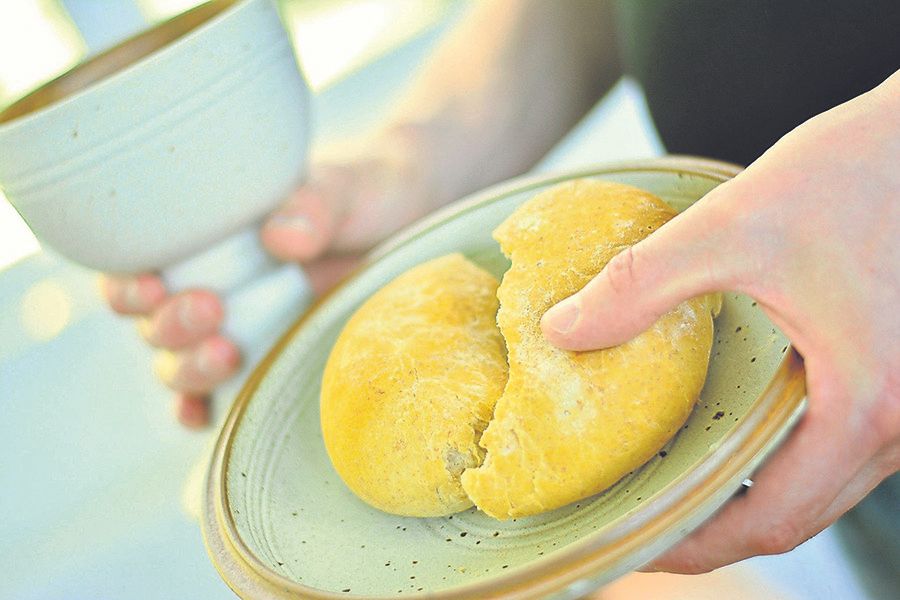 Turning the argument against her accusers, Joan asked whether in the Day of Judgement they would be prepared to bear upon their consciences the burden of having taught anything contrary to the Scriptures.
If not, why could they not leave a poor blind girl alone? Unable to give a straight answer to such a pertinent question, the bishop merely demanded whether or not she would recant of her heretical notions.
If her inquisitors were unprepared to accept responsibility for their teaching, neither would she answer their question, Joan answered stoutly. But the girl stood no chance against these unjust men who did not wish to be shown up by an uneducated blind woman.
Without further ado, Joan Waste was declared a heretic and handed over to the bailiffs to be kept in prison until preparations for her death at the stake could be put in place.
Sometimes she was taken back to court, as further attempts were made to force her to deny the truths she believed. Sometimes her accusers visited her in prison. But never could they undermine her resolve.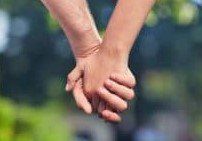 Infinitely precious
For five weeks Joan waited for that sentence to be carried out. We may only guess at her thoughts. Unable to write, she could leave no succinct statement of her trial or of her unswerving faith that Christ would strengthen her to endure her hour of need.
We only know that on 1 August 1555 the young woman was eventually led to the parish church — that church so familiar to her — to hear one last sermon.
Nor was that sermon designed to nerve her for the suffering she must endure. Rather it was a tirade from the lips of the Chancellor, Dr Draicott, declaring that Joan Waste must perish for the 'heresy' of rejecting the Catholic teaching of the Mass.At great personal risk, one person stood by Joan in her extremity. It was Roger her twin brother. He took his blind sister gently by the hand and led her out of the town accompanied by the crowd of onlookers, some hostile, some sorrowing, to the place known as Windmill Pit.
Here a pyre had been built. Before the cruel flames were lit, Joan begged the prayers of the people. And she herself cried to the Saviour to have mercy on her soul and to support her to the last.
The death of a blind woman of twenty-two might count little in the esteem of her persecutors. But in the eyes of God, the Judge of all, it was infinitely precious.