When sixteen-year-old William Hunter left his quiet home in Brentwood, Essex, to begin an apprenticeship to a City of London silk merchant, he could have no idea of the train of events that would develop – events that would test his earnest faith in God to the utmost.
William, born in 1535, and his brother Robert had been privileged to have the truths of Scripture diligently taught to them from their earliest days.
We do not know whether William's father had been able to purchase a copy of Tyndale's New Testament, recently translated into English, smuggled into the country, and circulating secretly. But we do know that early in life William had responded personally to the truths he had been taught.
Dismissed
At first all went well with his apprenticeship. The youth worked hard and was treated favourably by his master. But in 1553, with the death of young Edward VI, everything was to change.
Now the privileges of religious toleration enjoyed in the country for the previous six years were suddenly withdrawn. Scarcely had Mary, Edward's Catholic half-sister, ascended the throne before the young apprentice was told that everyone living within the City of London had been ordered by the parish priest to attend the sacrament of the Mass.
The boy refused. His master did all in his power to force him to comply but when William still would not submit, he was hastily dismissed from his post.
Returning to his Brentwood home, he remained with his parents for some weeks.
Not long afterwards William happened to be passing a church near his home. Noticing that the door was ajar, he slipped inside, and there to his delight, he saw an open Bible on the lectern.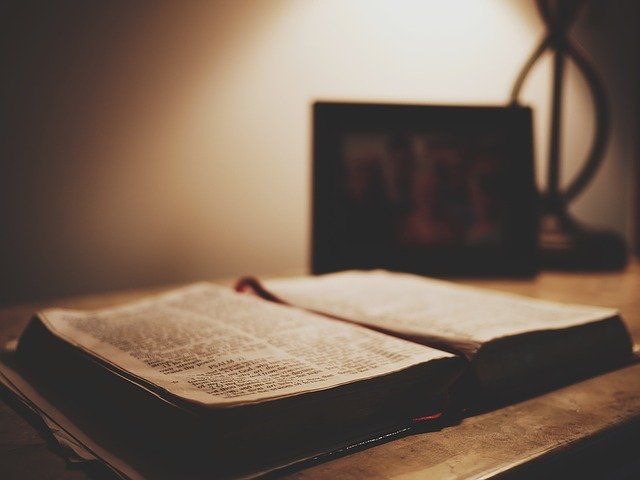 God's book
Alone in the church, he began to read aloud some of the passages of Scripture that he loved. Perhaps William did not hear approaching footsteps.
When he glanced up there was the sneering face of the old man known colloquially as Father Atwell, looking over his shoulder. 'How dare you meddle with the Scriptures?' snarled Atwell. 'Do you think you are able to understand them and expound them?'
'Oh no,' replied William hastily, 'I was only reading for my own comfort. I would never presume to expound them'.
'The land has never been merry since we have had the Bible in English', continued the old man.
'Oh, Father Atwell, you mustn't say that,' protested William. 'It is God's book, where we learn both what pleases and what displeases him.' This was too much for Atwell.
Cunningly he led the boy on, and by denying the foundational truths of Scripture that meant so much to William, trapped him into expressing his own strongly held convictions.
'You must turn another leaf or else you, and a great many more heretics, will broil for this,' threatened the disgruntled old man.
'God give me grace, that I may believe his Word and confess his name whatever happens to me,' responded William.
Trapped
Furious at the youth's gallant spirit, old Atwell stormed out of the church and into the nearby tavern where he found the vicar, Thomas Wood, drinking his pint of ale.
Retelling his story of the audacious boy who dared to read the Scriptures, Atwell conducted the vicar across to the church. Irritably, the vicar accused William of impudently taking upon himself privileges reserved for the clergy.
'I will read the Scriptures while I live, and you, Master Vicar, ought not to discourage anyone from it, but ought rather to exhort people diligently to do so,' William declared.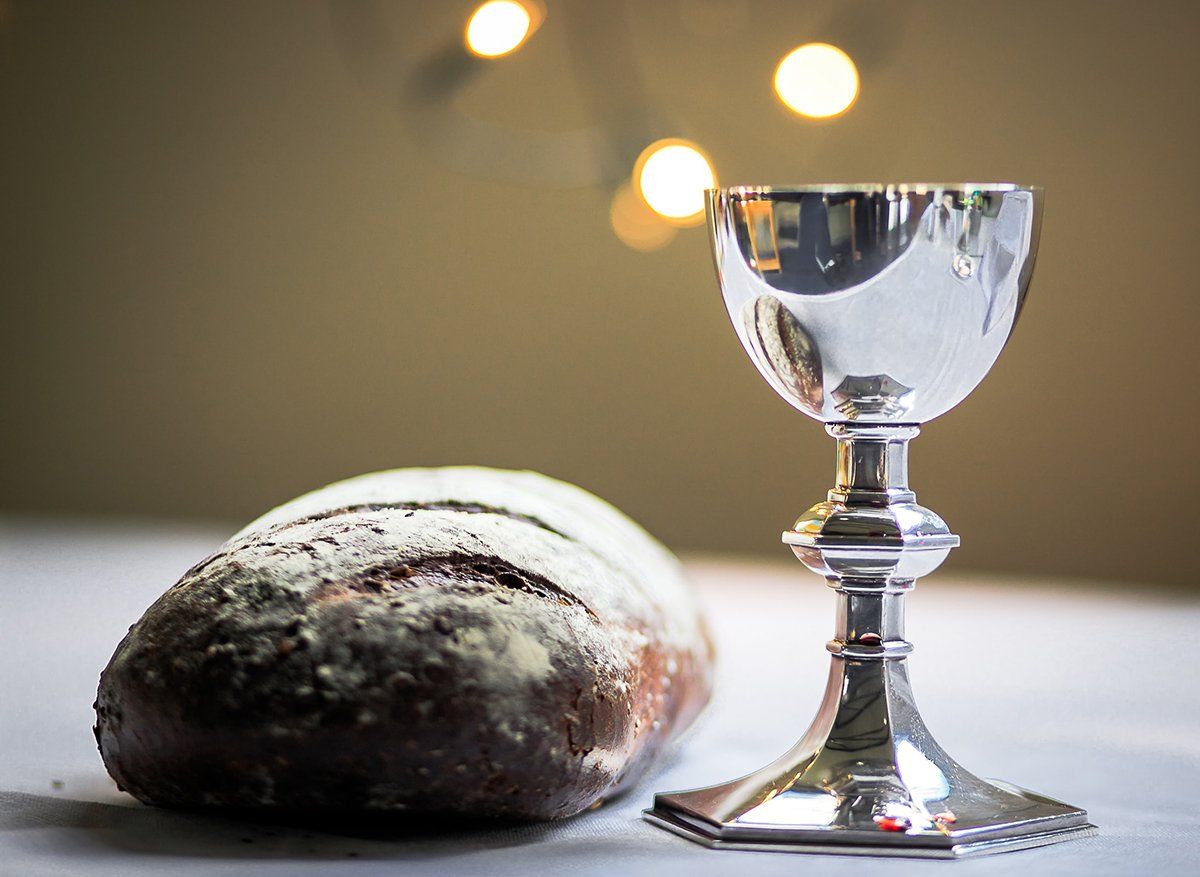 Gradually and skilfully the vicar steered the conversation round until he asked the all-important question. In what way did William Hunter understand Christ's words in John 6 where he spoke of himself as the Bread of Life, and of his people as eating and drinking of him for salvation.
The trap was set, and probably William knew it. 'Such words are to be interpreted spiritually', William replied, 'for Christ himself has said: "The words that I speak unto you they are spirit and they are life".'
That was enough. Now Thomas Wood had incriminating evidence that the boy in front of him was, as he supposed, a heretic, and as such he would be hunted down. Death at the stake might well be the outcome of such a threat, and William knew he must escape immediately lest both he and his parents should suffer.
Stocks
Not many hours had passed before the local justice and the constable were hammering on the door of the Hunters' home. 'Where is your son?' was the rough demand.
When William's father protested that he did not know where his boy was, Justice Brown began to threaten him. 'Go and find him immediately, or I will have you clapped into prison as well'.
'Sir, will you have me seek out my son to be burned?' asked the distraught father. At last William's father saw he had no alternative. He must obey. So he set out from home, ostensibly looking for William, but all the time hoping earnestly that he would not find him.
For three days he tramped the roads. Then he saw the boy. Weeping bitterly, his father told William all that had happened. 'I will return and say I can't find you', said the unhappy father.
'No, Father,' replied William. 'I will go home with you'. And so he did. As soon as the news reached Justice Brown that the youth had been discovered, he arrived with the constable at the Hunters' home.
Without further ado William was arrested, taken to the common prison where his arms and legs were thrust into the stocks, there to await further questioning.
Death sentence
'I hear you are a Scripture man and can reason much from the sixth of John,' was Justice Brown's opening gambit the next day.
'The vicar urged me to say what I did,' said William in defence. One Scripture after another was quoted at William to demonstrate the Catholic doctrine of the Mass. For each the boy had an answer.
At last Justice Brown angrily threw down the Bible he had been holding and exclaimed, 'You naughty boy! You just explain Scripture however you wish'.
'I don't mean to, Sir,' replied William respectfully, 'I earnestly want to know the mind of Christ in instituting the sacraments'.
'You are a villain indeed,' shouted Brown, his anger raised to such a pitch that no further discussion was possible.
When William suggested that it would be better if they spoke again when his fury had abated, Brown replied: 'Indeed, I shall send you tomorrow to the Bishop of London and he shall examine you'.
This was virtually a death sentence for the nineteen-year-old. Few survived Richard Bonner's prejudiced interrogations.
Crown of joy
Having discovered the strength of William's convictions, Bonner first tried to undermine his resolve with bribery, then with starvation and lastly by torture. Five times he brought the youth out for cross-questioning.
Nothing availed to undermine the boy's steadfast faith. After nine month's imprisonment William was sent back to Brentwood to die.
Once again William was able to see his parents. Far from trying to dissuade him, or seeking to save their son from the stake, William's father prayed earnestly that his boy might be given courage to hold on steadfastly to the end.
His mother shared the same spirit, declaring that she was proud and happy to have borne such a son who was prepared to lose his life for Christ's sake.
'Mother,' answered William, 'the little pain I shall suffer will be but short. Christ has promised me a crown of joy'.
With tears of joy and sorrow the three knelt together and prayed for each other that they might be given courage and grace for the coming trial.
Not afraid
'God be with you, son William', said his father. 'God be with you, good father', replied the son, 'and be of good cheer for I hope we shall meet again when we shall be merry'.
William's brother, Robert, supported him and stood with him to the last – an act that almost cost him his own life. Still clasping the Scriptures which had been his guide throughout his short life, William Hunter was chained to the stake.
As the fires were lit, cruel voices taunted him through the smoke: 'Look how you burn here; soon you will burn in hell'. But one voice shouted something different.
'William', called his brother Robert: 'think on the passion of Christ and be not afraid'.
'I am not afraid', called back William as he tossed his precious Bible to his brother for safe keeping.
Lifting his arms heavenward, the nineteen-year-old martyr cried out, 'Lord, Lord, Lord, receive my spirit'.
Only an apprentice boy – but such was his steadfast testimony and his love for God's Word that William Hunter must be counted among the most courageous young people of his, or any, time.