Our Lord has told us that we must 'go into all the world and preach the gospel to every creature', but that is no easy task.
The apostle Paul dedicated his life after his conversion to preaching the gospel and he tells us what happened to him: 'From the Jews five times I received forty stripes minus one. Three times I was beaten with rods; once I was stoned; three times I was shipwrecked; a night and a day I have been in the deep; in journeys often, in perils of waters, in perils of robbers, in perils of my own countrymen, in perils of the Gentiles, in perils in the city, in perils in the wilderness, in perils in the sea, in perils among false brethren; in weariness and toil, in sleeplessness often, in hunger and thirst, in fastings often, in cold and nakedness; besides the other things, what comes upon me daily: my deep concern for all the churches' (2 Corinthians 11:24-28).
There are probably few faithful servants of God who have never asked themselves the question: 'What's the use? Mine is a hard task, for I preach to many in whom I see nothing hopeful. I thunder the law, and the conscience is not stirred; I talk of the love and mercy of God, and the heart is not moved; I preach the sufferings of Christ for our sins, and the eye does not weep; I point to hell and there is no fear, nor is there any desire kindled when I speak of the glory of heaven. There is absolutely nothing in men that encourages me to preach to them. Is there any reason why I should preach the Word to those in whom I see nothing?'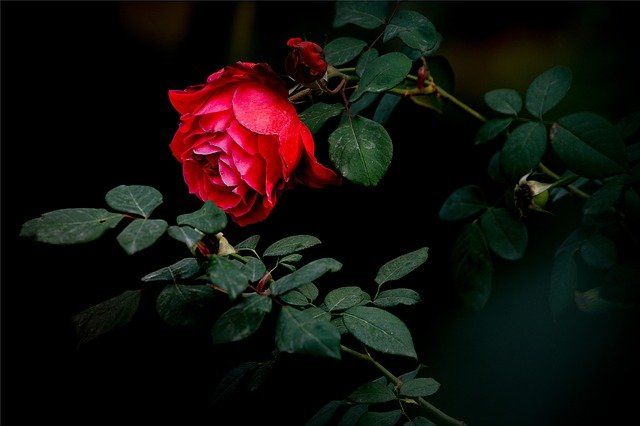 Think of the creation of the world. Of what did God make the world? Did he not make it out of nothing? You have never grasped the idea of nothing until you consider the creation. When God spoke there was no ear to hear. When he said, 'Let there be light', there was no eye to see it. When he made the rose there was no nose to smell it. When he made the fruit on the trees there was no mouth to taste it; when he made the garden there was no foot to walk in it. Nothing was everywhere, and yet out of nothing he made all things. He spoke and it was done. He commanded and it appeared.
You say there is nothing in those to whom you preach or witness; that they show no more reaction than a dead corpse. But that is exactly what they are spiritually — 'dead in trespasses and sins' (Ephesians 2:1). It was to a valley of dry bones that God told Ezekiel to preach (Ezekiel 37). It was God who gave them life. The trouble is that many people try to provoke signs of spiritual concern before preaching the gospel to sinners. They try to break them with a sense of guilt before God's holy law, or burden them with the terrors of hell. We are not to look for signs that they are 'coming to faith in Christ'; we are to call them to 'come to Christ in faith'. There is a world of difference between the two. 'We preach Christ crucified,' Paul said. We must do the same. Inasmuch as the heart of man is empty and the soul is dark, the conditions are right for God to create a new heart and a right spirit and put his grace where there was no grace.
If you had to convert the sinner, then your task would certainly be hopeless; but if salvation is of the Lord, as the Scriptures say, you may comfort your heart with this thought, that he who created all this marvelous earth out of nothing can also create life, love, hope and faith in Christ where there are no spiritual ingredients or interest with which to work. The psalmist knew this to be true: 'My soul, wait thou only upon God; for my expectation is from him' (Psalm 62:5).