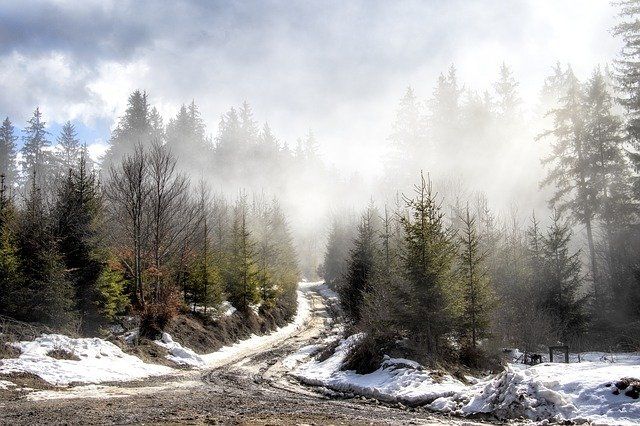 Romania's central position in Europe has exposed it through the centuries to countless invasions from east and west. The Carpathian Alps divide the country into two unequal portions. The western section, known as Transylvania, was once part of the Austrian Hungarian Empire and was influenced by the Protestant Reformation. It now contains 85% of Romania's evangelical churches and is home to many ethnic Hungarians.
The area to the east and south of the Carpathians originally formed part of the Ottoman (Turkish) Empire. This is more spiritually 'barren'. Here the Romanian Orthodox Church exercises great authority. The priest in most villages has more real power then either the democratically elected mayor or the head of the local police station.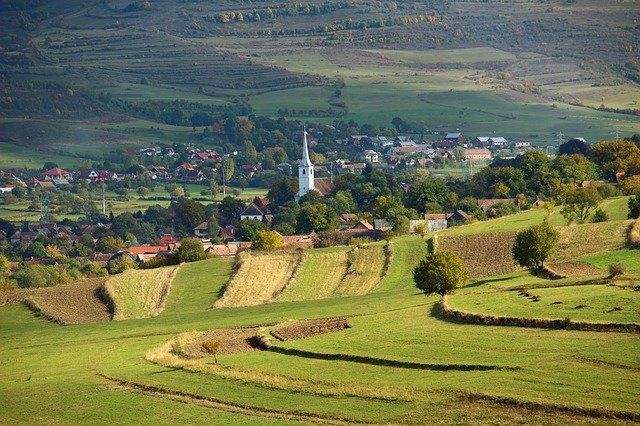 Romanian Orthodox Church
The Romanian Orthodox Church claims that over three-quarters of the population are Orthodox believers, and therefore Christians. This false claim is based on their practice of infant baptism by triple immersion, followed immediately by Chrismation (anointing with oil, through which the infant is supposed to receive the Holy Spirit). The Orthodox maintain that they alone have the truth and that the teaching of all others, including Roman Catholics, is in error. For them, to be Romanian is to be Orthodox. Evangelicals are treated as sects, along with cults like the Jehovah's Witnesses, Mormons and Children of God. Today many heretical cults are making inroads in Romania.
Protestant Churches
There is a reforming, evangelical movement within the Hungarian Reformed Church, although this church is largely nominal and ecumenical. The large Baptist Union, Pentecostal and Brethren Church groupings are professedly evangelical. Since the revolution of December 1989, missionaries from other countries have worked alongside these indigenous churches. There are evangelical missionaries working to establish other types of work as well. South Koreans are attempting to establish evangelical Methodist and Presbyterian churches, while many others are engaged in planting independent churches.

Aid
Since the revolution, financial and material aid has poured into Romania to help the Romanian people in their devastated economic condition. This has come not only from the UK, but from all over Europe and America. It is difficult to have an overall knowledge of what is happening in this realm, because there are hundreds of large and small charities, Christian and non-Christian, continuing to give a variety of aid in a variety of ways.
Some help flows directly from overseas local churches to Romanian local churches. Some comes in the form of material assistance to orphanages or hospitals. Individual Christians also channel aid through personal Romanian contacts. Then a considerable volume of support comes through larger evangelical organizations, which support pastors and Christian workers, supply financial aid, and provide equipment and other materials for schools, kindergartens, orphanages, hospitals and churches.
This state of affairs will probably continue for a long time to come, since the economy in Romania is in poor shape and getting worse. In May 1998, I was informed by one large church in the north-east of Romania that there are people in their congregation who can no longer afford to buy bread. This is because the inflation rate (150% in 1997) has continued to rise, while pensions and incomes (many do not have even these) have remained nearly static.
Church building
In many small towns and villages it is impossible for evangelical churches to rent a suitable meeting place. All across Romania, new church buildings in various stages of completion can be seen. Nearly all of these will have been financed from America. This assistance is generous, but often the maintenance of these buildings, with their regular running costs, is way beyond the financial capabilities of the local fellowships who have inherited them.
In a number of cases the ambition of local churches to build much more than just a meeting hall has resulted in the donated finances being used up before the building is completed. In the worst cases of this kind the end result has been large, concreted holes in the ground. This kind of involvement has added fuel to the Orthodox Church's charge that the evangelicals are the tools of the Americans. On the other hand, where building programmes have been carried out in a sensitive manner, local churches can now meet for worship in simple chapels or 'houses of prayer', and avoid the stigma of 'not being a proper church because they do not have a church building.'
Pastoral training
One communist tactic adopted to destroy the church was to deny it the possibility of training enough men for its ministry. For example, under communism the evangelical Baptist Union of Romania was permitted to accept only a handful of men for its seminary in Bucharest, in spite of having more than 1200 churches needing pastoral care. This has resulted in many pastors today being responsible for the care of clusters of churches. Nevertheless, even under communism, men were secretly trained in different places in 'schools of the prophets'. Yet it still remains the greatest need of the churches to have men taught by God, filled with his Spirit, and able to feed and lead others by the Word of God.
Pastoral pressures
Romanian church leaders have new freedoms, with open opportunities for evangelism. They are concerned to seize those opportunities with both hands. Many pastors need the wisdom, as well as courage, to say 'No' to certain requests. Many leaders are rushed off their feet. They carry almost intolerable burdens of work on the one hand, and have a passion to do all that they can on the other. Most if not all of the leading men suffer from ill health, as a result of not only years of suffering under communism but also the present stress of a multitude of duties. Even some of the younger men, who have entered the ministry since the revolution, suffer ill health stemming from this busyness in the Lord's work.
New initiatives
Since 1989 the Baptist church in Oradea, with outside help, has been able to construct and open a Bible Institute, where pastors, school teachers, social workers and others are taught a joint degree course (theology plus another subject). A similar project is in progress in Bucharest, where the Baptist Seminary provides the theological input whilst the university supplies the other component. In the long term, the Baptists hope to be able to establish their own university. In Timisoara a small group of evangelicals is working to gain recognition as an evangelical faculty within the State University.
Across Romania there are a number of lay training institutes, designed to help men unable to attend college full time, yet already involved in preaching and teaching the emerging churches. Some of these institutes are assisted in Bible teaching by outside missionary agencies and others by individual Romanian pastors or visitors from other countries. There are also independent Bible colleges, several with North American or South Korean connections. The standard and quality of the teaching given in these varies considerably.
Evangelism
The Romanian Evangelical Alliance [Baptist, Pentecostal, Brethren and Lord's Army] has been instrumental in launching The Voice of the Gospel radio ministry. At the present time programmes are produced locally and aired in at least six major cities: Bucharest, Oradea, Suceava, Sibiu, Arad and Cluj. Similarly, immediately after the revolution, the alliance sponsored a Christian TV programme called The Book of Books, which brought in the astonishing figure of over 1.5 million responses. Teams of workers from local churches are still following up many of these enquirers.
With much evangelistic activity, the churches continue to grow, in some places quite rapidly while in others slowly but steadily. It has been said that intense interest in the Bible and the message of evangelical churches has waned from the high peak it reached shortly after the revolution. Nevertheless, new people are still being added to the churches.
Opposition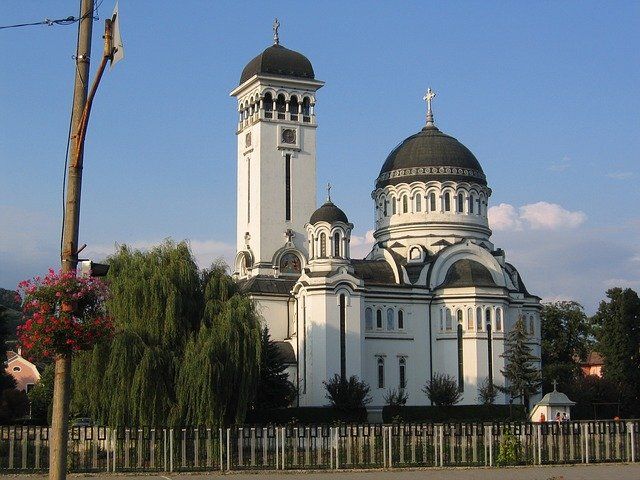 Opposition comes mainly from the Orthodox Church and varies in intensity. Just before Easter 1997 there was an unprovoked attack on believers in a small village in the north-east of Romania. A mob of 900 people, urged on by the local Orthodox priests and their deacons, attacked a small group of Baptists meeting legally in a home in the village. The repercussions echoed across the nation and beyond when the mass media picked up what had happened. Believers were able to voice their concern publicly at the infringement of their civil and religious liberties. Such events in the east and south of Romania are not rare, but usually receive scant attention from the media. This sort of persecution of evangelicals by the Orthodox in fact is not new – it took place in the period between the two World Wars earlier this century. The Orthodox Church is trying, through parliament, to become the only legal church in Romania. Evangelicals fear that, if this were to take place, believers would be even more fiercely persecuted than they are at present.
Is it revival?
When we hear of packed churches in Romania, bursting at the seams as crowds of people squeeze in to hear the Word of God; of regularly held services of believers' baptism, with thirty to forty candidates; of new churches being started one after another; we immediately ask, 'Is this revival?' In Romania there was intense interest in the gospel in many parts of the country even before the revolution. But do these reports reveal that now a revival is taking place?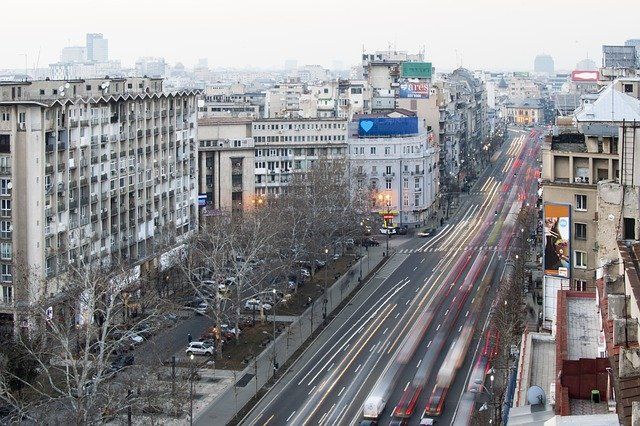 My answer, based on the experience of having lived in Bucharest, travelled in the south and east of Romania, and received reports from the west of that country, would be 'No, this is not revival; but it is an indication of spiritual vitality in the churches.' The reason for my categorical 'No' is simply that the awesome, felt, presence of God, about which I have read in earlier times of revival, is not present in church services in Romania. There is not the overwhelming sense that God is in the congregation in all his holiness, power and majesty. Nor do we hear of people agonizing with the burden of their sin and wickedness before such a holy God. This is not to underestimate the work of the Spirit in that land in creating a genuine spiritual hunger, which is far deeper than that in the United Kingdom. It would also be true to say that many Romanian Christians feel that this spiritual longing is steadily being eroded by waves of materialism and worldlinesssweeping in from the West.
Underlying needs
As the seed of the Word of God is being sown, Satan is at the same time planting seeds of error. Many believers in city, town and village churches have received inadequate teaching from the Word of God and consequently have little biblical understanding, especially concerning the doctrines of grace. Many pastors are spiritual men but grossly overworked. There is an inadequate supply of men with a thorough understanding of the gospel of grace, and able to lead others on in Christ.
Whilst rejoicing at what God is doing and has done, let us pray to the Lord of the harvest that he will raise up workers to shepherd the new lambs, and that the churches will grow stronger as believers grow in grace and in the knowledge of the Lord Jesus Christ.