Both Isaiah and Paul refer to the gospel as a 'report'. Isaiah says in chapter 53 and verse 1: 'Who hath believed our report? and to whom is the arm of the Lord revealed?' Paul follows in Romans 10:16: 'But they have not all obeyed the gospel. For Esaias saith, Lord, who hath believed our report?'
So often, the gospel seems to fall on deaf ears, unheard and unheeded. It is a true report from God about God. It is the good news of his purpose of grace, of his plenteous mercy to fallen sinners, of his wisdom of saving his people by the merits of his Son. It is the revelation of a righteousness given as a free gift, and imputed to the sinner, of full redemption through the blood of Christ and of the sure keeping of all in Christ. It is a 'faithful saying and worthy of all acceptation…' But if so few hear it and so few believe it, why preach it? We preach the gospel of Christ crucified, first of all, for God himself!
Paul tells us that whether men are being saved or perishing, 'We are unto God a sweet savour of Christ, in them that are saved, and in them that perish.'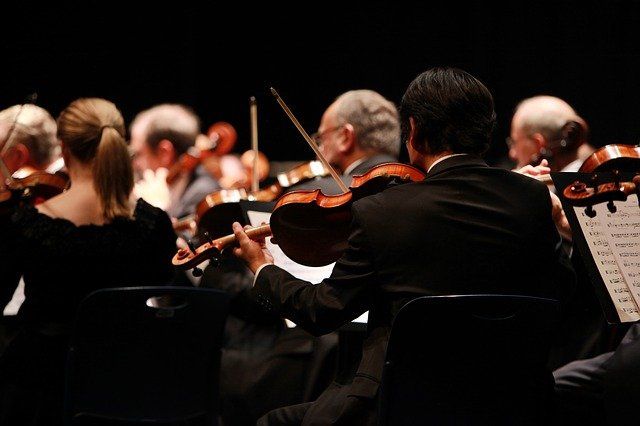 Many a king or wealthy person over the centuries have received what has been called a 'command performance'. They have summoned some musician or singer or artist to come and perform to the delight of the king or person alone! And these people have been privileged and thrilled at the thought of doing so for such a distinguished person. How much more so is it to preach the gospel, if for no other reason, to the pleasure of God alone! To his glory and to the praise of his grace, purpose and his Son. Oh, he shall by this gospel save his people and bring them to Christ in faith. But whether there be many who believe at any one given time or under any one faithful ministry, it is his to determine. Ours is to faithfully, repeatedly, clearly, honestly give the report!
But you ask, 'What if people don't believe?' Paul confronted that thought in Romans 3:3: 'For what if some did not believe? Shall their unbelief make the faith of God without effect?' To this he responds, 'God forbid: yea, let God be true, but every man a liar.' When Isaiah asked the question, he also gave the answer. All will believe the report to 'whom the arm of the Lord is revealed'. Paul was the pattern and proof case. He declares in Galatians 1:1516 that he who had so vehemently resisted, denied and refused to believe the gospel report, believed on Christ 'when it pleased God … to reveal his Son in me …' Immediately after Isaiah asked the question, he gave toe report again more clearly than ever!