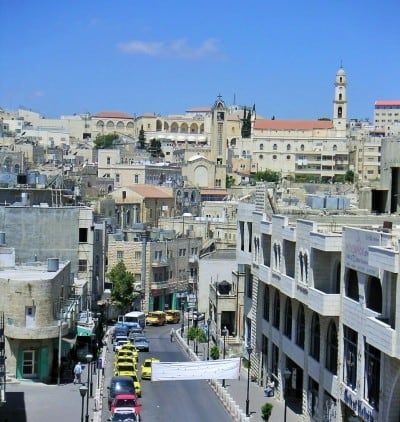 'Now after Jesus was born, in Bethlehem of Judea, in the days of Herod the king, behold wise men from the east came to Jerusalem, saying, Where is he who has been born King of the Jews?' (Matthew 2:1-2).
The visit of the wise men to worship our Lord at the time of his birth is one of the most fascinating and spiritually meaningful events connected to Jesus' coming to earth.
At this season of the year, there is always a lot of study and a good bit of speculation about the circumstances of these men. Who were they? Where is 'the east' that is mentioned? What was the strange star that they followed?
Rather than get lost in the technicalities and circumstances of such questions, I believe it is more profitable for us to take a look at the spiritual implications of their coming. One thing, for sure, the Magi came a long way to visit and adore the King of the Jews.
Admirable resolve
If we assume, which is most probable, that 'the east' was somewhere in the region of Babylon (which is now Iraq), it would have taken approximately four months for them to track across the barren land that separates Babylon from Israel.
Imagine, for a moment, their setting out on a camel's back to cross through the largely desert terrain, following the star, to seek Israel's King. Pitching their tents nightly under the starry heavens, seeking provender along the way, facing the blowing sand storms of that region, it shows an admirable resolve.
The first thing that strikes me is the fact that, when God's grace gets ahold of the hearts of people, they become earnest and determined seekers for God's revelation to their hearts. Sometimes, when the great truth of salvation by grace is preached, especially when God's sovereign agency is acknowledged in the opening of men's hearts, people mistakenly believe that all they have to do is to wait for the 'lightning bolt' of divine power to strike them.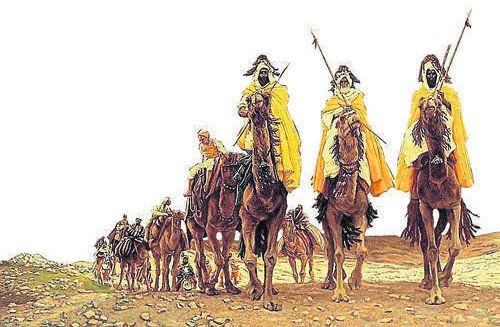 Such people forget the human side of salvation, which involves conscious decision and resolve. Jesus said to the people, 'Do not labour for the food that perishes, but for the food that endures to everlasting life, which the Son of man will give you' (John 6:27).
Labour for the food that endures to everlasting life. Was our Lord teaching salvation by human exertion and works? Was Jesus a mere legalist or moralist, a 'God who helps them that help themselves' advocate? Far from it! When his hearers asked for an explanation as to how they could 'labour' for salvation, he told them that the 'work of God' was to believe on him, the Son of God (John 6:29).
The Bible of course teaches that, in their natural condition, people do not seek the Lord. No, a real seeker, a real enquirer for the precious gift of salvation has been touched by divine power. We can be sure that, before these sages from the east, set about on their long trip, they were being drawn by the Holy Spirit.
Determined search
Paul told the people at Athens that God commands all men everywhere to repent (Acts 17:30). In the same message he asserted that, as Creator of the universe, God has the right to expect all who live and breathe to seek him (Acts 17:22-25).
People can seek the Lord by going to where his Word is preached, studying his inspired Scriptures, and calling on him to change their hearts. Without a doubt, there will be multitudes in hell who laid their souls down on the pillow of God's sovereignty and simply waited for him to perform a miracle, apart from their human agency of repenting and believing. God repents for no person; the sinner, himself or herself, must repent and believe.
What a rebuke the conduct of the wise men from the east is to many people in our own generation! Although we live perhaps in the sound of church bells and have access to Bibles of many translations, we too easily go about our earth-bound affairs without 'labouring for the food that does not perish'. People seek fame, security, wealth, pleasure, but they do not seek to find an interest in God's redemption through Jesus.
May, at this Christmas season, all of the heralds of God's gospel call upon 'all who will hear' to come to Jesus for salvation.
John F. Thornbury has served for many years as a pastor in Baptist churches in Pennsylvania and Kentucky.