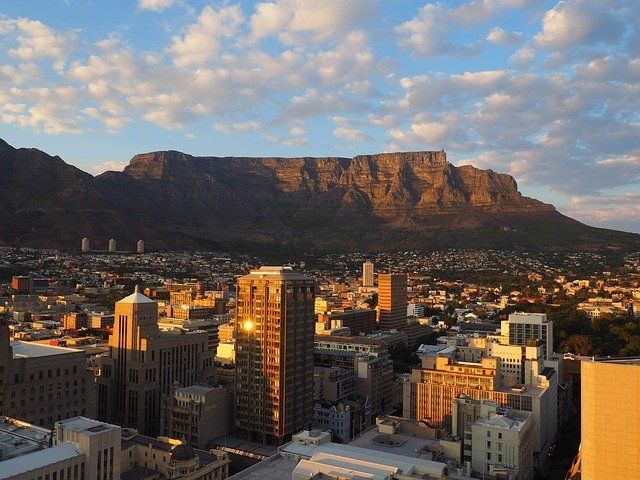 A massive 2½ million children have been orphaned by the HIV epidemic in South Africa. As a response to the desperate needs, young Zulu Warrior orphans gave a spectacular Commonwealth Games-style art and culture performance at 30 venues throughout England this summer, to raise funds for their AIDS orphanage.
Dressed in traditional Zulu costumes of animal skins, spears and beautifully patterned cloaks, the Warriors performed a Zulu war dance, a funeral lament, victory celebrations, a comic narrative, a township dance and Zulu gospel music. Their skilful, highly co-ordinated dancing and harmonious singing enthralled their audiences.
Motivated by Christian compassion and God's call, the Warriors' group founder, Heather Reynolds, is responsible for the care of 800 orphans, and the numbers are growing daily (website www.godsgolden acre.org). The majority of these are HIV negative.
Initially, Heather and her husband supported the orphans out of their own means, using their pottery and sculpture skills for a living. But eventually, they found themselves caring for over 100 children, and found this too large a family to support!
They now have 16 volunteers to assist them, and financial gifts are blessing their endeavours.
Training
When a child's parents die of AIDS (and 36% of the KwaZulu-Natal population is HIV positive), the breadwinners are lost, crops are no longer harvested, and famine spreads. In one instance, nine-year-old Wendy was left caring for her five brothers and sisters.
To combat these situations, Heather and her volunteers now have three community care centres with foster care support; a rural outreach project that provides food, clothing and medical supplies; and an AIDS hospice.
Added to this, they provide the school fees and uniforms needed for the children's education (education is not free in South Africa), and older orphans are trained in vocational skills such as building, horticulture, home-based care and community health work.
Uganda success
In Uganda, the AIDS epidemic has been dramatically in decline, thanks to the president's wife facilitating the transfer of AIDS education from the government to the church. So why is the AIDS situation so desperate in South Africa?
Apart from the obvious problem of sexual lifestyle, it seems to be a tragic combination of two factors. Firstly, as is well known, the South African president is not persuaded that the HIV virus causes AIDS.
There is some scientific evidence to support his position, and this is a matter of academic debate. But the majority of AIDS research scientists believe that the evidence that the HIV virus does cause AIDS is overwhelming.
Epidemiological reasons alone support this, witness the way Uganda has reversed the AIDS epidemic just by promoting a change in sexual lifestyle, thus limiting the spread of the virus.
Oasis of hope
However, black Africans are unwilling to change their sexual habits because they consider it a ploy by whites to impose population control.
Paradoxically, there is some truth in this. There is indeed sustained pressure from the developed world for developing countries to limit their populations. This is sometimes made a condition for overseas aid. There is a real need to disentangle this web.
One way is for Christians to be at the forefront of exposing the humanistically-driven myth that the world is over-populated (for further information on this topic see www.biblicalcreation.org/ theology — philosophy/bcs090.html).
At God's Golden Acre, they aim to give a home and a future to as many AIDS orphans as possible. Without this oasis of hope, children will starve to death, child prostitution will increase as families struggle to survive, and there will be more street-children and more crime.
When the Young Zulu Warriors brought their rich culture to England, it brought alive the plight of African AIDS orphans. We need to become 'Warriors' on their behalf, to help supply their needs.