Evangelical Times holds an extensive database of evangelical churches. Our readers find searching this list very useful when they are on holiday, or if they are moving to a new area to live or travelling on business.
☑️
All the churches included in ET listings on the understanding that they are genuinely evangelical in their position. For a church to be added to the list we ask that they be able to agree to this
statement of faith
.
Update or add a new church
ET's Evangelical Church list is a free service. We do ask that information is regularly kept up to date. If you have an existing listing you can update it using this form. You also can use this form to add a new listing
Add or update your church now
Invitation to list in the special Holiday Churches June edition of Evangelical Times
All churches in ET's litings are invited annually to place an advert for their church in the Evangelical Times prtinted Holiday Church edition. Invitations are sent by email in February of each year, with the deadline for inclusion usually by mid April
Display formats in print
Churches can choose from three display formats for their entry
See formats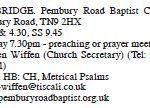 Standard Entry £20
Example of a standard entry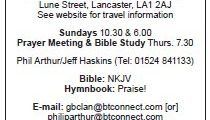 Enhanced Entry £30
Example of an enhanced entry
Photo Entry £40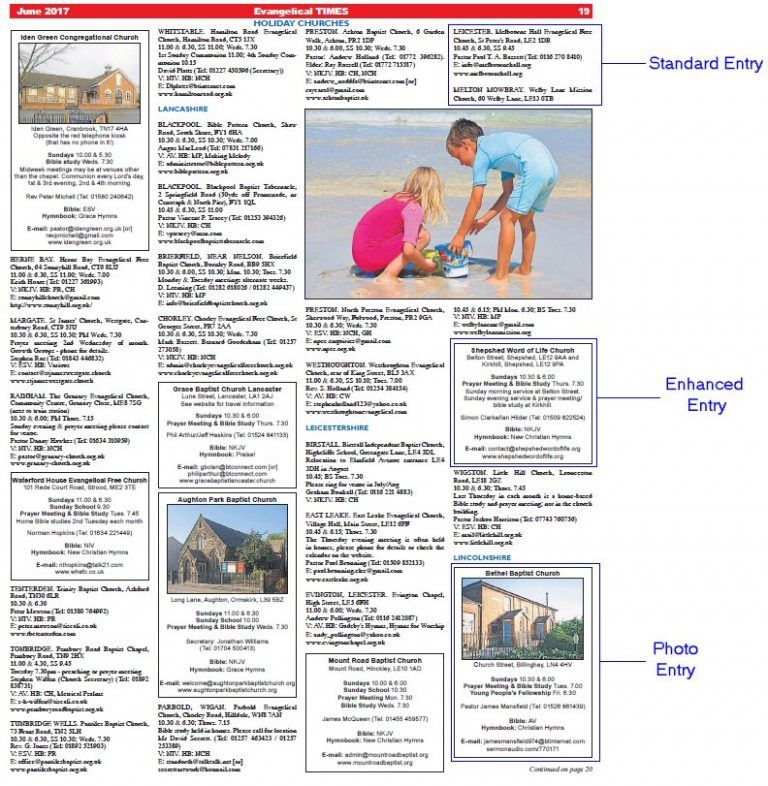 ☕
If you have previously subscribed to our online annual purchase programme you will be sent an email reminder in plenty of time to make a payment for the current year.