Area: 385, 229 square miles.
Political: Neighbouring countries are Gaza Strip, Israel, Libya and Sudan. Egypt is strategically placed, controlling the only land bridge from Africa, the Sinai desert, and the Suez Canal. It plays a central role in Arab-Israeli politics.
Capital: Cairo (12 million).
Ports: Alexandria (3 million), Aswan, Port Said and Suez.
Urbanisation: 49%.
Economy: Egypt has achieved economic progress since the 1980s, although oil price fluctuations and the massacre of foreign tourists in Luxor in November 1997 have lost it foreign exchange earnings. About 40% of the labour force work in agriculture, 40% in services (including government) and 20% in industry. Egypt is rich in mineral resources like petroleum, natural gas, iron ore and phosphates. Its exports include crude oil and petroleum products, cotton products, textiles, metal products and chemicals. Tourism is important.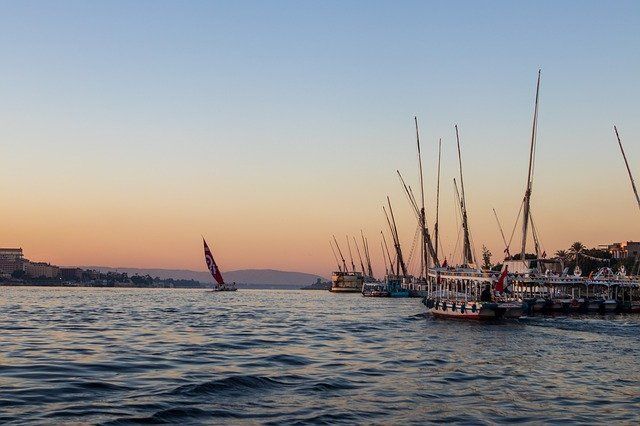 Environment: Nearly all hot desert, except for the Nile valley and delta. The Nile enters Egypt from Sudan and then flows 960 miles north to the sea. Egypt experiences hot dry summers and cool winters. Environmental hazards include drought, earthquakes, flash floods, landslides and sandstorms.
Population: 67 million.
Life expectancy: 62 years.
Ethnic groups: Egyptian 86%; Arab, including Bedouin and Sudanese, 6%; Nubian 3%; Berber 2%; Gypsy 2%; others 1%.
Languages: Arabic (official), English and French.
Literacy: 51%.
Religion: Muslim (mostly Sunni) 86%; Orthodox, especially Coptic, 13%; Protestant 1%.
Protestant denominations: Anglican, Free Methodist, various Pentecostal and Charismatic, Presbyterian.