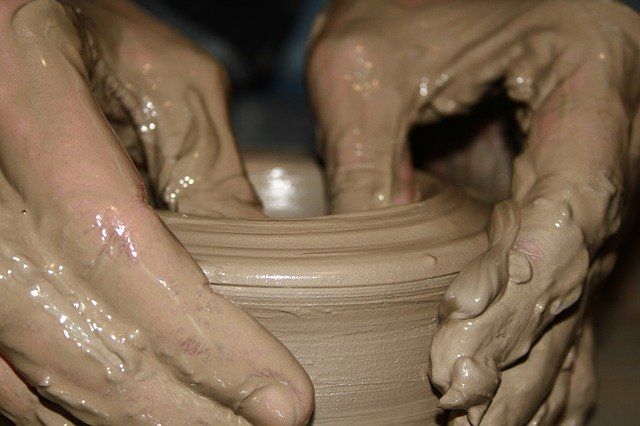 Directly descended from Josiah Wedgwood (of pottery fame), William showed an early aptitude for the family business. As he divided and tossed the clay to achieve the correct blend, and learnt the intricacies of moulding delicate figurines, the boy's inherent skill became obvious.
Master craftsman
Born in Burslem, Staffordshire, in March 1780, William could boast that, half a century earlier, his great grandfather Josiah had built the largest house in Burslem. But for William himself there was only a poverty-stricken hovel where his hard-working mother struggled to keep the family out of debt.
For William's father, who had married Ann Wedgwood, was a waster. Any money he earned was quickly dissipated on drink and gambling, while Ann struggled to feed her family.
As William Clowes matured, it became evident that he was a natural leader. Medium in build, well-proportioned and athletic, he combined physical strength with a magnetic personality. He soon became a role-model for the village boys of Burslem.
Before long William attained to the status of master craftsman – a position which commanded high earning potential. The youth seemed set for a successful career. But with a serious side to his nature as well, he could later recall weeping inconsolably over his sins at some religious meeting, even as a ten-year-old.
Accolades
Dancing, running, long jump, boxing; there was no sport at which the young man did not excel. But William Clowes lacked one thing – parental guidance and discipline. His indolent father did nothing to channel his son's gifts and abilities.
Dancing became the youth's favourite pastime, and soon Clowes was to boast further accolades as a prize dancer. Competitions into which he entered gave him national awards. There were few in the entire country who could compete with the boy from Burslem for poise and proficiency on the dance floor.
But with the dancing came inevitable accompaniments: drink, gambling and questionable company. The young man was on a downward spiral.
Yet, despite a hardened exterior, the quiet voice of conscience protested. Even the noise of the musical instruments in the dance hall could not drown the incessant whisper: 'For all these things you will surely be brought to judgment'. Then terror would seize him until he could silence the voice with more liquor.
Firebrand
One night as he danced the hours away in Burslem Town Hall, the sense of condemnation gained the mastery to such a degree that Clowes suddenly turned and fled the scene.
Assuming that their son had been taken ill, his parents dosed him with gin and tobacco until he became physically ill as well. In an agony of fear, William begged his mother to pray for him.
Dutiful though she was, Mrs Clowes could not help. So, urgently vowing to serve God for the rest of his life, the youth at last found rest in sleep.
This experience was not soon forgotten. William made efforts to reform his ways, but these were punctuated by interludes of wild and boisterous behaviour. Perhaps marriage would help, he thought.
At twenty years of age he courted and married Hannah Rogers. Hannah's friends warned her against the consequences of marrying a firebrand like Clowes, but she was deaf to their entreaties.
Predictably, marriage brought no lasting reformation of character, and Clowes became yet more acutely aware of his sins until the situation became unbearable. His behaviour was increasingly erratic and Hannah feared for his sanity.
Anger
Once he broke down and wept uncontrollably in front of her. Dismayed, she suggested that the answer to his problems was not weeping or praying but a life of industry and self-control – the very thing Clowes could not achieve.
Yet despite all this, he still made progress in the pottery industry until his accomplishments were such that he could earn as much as £1 a day – at a time when many could scarcely earn that much in a week.
After several years of married life, Clowes took violent offence at something that Hannah had done. Striking the wall in his anger, he marched out of the home, taking with him nothing but his mother's Prayer Book.
He wandered penniless, hardly knowing where, reading his Prayer Book, weeping and wondering at the strange course his life had taken. Eventually he reached Hull, more than a hundred miles from his home.
Not forsaken
Still the inner conflict raged. Again and again he vowed to God that he would reform his life. 'Sometimes', he wrote later in his journal, 'I used to walk in solitary and unfrequented places, wishing that I was a bird or a beast, or anything that was not accountable to the tribunal of heaven'.
Once more he obtained an excellent job, only to find that drink and bad company inflamed all the old passions.
Hull would become the scene of some his most reprehensible behaviour. But God, whose eyes can see the heart, had not forsaken him.
These were the days when press-gangs roamed the streets looking for idlers, forcing them into military service. What better escapade than to impersonate a press-gang officer and frighten customers at the local taverns? Dressed in the typical gear of such an official, complete with gaudy yellow buttons, he raided some of his old haunts, only releasing his victims after the satisfaction of seeing their terror-struck faces.
But it was a double-edged joke. One day as Clowes was wasting his time in a tavern in Barton, a ferry trip across the Humber Estuary from Hull, genuine pressgang-men seized him after he had been involved in brawl.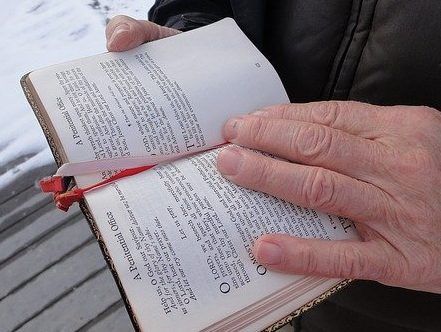 Lovefeast
Only when his master pleaded for him was Clowes set free. But the scare determined him to seek the refuge of his home once more, and he began the long trudge back to Burslem.
Again he read his Prayer Book as he travelled. Now his eyes fell on words he had never noticed before: 'They that eat and drink [of the Lord's Supper] unworthily, eat and drink damnation to themselves'. 'What a shocking sin!' thought Clowes.
Hardly had he reached home before he was invited to attend a service at the Methodist church. A 'lovefeast' was to follow and Clowes accepted a ticket for it from a friend. Each ticket bore the owner's name and was inspected at the door.
Holding his thumb over all but the first letter of his friend's name – a name that also began with 'C' – Clowes hoped to steal in.
As the official took the ticket to examine it, a sudden gust of wind blew out the candle. Another candle was called for. As he took the ticket once more a further puff blew out the second candle. Impatiently, Clowes was waved forward, for others were waiting.
God has pardoned
As members of the society began to share the lovefeast – a simple meal of plain cake and water – Clowes assumed, though wrongly, that this must be a Communion service. He began to tremble, recalling the judgement of God on those who eat or drink unworthily.
'If I sin once more', thought William, 'my damnation is sealed'. Returning home he told Hannah of his new resolve to act the part of a Christian.
As good as his word, the twenty-five-year-old Clowes was present at the seven o'clock prayer meeting the following day. As he prayed he became conscious of an inexplicable influence stealing over him.
'What is this?' he wondered. And then he answered his own question. 'This is what the Methodists mean by being converted; yes, this is it! God is converting my soul'.
Later he recorded: 'In an agony of soul I believed God would save me – then I believed he was saving me – then I believed he had saved me; and it was so.
'God has pardoned all my sins', he confided to someone afterwards. The news spread through the room like a flame. All present fell to their knees and thanked God for the wonder of his mercy.
New power
Clowes now found a new power to reform his life. He paid his debts, turned his back on the dance hall, and re-ordered his home life to give priority to spiritual concerns. He began to pray urgently for Hannah. Great was his joy when she too was converted.
Others now thought him mad as he testified everywhere of God's grace. But at last Clowes was truly sane and God had a mighty purpose for his life. Together with Hugh Bourne, a man of far different personality, he became the acknowledged leader of a powerful work of God.
This work spread outwards from the Potteries to embrace all the towns and villages of England – a work that culminated in the formation of the Primitive Methodist Church.
The apostle Paul and his companions were once accused of having turned the 'world upside down' by the preaching of the gospel message.
William Clowes was yet another whose life had been radically transformed by the same message.